OCR system for simplified equipment calibration
Posted Sep 15, 2022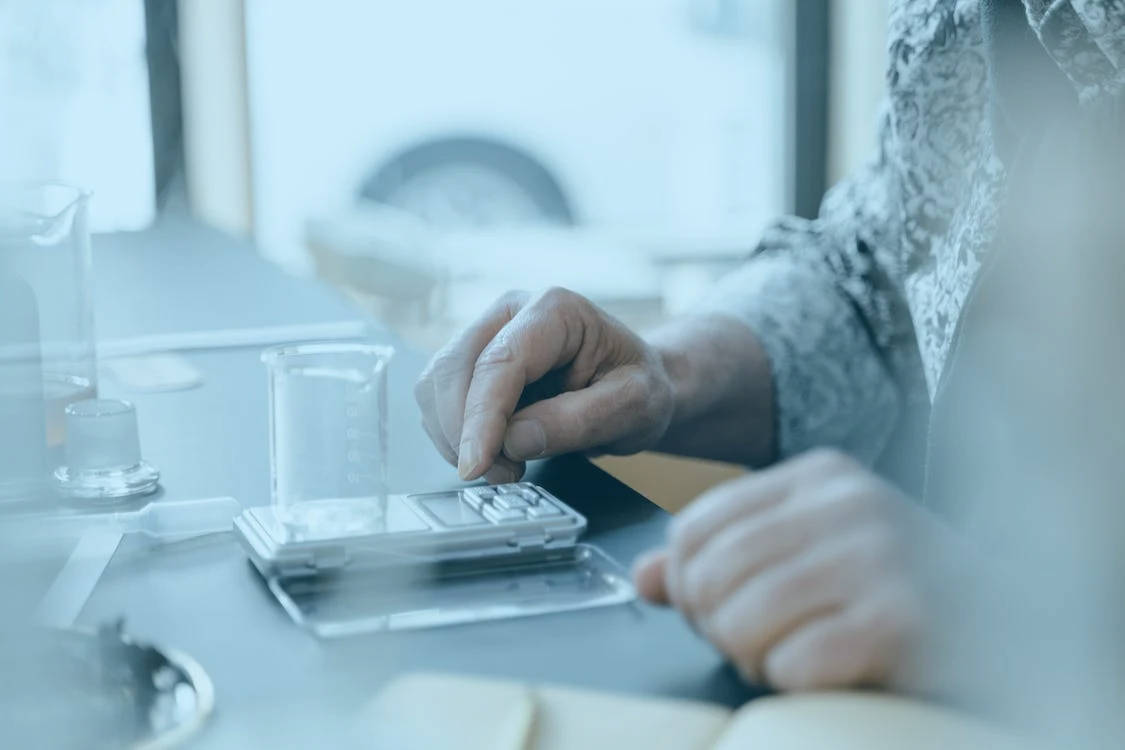 There are large amounts of diverse laboratory and production equipment, and computerized analytical systems used daily in the pharmaceutical industry to ensure that the medicinal products are fit for their intended use. Pharmaceutical companies are conducting procedure validation, equipment calibration, and other routine tests to determine whether the acquired data is reliable.
Procedure validation along with equipment calibration are some essential mechanisms in the pharma business. These demonstrate the accuracy and reliability of the control parameters measured at production premises. Neglecting the named processes would mean reputational risks, legal consequences and major financial losses. Routine inspections provide for seamless production without risks to reputation and investment, as well as the end consumer.
Legislative regulations
Instrument qualification results from discrete activities, which are grouped into four phases:
Design qualification
Installation qualification
Operational qualification
Performance qualification
And must meet the established requirements:
GMP Guidelines

Basic Requirements for Medicinal Products
Basic Requirements for Active Substances used as Starting Materials

FDA 21 CFR part 211 CGMP for Finished Pharmaceuticals

Subchapter C, Drugs: General

Subpart D (§ 211.68), Equipment
Subpart I (§ 211.160), Laboratory Controls
Subpart J, Records and Reports

FDA 21 CFR part 820 Quality System Regulation: Subchapter H, Medical Devices, Subpart G, Production and Process Controls
GAMP Good Practice Guide, Calibration Management
USP General Chapter <1058> Analytical Instrument Qualification
Regulatory background. By Abto Software
One of the key legislative regulations in the United States is the FDA law by the Food & Drug Administration. The current FDA CGMP (Good Manufacturing Practice regulations) require the laboratory apparatus to be properly calibrated at certain predefined intervals in accordance with an established program of scheduled routine procedures (21 CFR 211.68; 21 CFR 211.160).
According to the current FDA CGMP:
Automatic, mechanical, or/and electronic laboratory equipment shall be routinely calibrated, inspected, or checked according to a written program to assure proper performance
Instruments, apparatus, gauges, and recording devices not meeting established specifications shall not be used
The other legislative regulations should also be mentioned.
As to GMP regulations:
The equipment should be calibrated according to the written procedures and an established schedule
The records should be maintained appropriately
The current calibrations statuses should be known, up-to-date, and verifiable
The devices that do not meet calibration criteria should not be used
According to GAMP regulations:
Calibration documentation has to

Be stored in a suitable environment
Be retained for an appropriate period of time

Calibration records have to

Include identification of potential, procedures used, tests
Contain dates and signatures for the calibration verification
According to USP regulations:
Calibration and maintenance activities must be properly documented
Drug manufacturers have to establish practices to address calibration, operation, and maintenance
OCR system to process supportive documentation for facilitated equipment calibration
The problem
Untimely performed process validation together with equipment calibration causes serious business damage. The longer it takes to inspect, identify, service or replace unfit devices, the more financial and human resources are lost.
Another thing, incorrectly performed routine checkups do also come with potential risks to the end consumer. If the used devices are inaccurate, the finished pharmaceutical products might be therapeutically inefficient and harmful.
Since most pharmaceutical manufacturers and distributors are not yet ready to abandon handwritten records, equipment examination as well as calibration comes with traditionally paper-based supportive documentation. And for this reason, the digitization of the control parameters is mostly an intricate, time-consuming process.
What's more, usually there's no specially assigned person to perform equipment examination and calibration. This conduces human error, additional workloads, which might also lead to overall employee dissatisfaction, and rather low productivity.
To summarize, handwritten records are the reason for:
Incorrect and unconsolidated data
Heavy workloads
A misunderstanding of the current state of equipment
Financial losses
That's why we suggest:
To stick to the familiar routine and keep handwritten records
But automate the processes associated with data entry, data processing, and analytics
The solution
Optical Character Recognition technology is the computerized translation of paper-based, written information. This process typically consists of three integral stages – text segmentation, feature extraction and classification.
OCR technology can extract relevant information from records and eliminate the process of manual data entry. It turns handwritten information into accessible electronic documents, which significantly reduces risks, increases accuracy, and provides for improved business efficiency.
We believe OCR software is beneficial to almost every industry, in particular to the pharmaceutical segment. Computational technology can provide numerous advantages, which include data validity and consolidation, reduced workloads, real-time insights, and profitability.
A custom OCR system can be designed and developed specifically for personal mobile devices and scanners. After routine equipment examination and calibration, the specially assigned technician can scan the records, and the trained platform will transfer the information to the centralized database in a convenient format (e.g. Excel).
The solution can help get a better overview over multiple control parameters:
Calibration performance of the examined equipment
Equipment statuses
Calibration schedule
Calibration frequency
Calibration documentation
Recalibration correspondence
And be trained to:
Process documents with different, patchy layouts in one single batch
Recognize tables
Process low-quality, hard to read documents
Process offset, rotated documents
No matter the quality of the incoming documents, the algorithm is able to scan and translate the information. The already scanned and recognized documents are transferred to the central database, where they can be processed, analyzed and grouped for further data management, all without human intervention.
Such optimization can help pharmaceutical companies to comply with industry-specific legislative regulations. And if more generally, computational technology can support the whole pharmaceutical industry to achieve process excellence through superior calibration compliance.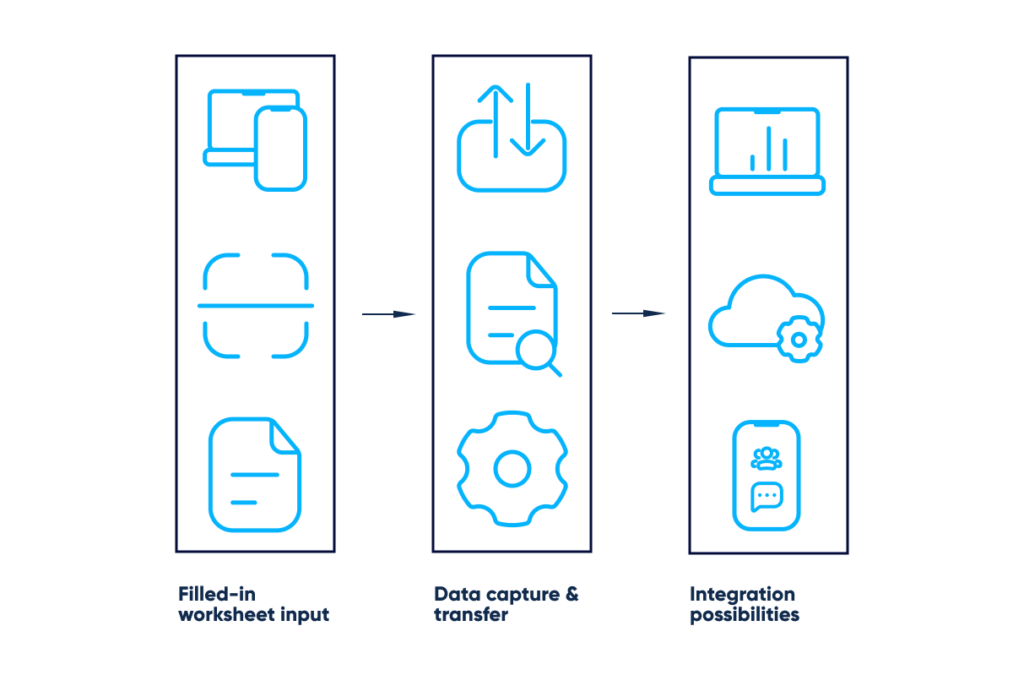 OCR system for equipment calibration. By Abto Software
By implementing OCR technology, pharmaceutical manufacturers get the chance to:
Access critical, real-time information
Overview the current statuses of all automatic, mechanical, or/and electronic laboratory equipment
Receive notifications about potential or already emerged issues
Schedule calibration, recalibration, service, and procurement
This way, OCR technology provides for:
Data validity and consolidation
Record traceability and accessibility
Optimized recalibration and maintenance
Longer equipment service life
Thought-out workloads
Smart allocation of resources
Reduced risks
Increased profits
But what is the key point?
Speaking about process optimization, we see great opportunities in implementing immediate notifications. Digital documentation might help set up automatic reminders and notifications to monitor all operations associated with equipment calibration.
How we can help
Abto Software has the industry-specific knowledge to assist pharmaceutical manufacturers and distributors. Engaging professionals, we help pharma companies in scaling their business.
Our expertise:
Contact us to optimize your business and become more competitive!