Alarm System for the Timely Withdrawal of Counterfeit Medical Devices and Drugs
Posted May 16, 2022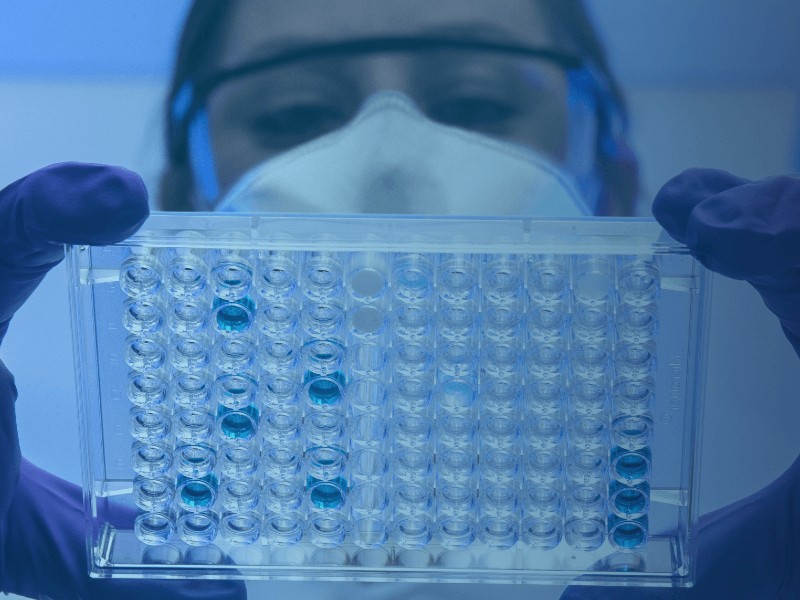 Pharmaceutical products in the supply chain can be intentionally adulterated, diverted, stolen, the subject of a fraudulent transaction, or unfit for distribution. The earlier these products are recalled, the lower the potential financial losses of all supply chain members involved.
Manufacturers, distributors as well as points of sales are using monitoring systems to recognize unfit products and take appropriate action before passing the product to the next member of the supply chain. Despite this, the process of withdrawal and quarantining has some significant shortcomings. The utilized monitoring systems usually report product non-conformance via e-mail. This makes timely response and reaction almost impossible as the warehouse workers and managers are involved in other internal processes.
The tracking at the production stage is established as the manufacturing companies obtain information in the fastest way, predominantly directly from the regulatory agencies. This means, the companies don't suffer significant losses. The obtaining information at the distribution and sales stages is, however, slowed down. This means that nonconformities can incur much greater financial and reputational losses.
Found counterfeit medicinal products should immediately be segregated and stored away from other products and devices. Immediate reaction as well as collaboration with other involved supply chain members are crucial to ensure financial and reputational stability, and, of course, end consumer safety.
Summary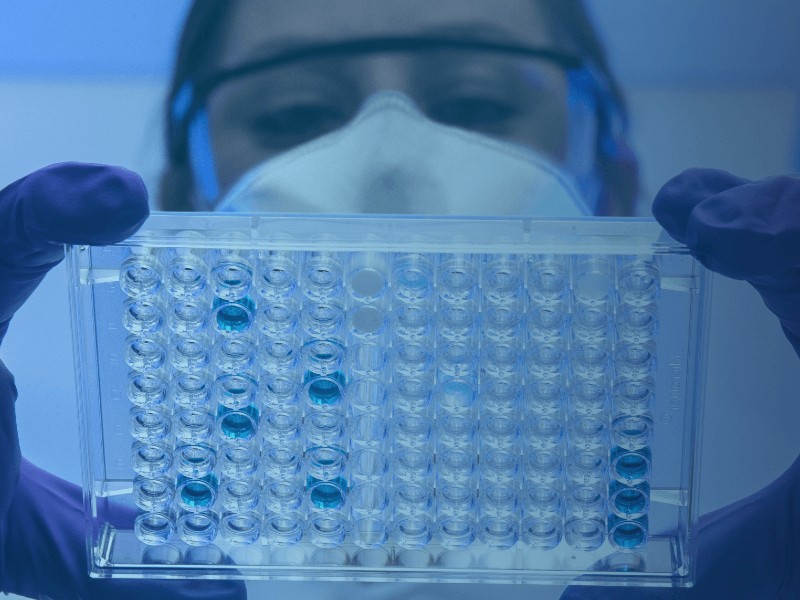 Article Name
An immediate alarm system for tracking counterfeit drugs
Description
Immediate reaction to recognized counterfeit drugs at the early stage of the supply chain is crucial for both the distributor and the end consumer. Immediate notification could prevent possible consequences and save valuable time and money.
Author
Publisher Name
Publisher Logo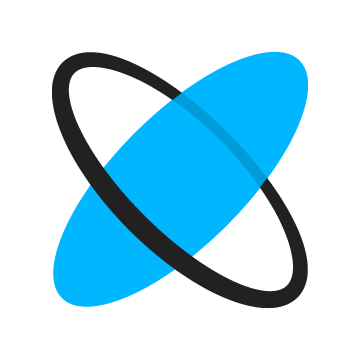 Taking action at the early stages of the supply chain
Why is immediate reaction one of the most important tasks at the early stages of the supply chain? How do substandard and counterfeit products affect both the business and the end consumer?
Here are some facts to consider:
Substandard products are one of the main reasons for serious financial and reputational loss

Substandard products lead to systematic loss of confidence in medicine, healthcare providers and the whole industry

Counterfeit medicine and falsified medical devices may cause severe harm to patients 

Substandard medication contributes to consumer risks
What are the risks?
Every party, from manufacturer to distributor, pharmacy and even consumer, might be affected by nonconformant products being passed further to other members of the supply chain. Possible consequences include loss of time and money on logistics and salaries, as well as serious financial and reputational losses. 
Despite the various measures taken by governmental institutions, implemented GxP (Europe) and CFR (U.S.), as well as other regulatory standards, counterfeit drugs and devices can still make it to the pharmaceutical market. Because of human error, the consumer may also be affected.
Market regulation at all trading levels
As we already mentioned, all parties of the supply chain are utilizing monitoring systems and adhere to official federal regulations including CFR and GDP. However, standard tracking activities don't allow managers and warehouse workers to respond to notifications right away.
Usually, distributors and pharmacies respond within 24 hours, which results in valuable time loss. The longer the process of recall and quarantining, the harder it is to eliminate the possible negative consequences.
Conventional online personal monitoring by the competent authorities is undoubtedly less efficient and results in valuable time loss. A product, which has been determined to be somehow suspect, has to be quarantined without delay.
Competent authorities should provide access to official databases. This way, utilizing handy electronic systems, managers and warehouse workers can receive up-to-date information for taking further action.
Handy assistant for the immediate notification of all trading partners
If we're talking about today's methods of monitoring non-compliant products, they are certainly outdated. Those responsible personally check for any updated information on official governmental websites, and, mostly being overwhelmed with other internal processes, do so most often once in 24 hours.
The withdrawal notification letter is sent commonly only to the manufacturer. The distributor and pharmacy have to manually check for any status changes to take required measures.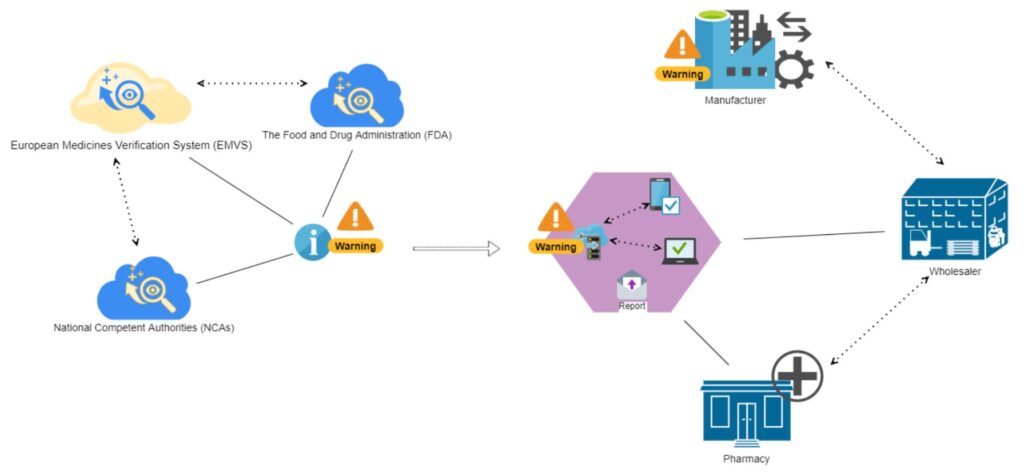 Alarm notification system
The concept of the software solution we suggest is an immediate alarm notification system with user-friendly personal touch, which is applied only when personal attention needed and doesn't take time from worker. Such a monitoring assistant can be part of the company's risk management.
We consider the suggested software solution to be designed for computerized devices, primarily smartphones and tablets. A handy mobile application would provide constant access to notifications, which need to be addressed immediately.
The concept is simple:
The distributor or pharmacy riches access to official federal databases and web resources

The program constantly gathers updated information related to product recall

or any other announcements about substandard medicine

The immediate notification system immediately notifies responsible parties of the detected update

Responsible parties – managers and warehouse workers – take the necessary measures to segregate substandard products for their further quarantine 
The solution can be used for quick identification, analysis, and immediate response to emerging risk factors. This way, parties involved can control future outcomes by taking faster action. 
Some of the main business benefits of such a solution:
The solution can eliminate time gaps in the information transfer. This is especially valuable in a distribution network that involves multiple parties.

The tool can prevent any nonconforming medicinal products from getting to the end user. This can improve the overall quality of provided patient care and increase consumer confidence.
A system with the implemented function of immediate authority notification is a great contribution to supply chain management. It can be the ultimate solution in the fight against nonconformant products. 
The consequences of nonconforming medicinal products entering the pharmaceutical market
Greater coordination between drug regulatory authorities, drug manufacturers and other involved members can increase the speed of important decision-making processes. Both authorities and the individual members of the supply chain should utilize advanced systems to prevent financial loss and other potential consequences of a belated reaction.
Preventing or minimizing distribution of mentioned unfit medicines and devices will positively affect both patient safety and business. Implementing reliable computerized systems can help to prevent potential drug liability claims and serious financial losses. An example is the 1982 recall of a medicinal product initially meant to relieve high fever and its related symptoms. This resulted in a 27.5% decrease in revenue from OTC/Nutritionals in the United States.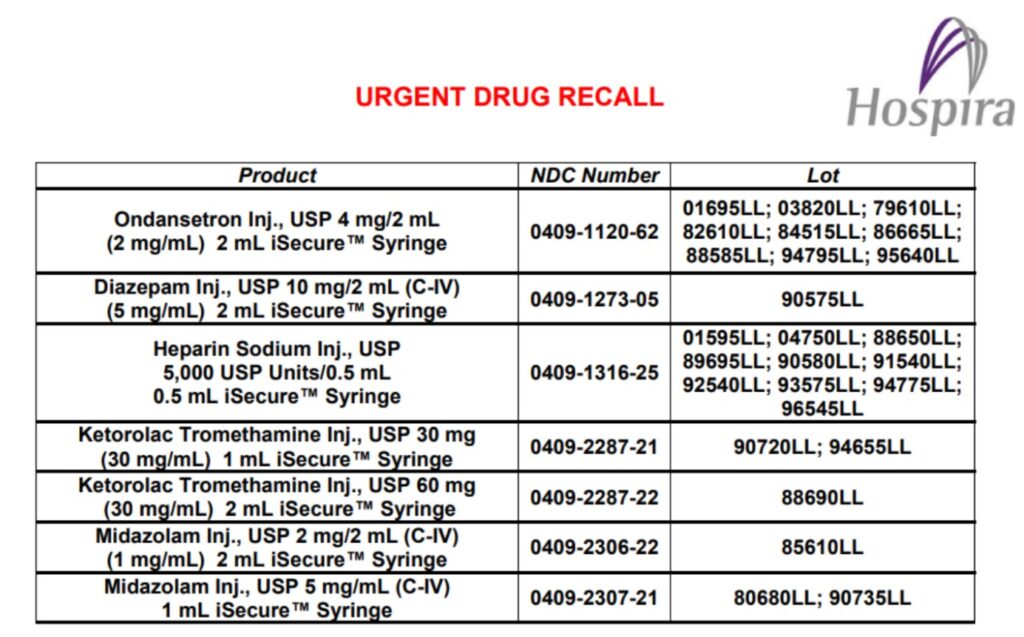 Example of urgent drug recall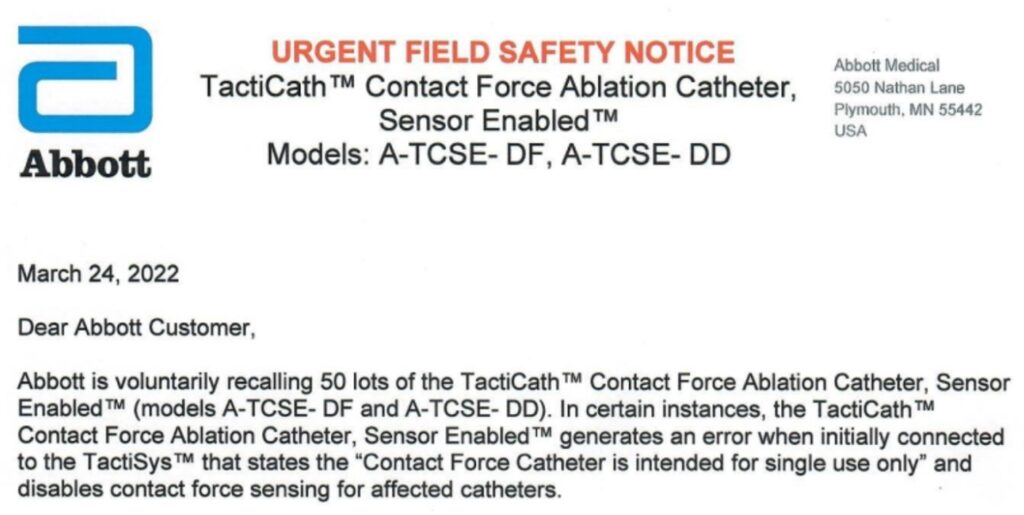 Example of urgent field safety notice
Partner with a reliable tech company
Abto Software provides various scalability opportunities focusing on the client's core goals. In addition to the suggested application, our team can deliver more complex software solutions to automate internal processes.
These include tools for:
Enterprise resource planning (ERP)

Invoice processing

Inventory management

Barcode scanning
and other automation solutions. 
If you are looking for a healthcare software development provider to build a reliable alarm system and facilitate the speed of current decision-making processes – Abto Software is the right choice. No matter the purpose, whether it's web development or mobile application design, we can handle any healthcare project.
Our areas of expertise include the following matters:
EMR / EHR systems – Electronic Medical Record, Electronic Health Record

Patient Care Management Software

Prior Authorization

Data Warehouses 

Pharmacy Drug Therapy Management

Medication Management

Pharmacy Benefit Management

Pharmacy Inventory Management

Medical Prescription Processing

Clinical Decision Assessment

NCPDP standard Medical Claim Form Handling 

HIPAA Compliance
and more.
With deep field knowledge and experience, our experts can easily take over initiatives of any complexity. Check out Abto Software's healthcare portfolio: