Clinical trials and drug description systems, process automation via handwritten text recognition
Posted Jul 7, 2022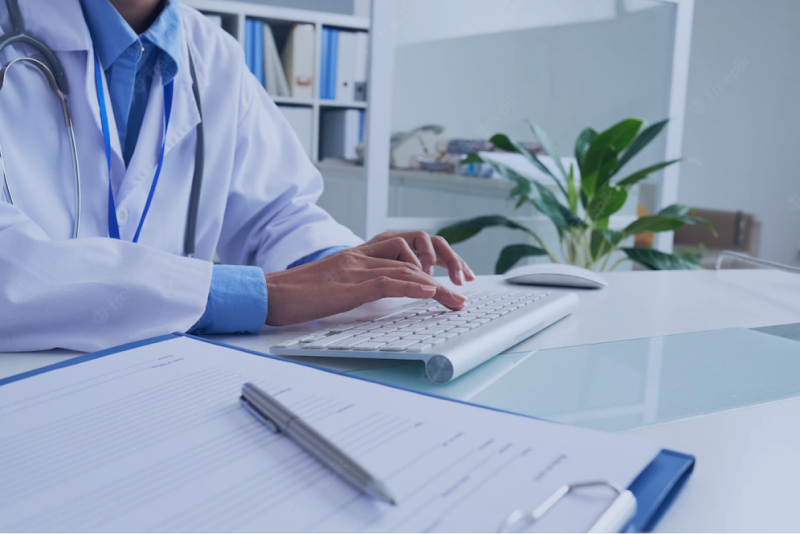 Clinical trials together with drug description are quite complex processes with so-called narrow points, especially when these processes are conjoined, especially with Applicants for regulatory submission and Trials Providers. This means that automating a part of the critical parts can be cost and time efficient.
The following article is based on Abto Software's knowledge and experience in healthcare software and services development, and handwritten text recognition automation, we started gaining since 2007.
The benefits and risks of a pharmaceutical product in its intended use, the strengths and limitations of the development program, as well as the study results, can be found in The Common Technical Document (CTD).
Here's a quick overview of the 5 and 2 modules included in the CTD, as the Applicant part of work:
Clinical Overview
Clinical Summary

biopharmaceutics and other associated analytical methods,
pharmacology studies,
clinical efficacy,
clinical safety,
synopses of individual studies

Study Reports

reports of biopharmaceutic studies
reports of studies pertinent to pharmacokinetics using collected human biomaterials
reports of human pharmacokinetic (PK) studies
reports of human pharmacodynamic (PD) studies
reports of efficacy and safety studies
reports of marketing experience
report forms and individual patient listings
Primary data and reports are delivered by Trials Providers.
AI-based handwritten text recognition
The data obtained from different sources and institutions has to be accurate, valid and necessarily traceable. Some of the most critical factors for a pharmaceutical product being registered at a governmental institution are ICH-GCP, CHMP compliance, data integrity and validity, as well as proper risk-benefit balance.
Manually entering and putting gathered data in the corresponding directory is time-consuming and inefficient for both Trial Provider and Applicant for Marketing Authorization, including also different software usage . Therefore, using AI-based handwritten text recognition, adaptable to various programs, might provide multiple benefits, including optimization of the source data, information structuring, statistical processing, up-to-date monitoring and facilitation of the data exchange between sponsor and investigator.
Case overview: marketing authorization dossier construction
The interactive sponsor-investigator solution is linking marketing authorization of the pharmaceutical product and the dossier submission with the clinical research and evaluation. Optical Character Recognition (OCR) integrated with Microsoft Excel is processing gathered data and some regulatory requirements and supporting high traceability.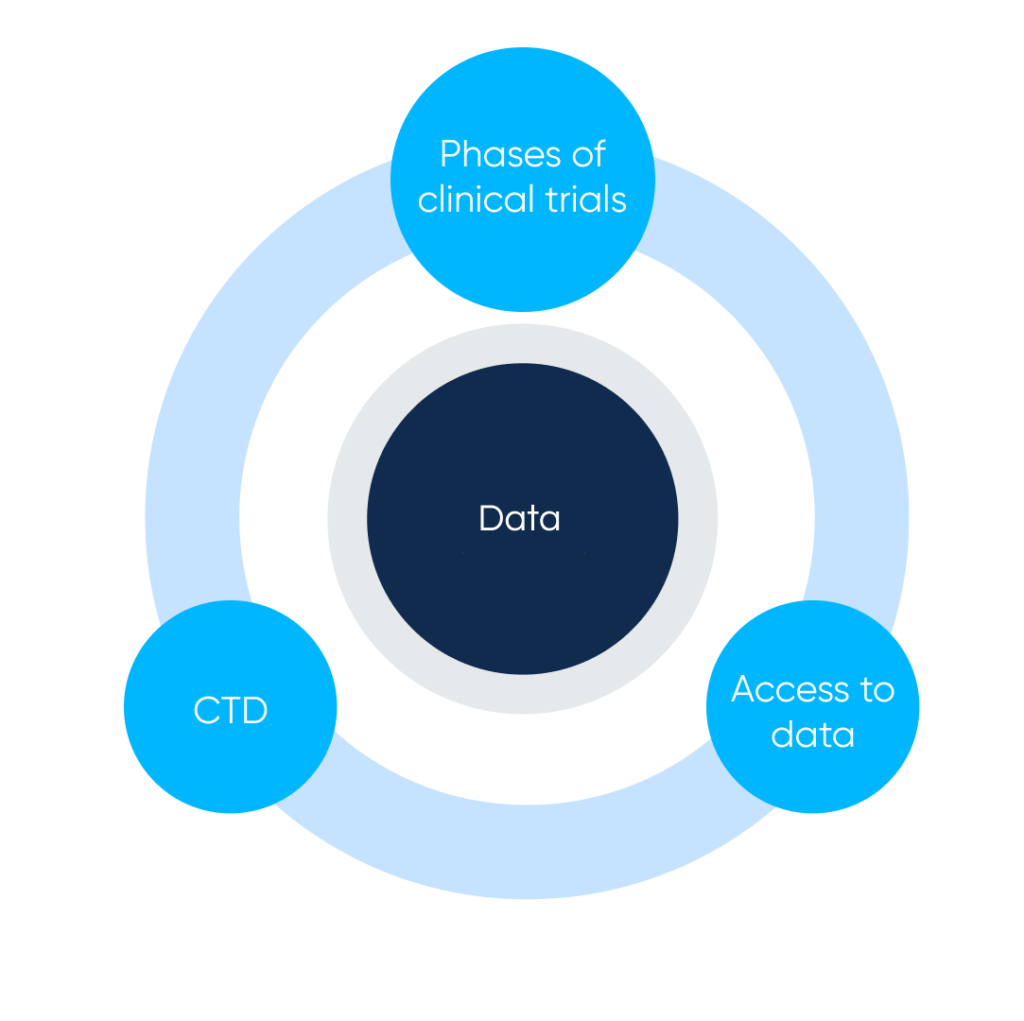 Main parts of Clinical trials and drug description systems. By Abto Software
The described case study demonstrates the marketing authorization dossier construction in CTD-format, exemplified at registration file Module 5. Where CTD (the Common Technical Document) consists of the following modules: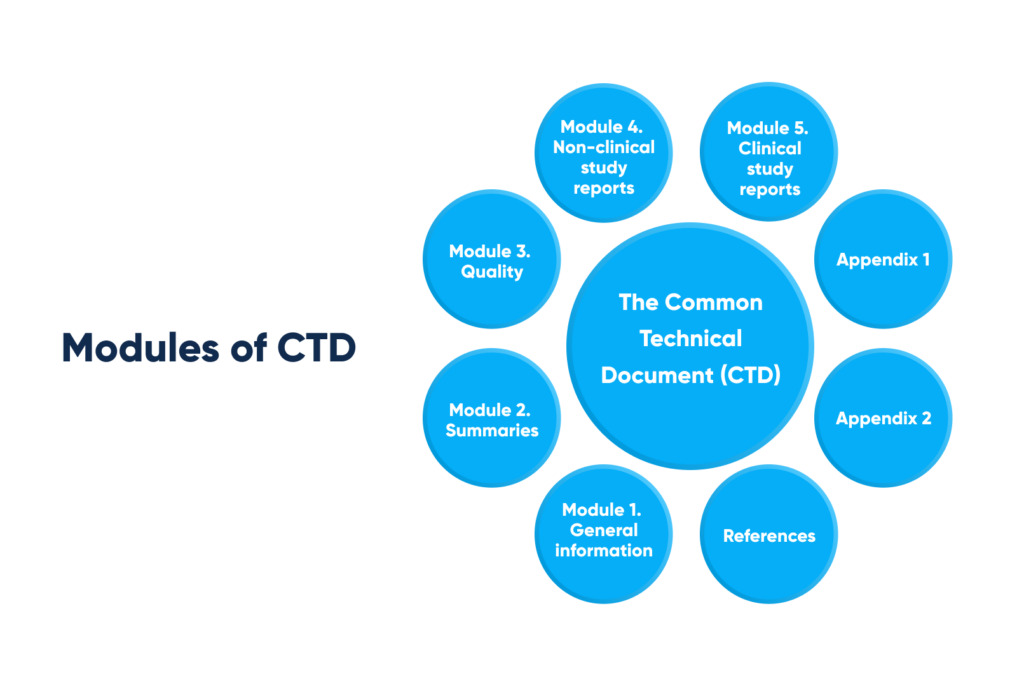 Modules of the Common Technical Document (CTD). By Abto Software
1. Module 1. General information
2. Module 2. Summaries
3. Module 3. Quality
4. Module 4. Non-clinical study reports
5. Module 5. Clinical study reports
6. Appendix 1
7. References
The case is compiled of Phases 1, 2 and 3 of the clinical trial.
Where the phases are: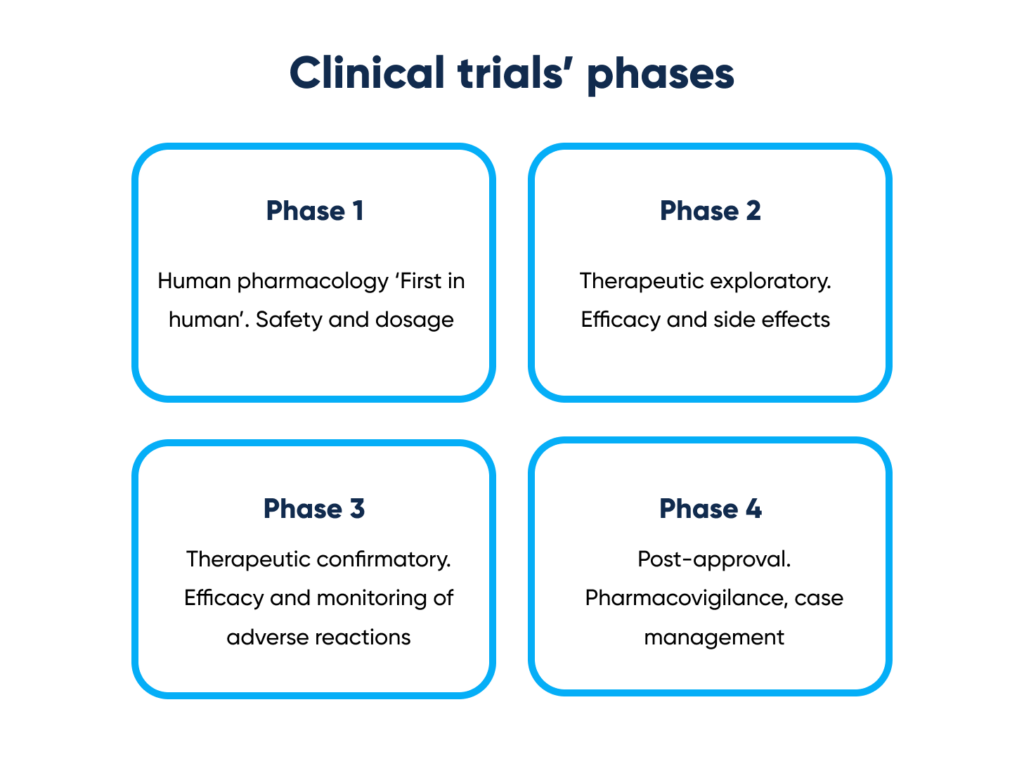 Clinical trials' phases. By Abto Software
Phase 1 – Human pharmacology 'First in human'. Safety and dosage

Single ascending dose / Multiple ascending dose pharmacokinetics
Food effect
Pharmacokinetics and pharmacodynamics in healthy subjects

Phase 2 – Therapeutic exploratory. Efficacy and side effects

Pharmacokinetics and pharmacodynamics in healthy subjects
in vivo drug-drug interaction studies
Pharmacogenomics
Mass balance
Pharmacokinetics in renal impairment
Pharmacokinetics in hepatic impairment
Thorough QT

Phase 3 – Therapeutic confirmatory. Efficacy and monitoring of adverse reactions

in vivo drug-drug interaction studies
Pharmacogenomics
Mass balance
Pharmacokinetics in renal impairment
Thorough QT

Phase 4 – Post-approval. Pharmacovigilance, case management

Annual reports/DSUR/PSUR
Safety data
An antibiotic capsules trial was chosen as the study background. Detailed information related to the complexity of the sponsor-investigator relationship is illustrated in the Appendix 1.
There might be challenges related to source protocols transforming into report forms and clinical trial reports.
Here are some of the most common challenges:
Large amounts of primarily paper form, handwritten data, which isn't 100% trustworthy (containing human errors)
Accessibility and monitoring issues
Financial risks due to poor capability for the termination consideration
Unreasonable expenses because of manual paper work handling
The solution: implementing handwritten text recognition systems
Clinical trials and further CTD structurization can be organized efficiently by implementing handwritten text recognition systems. This might provide for more efficient data management, data operability, sponsor access and flexibility.
The cooperation between sponsor and investigator can be organized in a following way:
Data can be collected and digitalized at any trial phase
Data can be accessed at any desired moment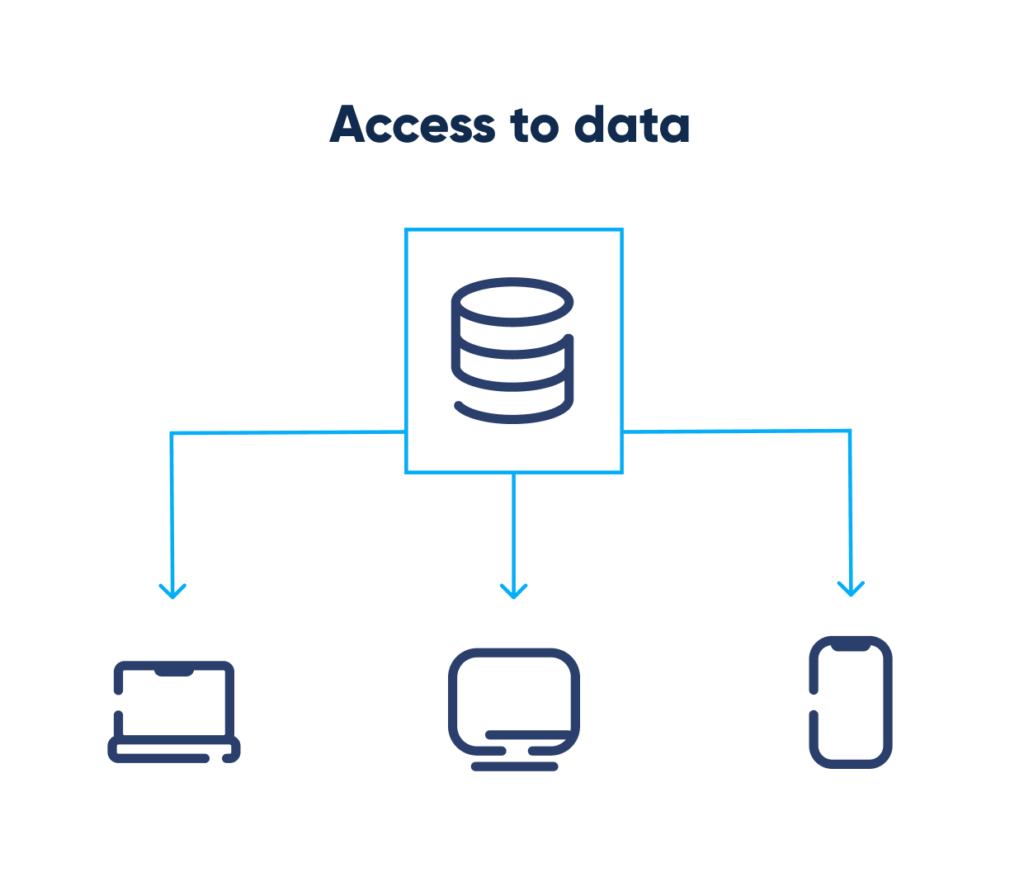 Access to data though several devices. By Abto Software
Gathered source documents (raw data) include:
Protocols
Calendars
Questionnaires
Photographs
Patient diaries
Participant interviews
Phone logs
Hospital records
Letters from referring physicians
Medication logs
Original radiological films
Pharmacy dispensing records
Data accompanying source documents
Clinic and office charts

Nurses notes
Lab reports
Pathology reports
Surgical reports
Radiology reports
Referring physician's progress notes
Examples of the already filled in medical data can be seen below.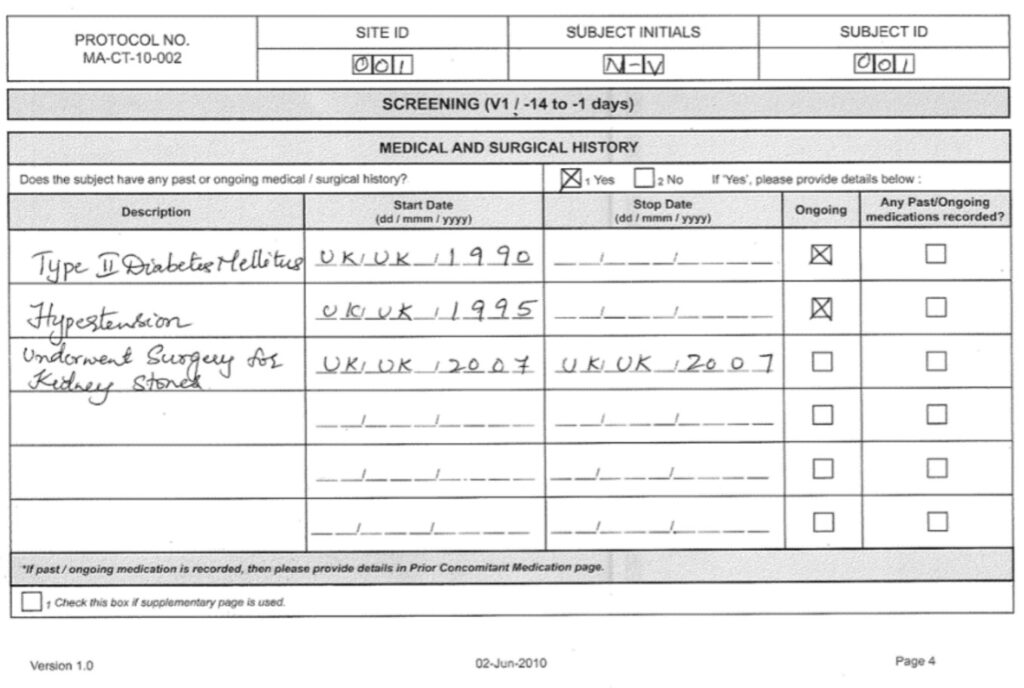 Filled in medical data of the screening. By Abto Software
The gathered source data is interacting with the Case Report Forms (CFR), and previously recognized data provides for fast operation.
When the Case Report Form (CFR) is pre-designed, printed and filled in, it helps to obtain more accurate medical data faster and save valuable time.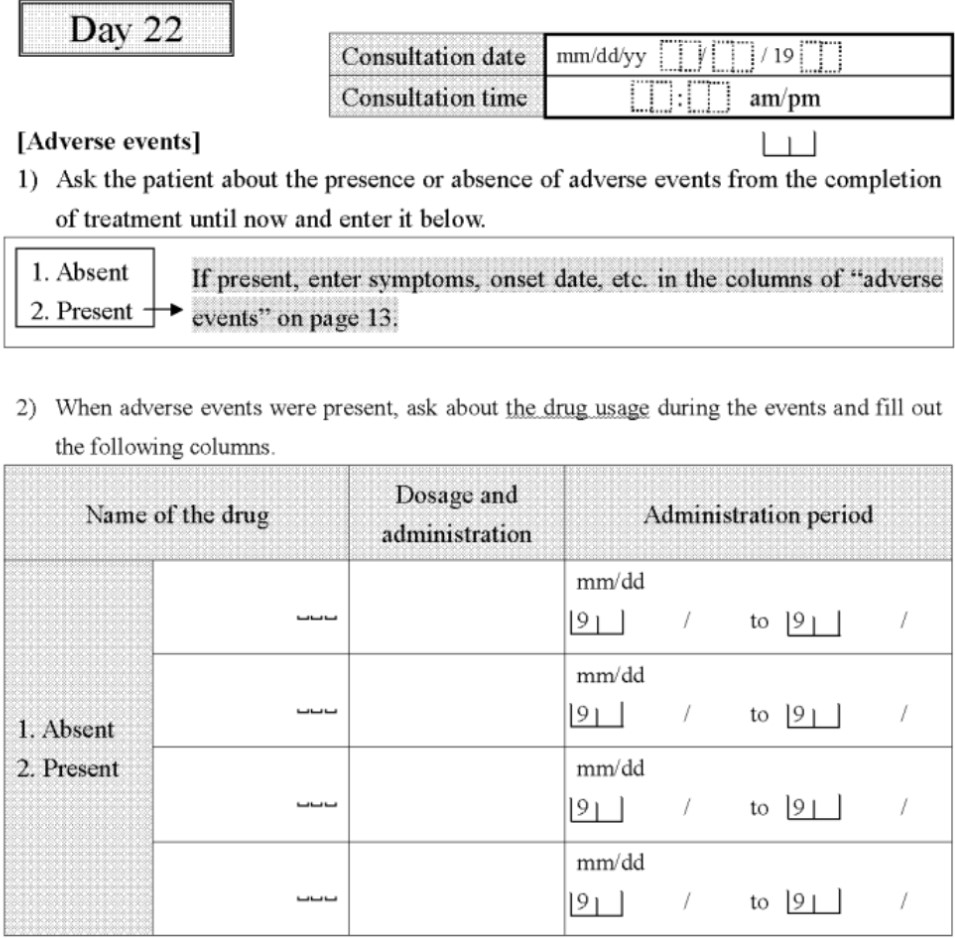 Case Report Form. Example 1. By Abto Software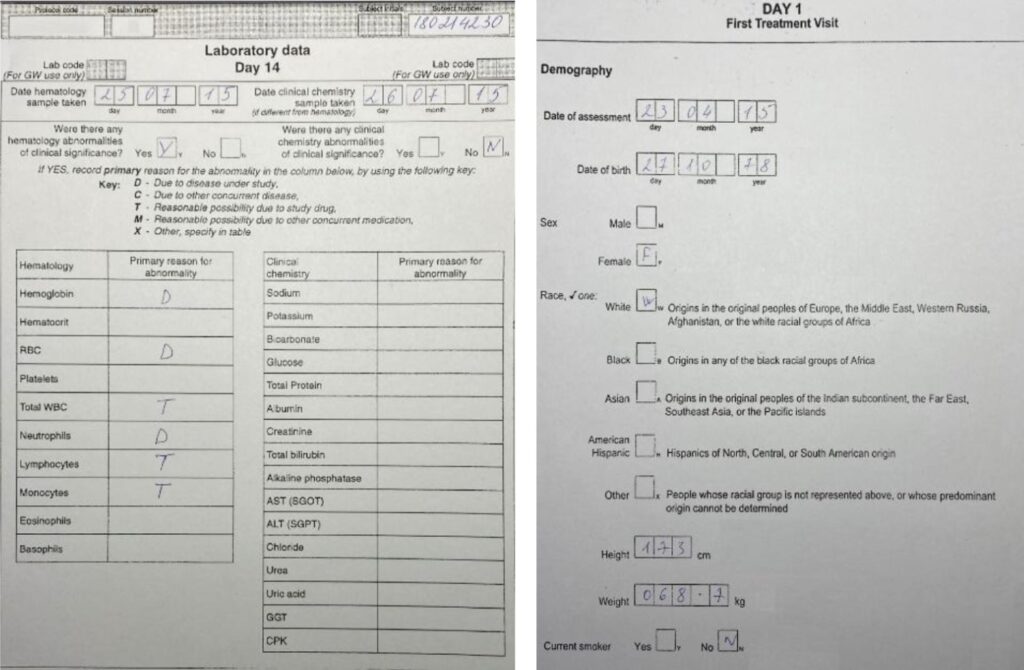 Case Report Form. Example 2. By Abto Software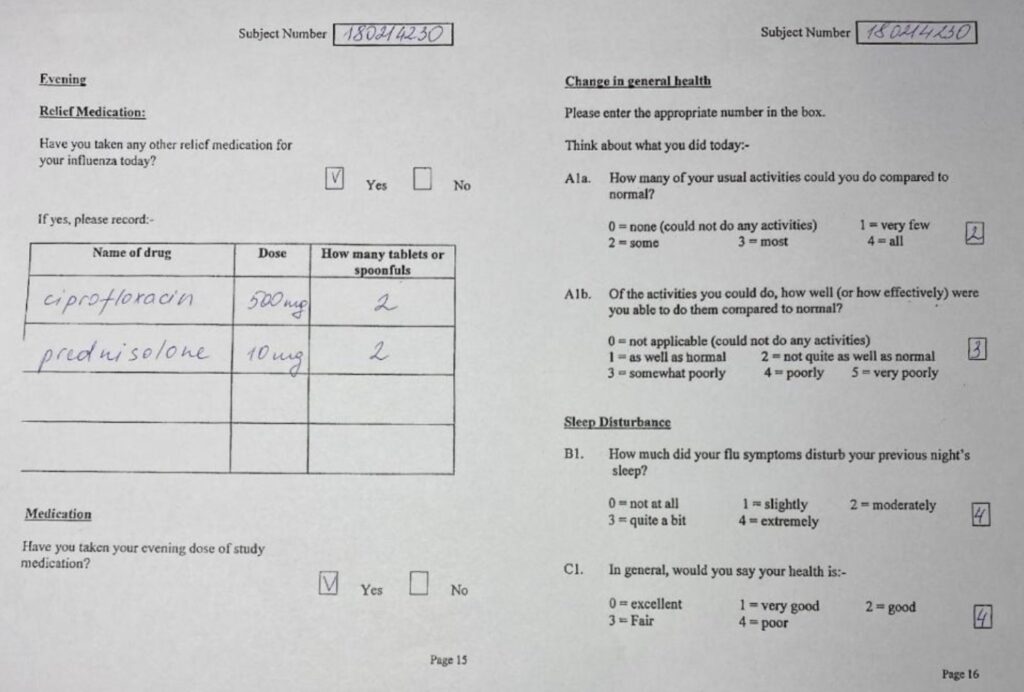 Case Report Form. Example 3. By Abto Software
Another benefit of implementing handwritten text recognition systemis that properly documented case reports help to analyze information, get a statistical overview, and prepare subsequent clinical trial reports.
A Clinical Study Report is built up in several stages, for which OCR technology is a facilitation:
The construction of tables and figures
The incorporation of appendices that include

Protocols
Investigator related information
Patient listings, including demographics and baseline patient data
Sample Case Report Forms
Additional information
Related publications
Technical statistical documentation
Technical statistical details (derivations, computations, analyzes, and computer output)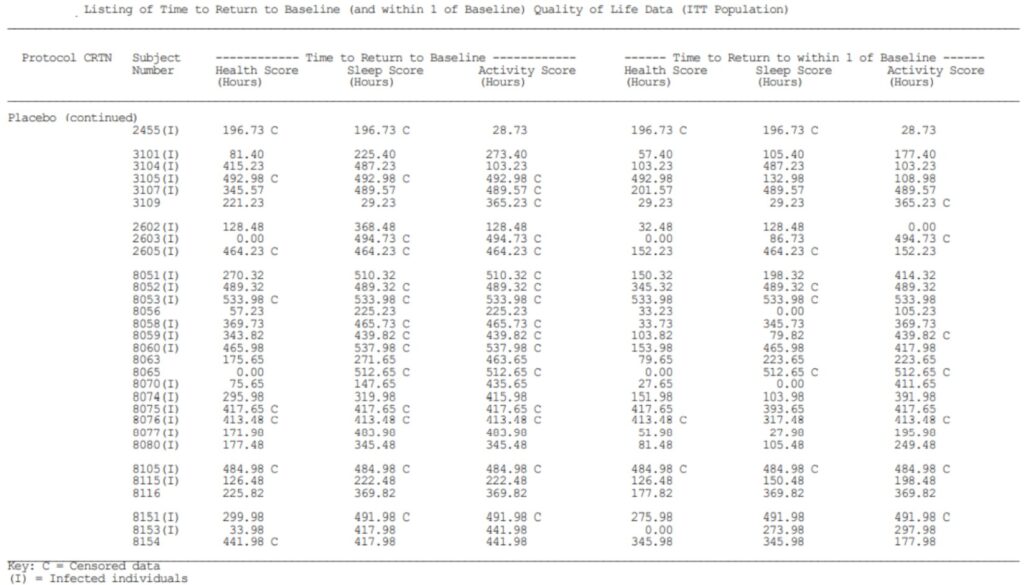 Example of Clinical Study Report. By Abto Software
The reports with formulas and calculations from more than one case study can be done with high accuracy. Such accuracy can be easily achieved by placing the information in a homogeneous database, which contains the previously gathered data.

Table of summary of exposure to study drug. By Abto Software
Text recognition of manually filled in information documenting clinical trials provides for increased efficiency. Also, text recognition guarantees access to the safety data to ensure continuous monitoring for any of the involved parties.
The benefits of the Optical Character Recognition (OCR) integrated with Microsoft Excel include great time and cost efficiency. The solution automatically identifies and processes the information, which is usually being processed manually.
The different types of Case Report Forms (CRF) can be found in the comparison table below.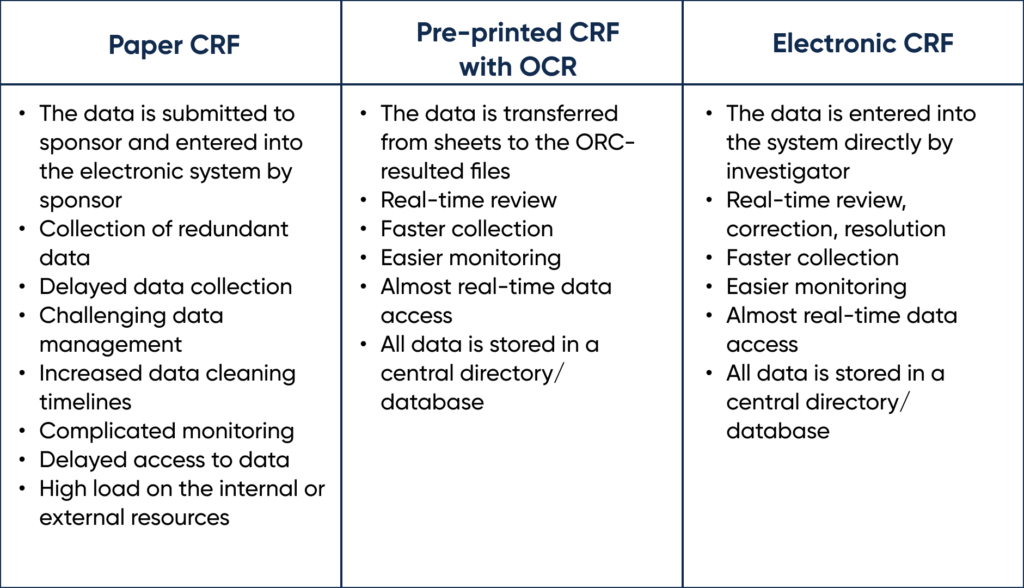 Types of Case Report Forms. By Abto Software
Clinical trials are usually documented manually. This repeated paper-based routine has many major pitfalls, which results in irrelevant, erroneous data being stored in the central database and affecting the results. Implementing OCR upholds copying relevant data from common paper reports to sheets and transferring it to the database. The integration of OCR can be game changing for recording and reporting.
The main benefits include:
Simplified monitoring
Easy centralization
Decreased costs for management
Compliance with good practices
Optimized interpretability of data
Optimized maintenance and accurate case reporting