Best practices to keep in mind
When choosing your vendor, remember to:
Choose the most suitable cooperation model
Staff augmentation?

Dedicated team? 

Project-based team?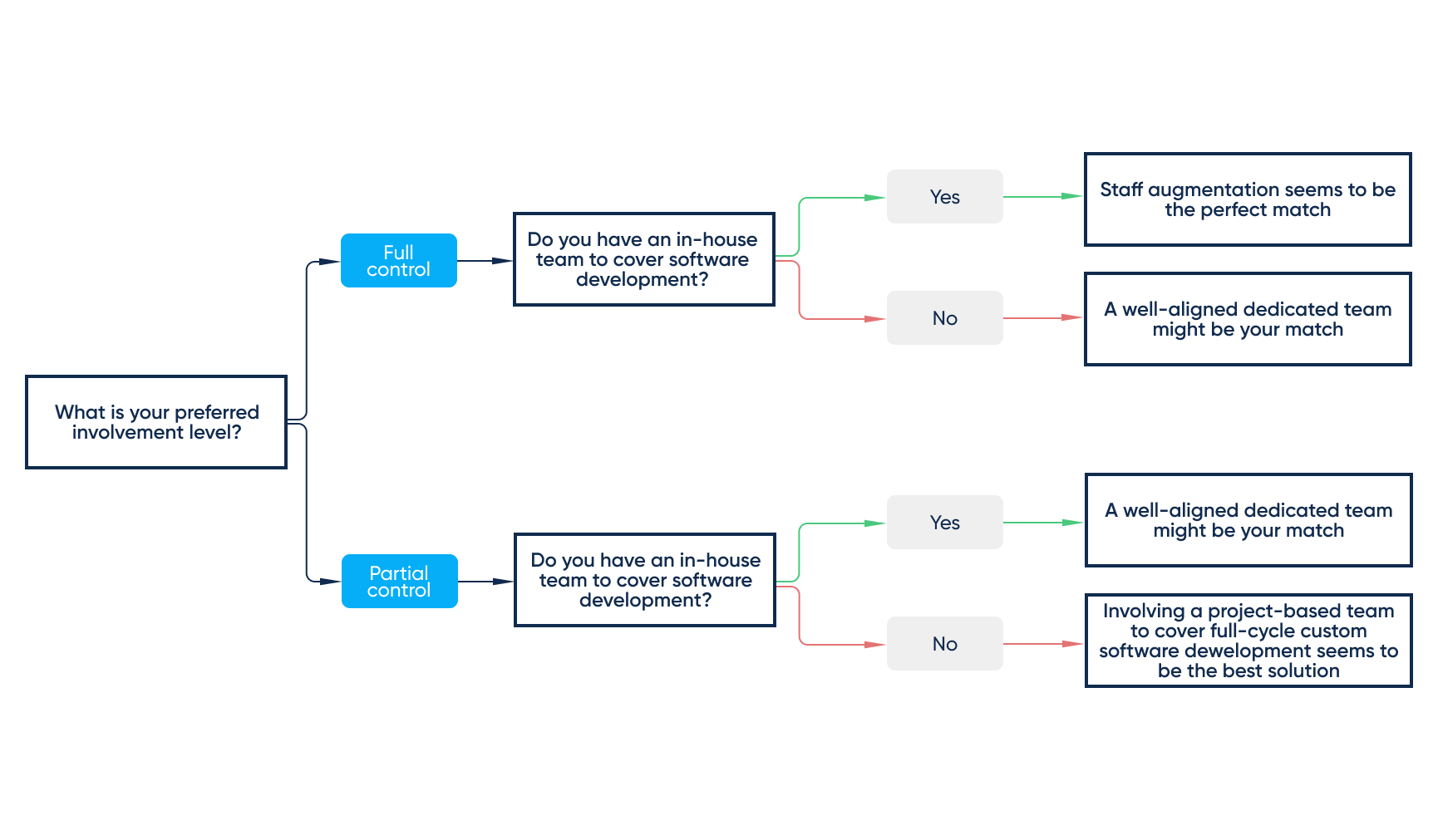 Before outsourcing your project, consider the following aspects:
Choose vendors with caution
When outsourcing software development, the vendor's time zone might oftentimes be irrelevant, but skillset, domain knowledge, and experience are key.
Prioritize security
To protect your business, stakeholders, employees, and customers, make sure to partner with a reliable vendor that's compliant with acknowledged security standards, including NCPDP, HIPAA, GDP, and ISO.
Another tip: Check their servers location and force major policies.
Stay involved
Constant feedback, regular reviews, and adjustments to the pre-defined requirements (when needed) will help to follow agreed directions. 
By approaching Abto Software, you can build an on-demand product in four simple steps:
Contact us and share your vision on the future solution

Get a free estimation based on the details you provide

Discuss the core requirements with the project management

Let the contracted team take over the complex, technical part
Our projects