A Website, Cloud Accounting Web Service and a Mobile App API for a British Receipt Management Company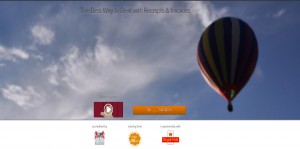 This project for a UK-based receipt management company includes several parts: a website, an automated system for processing receipts and invoices and its version for mobile devices on iPhone or Android OS.
Abto Software experts successfully developed and designed a website for our customer company where users can get to know more about the company, the system which helps process invoices and receipts received from tax authorities, and about the receipt manager application which users can download onto their mobile devices.
The Cloud accounting web service system for bookkeeping and expenses developed by Abto Software automates practically all the processes connected with invoices and receipts. It digitizes receipts and invoices by scanning them, automatically saving theimportant data for you, extracting and uploading all the relevant information to an online user's account in the system, identifying the digits indicated there, downloading PDF images and exporting reports to Excel or PDF format. When signed in, users can view, manage, share and export their receipts to various accounting packages. For that our experts provided the integration of the accounting web service system with other accounting systems of different levels of complexity, like Sage, Xero, KashFlow, FreeAgent, JustAccounts, Quickbooks and more.
To satisfy the needs of users who like to be always online and mobile, Abto Software developers used API for iPhone and Android in the mobile version of the system. The mobile application fulfills almost all the same functions and services as the online web service for processing invoices and receipts.