Phantom Scanner – Mobile 3D Reconstruction Model Application for Real Estate
Our computer vision engineers researched the possibility to create a 3D premises layout. As a result, our specialists developed an excellent mobile application, Phantom Scanner, which, by means of line detection, feature points detection and homography matrix, as well as video and image processing, allows to really fast create a 3D reconstruction of an apartment by any mobile device.
Customer: a real estate agency, Canada
Business value:
VR and natural scene annotation for enterprise needs
real-time scene building and rendering
equipment cost elimination works on regular consumer devices
Project challenges:
to turn sophisticated technology investigation into the commercially successful project
to implement a robust solution for Structure from motion problem
to accurately build a wired model from the 3D point cloud
Application Features
The whole process of building a 3D model of a room is shown in the pictures below: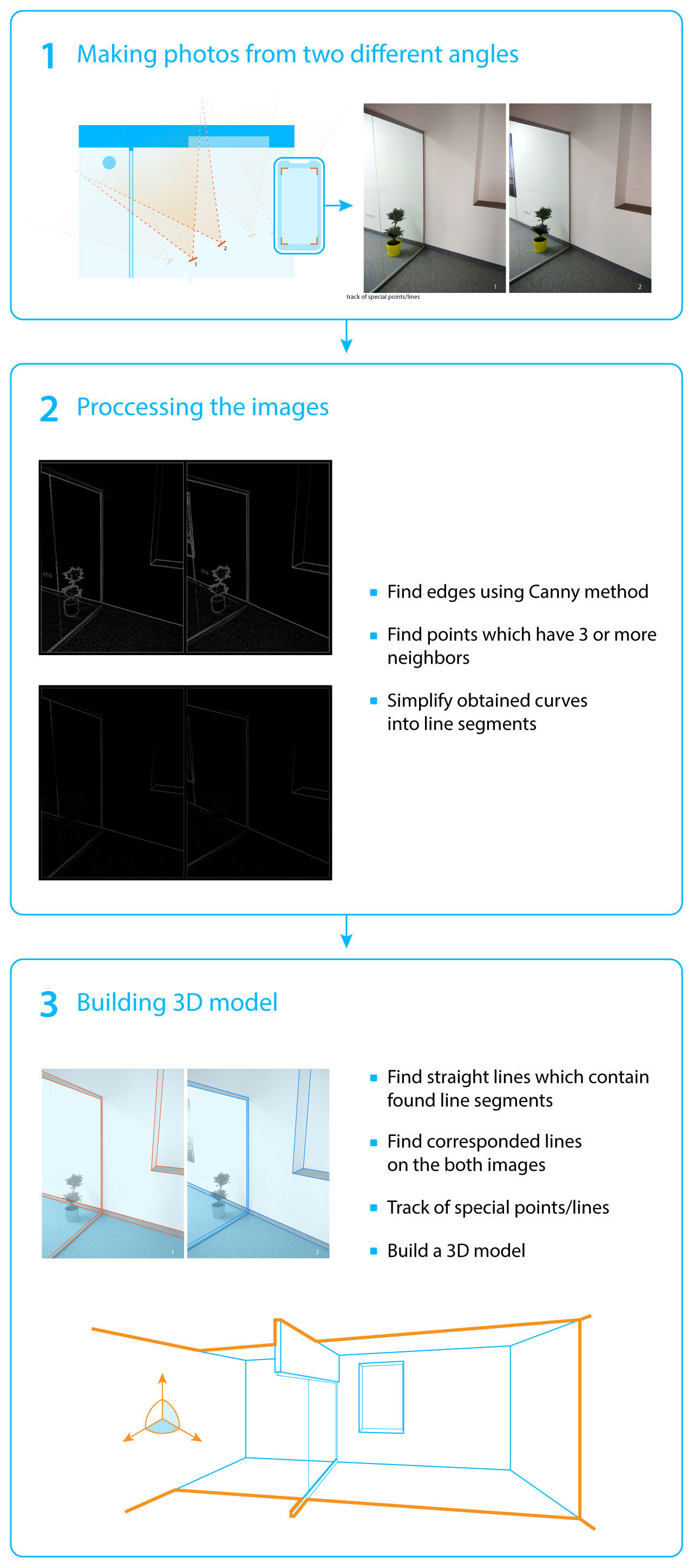 Key features:
real-time edge detection using the Canny method
simplification of obtained curves into corresponding line segments on the image sequence
3D model building
This truly unique and convenient application can come in handy for both individual tenants, or rental agencies, or even construction firms.
If you have a project idea, check out the rest of our computer vision expertise to see how we apply advanced image processing and video analysis to deliver value to our clients.
Computer Vision Solutions
Give meaning to images, analyze video, and recognize objects with the highest accuracy.