Why Outsource Web Development
Posted Mar 29, 2022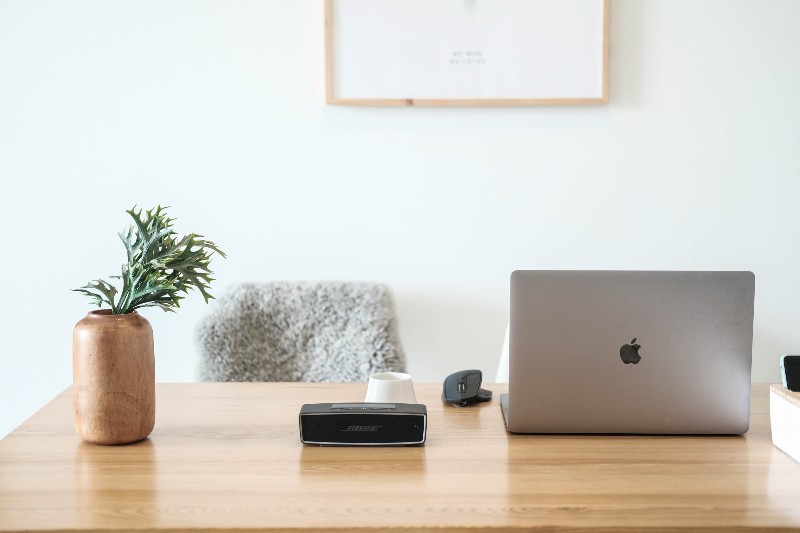 The development and maintenance of a corporate website is a much more complex process than it may seem. At the same time, the costs and time spent on these processes pay off. Corporate websites are crucial when it comes to selling products and attracting potential customers. Representation on the Internet does matter, especially when talking about global organizations.
The development and maintenance of a smoothly functioning and professional corporate website, no matter the size of the owner company, is a quite expensive and time-consuming, complex project. That being the case, project outsourcing is the perfect solution. The development, as well as the further maintenance of a professional website, has to be performed by a well-rounded team. By outsourcing the project, business owners can significantly cut costs and save valuable time, while focusing on their business goals.
Main reasons to outsource web development
Of course, there are both pros and cons to consider when transferring web development to an external team, but here are the main reasons to change your strategy: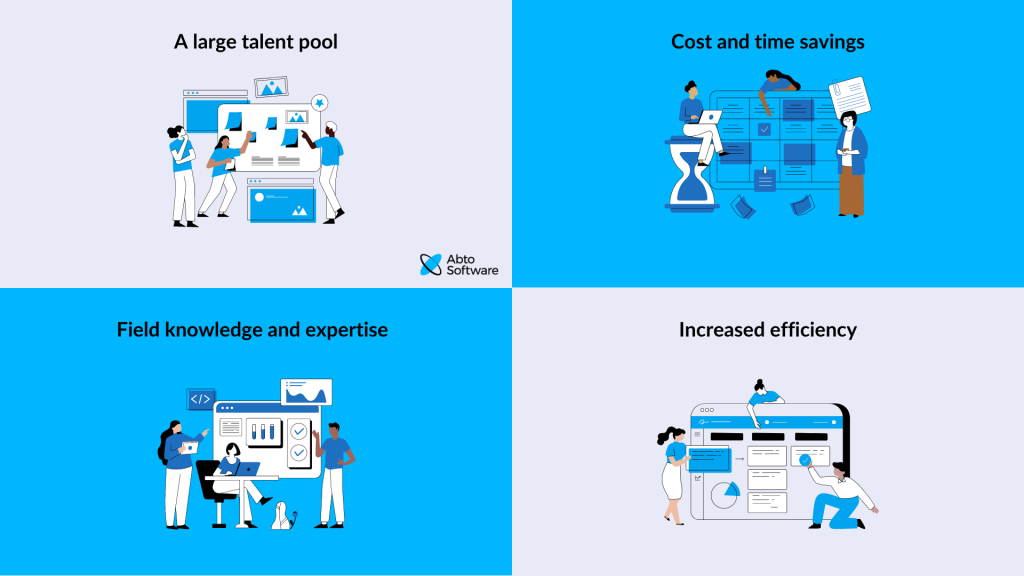 Cost and time savings
Cost and time savings are the main reason why companies choose outsourcing as a business strategy. Internal specialists may have insufficient knowledge and experience, and engaging an incapable workforce might allegedly result in money loss. This is when outsourcing is the perfect solution. External employees with the necessary knowledge and experience can build and deploy a professional corporate website in a fast and cost-effective manner.
A large talent pool
Simply building a functioning corporate website is the first step. To gain an edge over competitors, additional resources have to be allocated to design, copywriting, targeting, and more. To cover these tasks, recruitment managers have to find designers, copywriters, and targeting specialists. Without a doubt, it is more efficient to outsource the maintenance and support of a built website.
Field knowledge and expertise
Another reason to outsource software development is the instant access to knowledge and expertise. Outsourcing vendors employ engineers specializing in different technologies, frameworks, and web tools. Headhunting, interviewing, and introducing new employees are usually more expensive and time-consuming than hiring skilled external software developers. What's more, outsourcing providers usually replace incapable specialists if needed.
Increased efficiency
When not being distracted by rather secondary tasks or tasks they're not competent in, internal employees get way more focused. That means in-house employees become way more productive.
When is it time to outsource web development?
You want to significantly cut costs
You don't have time for months of development and implementation
You don't need a long-term employee
You can't focus on your main business goals
FAQ
What is project outsourcing?
Project outsourcing means delegating certain processes to experienced external contractors. The processes, which can be transferred, include management, software development, quality assurance, design, etc.
How to avoid risks associated with project outsourcing?
Approached wisely, project outsourcing is game-changing. The key is to choose vendors with a good reputation and a corresponding portfolio.
What are the most popular destinations for outsourcing?
The most popular destinations include India, China, Argentina, and Eastern European countries. Asian countries are cheaper, but Eastern European countries, like Ukraine for example, are the smarter solution, when talking about quality.
What industries should outsource their tasks?
The delegation of certain business processes is a great strategy for almost every company, no matter the size or industry. The industries, which are actively transferring their projects, include healthcare, real estate, construction, transportation, and more.