Outsource Java Software Development and Win
Posted Mar 15, 2012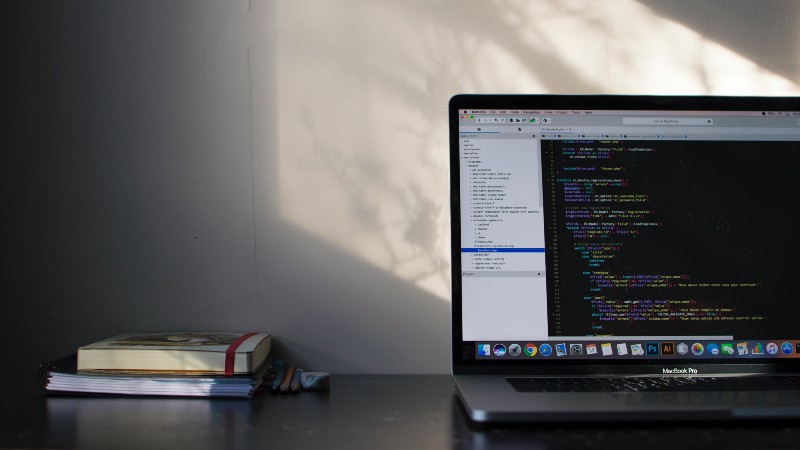 Currently, numerous companies and organizations across the world are reaping the benefits of outsourcing Java software development projects. Java is considered to be one of the most utilized programming languages nowadays. Due to its obvious advantages, Java has gained popularity among software developers worldwide. It is portable, meaning it will work on all kinds of server hardware and operating systems. Java also boasts a high-security level and unprecedented scalability with no need for high upfront investments.
A lot more is required to take advantage of all the possibilities of the Java platform. You will need a team of developers possessing in-depth experience in Java software development. The offshore team has to deeply understand customers' demands and business needs. Currently, you can access a large pool of talented and creative programmers at an affordable cost in different countries, including Ukraine.
Major Reasons to Outsource Java Software Development
When considering outsourcing your Java application development, take the following reasons into consideration:
You lack IT resources for Java application development.
Your internal resources are simply not enough to handle the scalable and skill-demanding project. Hiring new personnel will be very inconvenient and consume a lot of time. This is the major reason for getting an extension of your onshore team for this separate project.
You desire to access a pool of IT skills and expertise.
You require a special set of skills and in-depth expertise to achieve your business goals. A reputable offshore provider can surely offer you access to its skills and experience. You can also benefit by utilizing your vendor's infrastructure by cutting operational costs.
You need an application tailored to your business.
If specifics of your enterprise demands an individual approach you may consider software outsourcing. An offshore team will generate a solution tailored specifically for your business requirements. Off-shelf software won't bring you great value if you need software being accurately adapted to your business workflow.
You need permanent maintenance and support.
Most of the software outsourcing providers offer support, maintenance and enhancing the existing systems in order to adapt to ever-changing business needs. If you need to make amendments to your applications' functionality or remove some bugs, your partner will provide all the necessary services. You can obtain application support and continuous system improvements while minimizing downtime.
You require your project to be the top priority.
Reputable offshore vendors always put their customers' interests in the first place. When outsourcing your Java application development, you can be sure that it will obtain all the necessary attention. The dedicated Java team can efficiently accomplish business objectives and challenges as they arise.
How to choose an offshore partner
Certainly, finding a software outsourcing partner may be tricky sometimes. There is a large number of software development companies to choose from. You can hire a Java development team depending on your project requirements and budget.
These offshore development centres offer access to a pool of talented Java developers and cutting-edge Java technologies at affordable costs. This enables your company to save lots of time and money.
Having some major issues in mind, you may succeed in your offshore partner search rapidly. Choose your potential outsourcing partner thoroughly by studying its revenue, portfolio, PM's and team members' resumes.
Positive testimonials from previous customers, prestigious certifications and awards should also become a crucial factor. Choose a reputable company with 3+ years of experience and stable revenue.
Advantages of Java software development outsourcing
First of all, by outsourcing your project to the offshore vendor you considerably save money and time. Salaries of programmers, for example in Ukraine, are much lower than in the USA or Europe, but the quality of the accomplished work is very high. This allows you to hire programmers who have an edge over their counterparts.
The team can be built according to your needs and desires by choosing developers with a required set of skills. The team can also be formed rather quickly without hiring extra personnel or training the existing stuff. You also save your efforts on secondary tasks and can concentrate on managing engineering work, not the actual engineers. The offshore vendor takes care of all the HR issues which is very convenient.
Most of software outsourcing companies follow internationally recognized methodologies, including SCRUM and Agile. As a customer you can control the development process gradually and obtain detailed reports on the accomplished work.
Advantages of Java development outsourcing to Ukraine
Apart from the abovementioned, outsourcing Java application development to Ukraine may bring innumerable benefits.
Ukraine was acknowledged as the Outsourcing Destination of the Year for 2011
That year Ukraine claimed the nomination "Outsourcing Destination of The Year" within the frames of the European Outsourcing Excellence Awards proving its ambitions to challenge to become a destination number one for complex R&D and software development.
Ukraine possesses a lot of enterprises offering high-end Java development services
You can choose a partner that suits you best from all the variety of companies existing. Java developers are skilled enough to deliver the high-end software application with all required plugins and customizations.
Strong educational system
The technical education level is really high in Ukraine. There is a set of excellent universities and institutes providing specialists in various IT spheres. For example, Lviv has a large resource pool of qualified IT specialists graduating from such renowned universities as Lviv Polytechnic University and Lviv National University. These educational institutions produce about 15,000 graduates annually. As a result, Ukraine possesses a large resource of highly-skilled specialists, top-notch technology talent.
Most IT professionals have fluent spoken English language skills
This assures that communication during the working process is successful. Cultural and geographical proximity to Western Europe is highly expressed, especially in Western Ukraine.
Ukraine also offers Visa-free travel, a favorable tax policy, and a comfortable time zone
Travel costs are also acceptable and you can get there in 1-3 hours by plane from most of the European countries.
Success depends on qualified management
The main concern of any customer is the future success of Java software outsourcing. The offshore software development team requires constant management as well as the in-house team. You have to agree upon the requirements, write a high-level specification and permanently be in contact with your offshore team.
For this purpose, it's vital to choose an appropriate person dedicated to the project process and possessing all the necessary qualifications. This manager will stay in touch with the team and control the development process day by day. Your manager should have excellent communication skills to be able to transfer the requirements to the offshore developers.
With additional obstacles including time differences, language, and cultural barriers, the actual management of the project team, both at the business and technical level, becomes the most important factor to the future project's success.
The importance of solid documentation for the project success
Clear functional and technical specification documents should be elaborated thoroughly in order to accomplish the project successfully. This allows your offshore team to generate excellent software serving your business needs. Poorly articulated projects threaten the whole project's success.
So, before starting the development process elaborate accurate specification documents and organize detailed requirement discussion with the team PMs.
Keep in mind that the software development process demands your permanent participation.
Whatever the criticism may be, software development outsourcing remains an efficient tool for rapid project development. It allows your company to obtain a great Java development team for a required period and draw obvious business benefits from this partnership.