How to Choose the Right Mobile Solution Provider
Posted Oct 28, 2013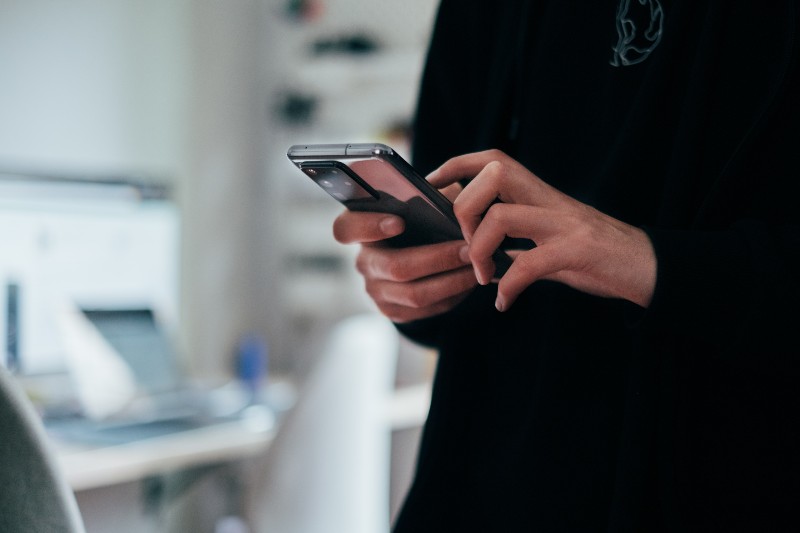 Mobile applications and web sites designed for tablet and mobile devices become increasingly vital for maintaining stable business performance. According to Walker Sands Quarterly Mobile Traffic Report about 42% of all mobile websites visits are accomplished via Android devices, 36% – via iPhones, 18% – via iPads and iPad minis. Businesses utilize mobile applications and websites for building reliable customer base, selling and advertising their products, etc.
That is why uninterrupted end-user experience is of great importance. But building such seamless experiences is not an easy task, even if the company has an established internal IT department.
How to select mobile solution provider
Outsourcing mobile development to a competent provider is among the most cost and time-efficient ways of building mobile apps. But how do you choose a reliable and trustworthy partner for developing your application? First things first, when choosing a development provider, it's vital to define project goals and the target audience of the application's users. But what are the other steps to consider? In this article, we present some useful tips for selecting the right mobile solution provider.
Steps to help you select the next mobile solution development team
Conduct company-specific research
First of all, it's important to conduct internal research and determine the kind of mobile solution you require and the expenses you are ready to incur. For example, you need to create or adapt your existing website for mobile devices. In this case carefully study the number of visitors reaching your website via mobile channels, the kind of content your visitors require, and their need in offline access. Does this number present a significant percentage of your total traffic? If yes, creating a software application may be beneficial.
This step may also provide you with some valuable technical information about the kinds of devices preferred by your visitors, e.g. whether they mostly use tablets, phones, or both, what resolution and OS do these devices have, etc.
Search for deep expertise and experience
Building an effective mobile application or a customer-attracting version of the website for mobile devices is a creative process that demands high level of skills and years of hands-on experience. Software developers must have a good command of building solutions for several mobile platforms including Android, iPad/iPhone, Blackberry, J2ME Mobile, Windows Mobile, Symbian, etc.
It is preferable to pick programmers with 3-5 years of mobile development experience and sufficient domain expertise for your development team. Evaluate the reputation and reliability of your potential vendor by carefully studying company's portfolio, former clients' references and even personally contacting the clients and asking for their opinion.

Ask about the development process and testing issues
Ask your potential partner to present the development process documentation to find out how your partner manages the development itself, provides bugfixing and the post-delivery support. High-quality testing services and ability to provide the app with updates and fixes are of great importance for further 'life' of the application. Therefore, it's important to check that your vendor is able to provide acceptance test cases, business scenarios clarification and deliver overall testing documentation.
Can you be sure that you obtain a complete, flexible and well-tested solution with built-in security and multi-platform support? Ask all those questions before taking on contractual obligations, and don't be too afraid of technical terms. What you want to find out is that the partner has a reliable, established development workflow that suits your future needs.

Consult with experts before signing the contract — or research the market yourself
To avoid major failures you may hire a consulting company to analyze the mobile landscape and help you make a decision on how to choose mobile app development company. If this option seems too expensive for your enterprise, conduct your own research of the mobile apps providers market, ask for work examples and quotes, and then compare prices, mobile development services level, experience and skills of the potential partners.
This may look like an enormously huge task, but, if approached systematically, it is more than doable. Create a list of the expected outcomes and benefits from your cooperation with a mobile solutions provider and select the vendor that matches most of your criteria.

Responsive design or a separate mobile/tablet website
When it comes to your corporate website, it is necessary to decide how it should be designed. Do you need the responsive design, e.g. a website that is able to fluidly respond to laptop, desktop, tablet and mobile screen sizes with a single content management system? Or maybe it makes sense to launch a simplified version of the website designed specifically for viewing on mobile and tablet devices?
Such light version of the website is usually perceived as an app containing the most essential content sections, simple menus and/or graphic icons. Any reputable mobile solutions provider will surely help you to make the right choice between these two options by studying your specific needs.
Select between native and mobile web application
Basically, two types of mobile solutions exist — native apps and web-based applications. There is no necessity to repeatedly download the native app on the device, it is usually visually reach and fast, and it's also often automatically updated by the OS. But you have to keep in mind all the mobile platforms if you choose to go with native apps, since they are designed specifically for the mobile device's operating system and you'll have to adapt them to all the desirable devices.
Web products, on the other hand, while not as attractive and snappy as native apps, are mostly platform-independent and very easy to modify, because they run in mobile browsers and are downloaded from the Internet each time the user runs them. Web apps have an obvious setback — they won't operate if there is no access to the Internet or it's unstable. If you are in doubt about what path to choose, then again, an experienced and skilled mobile solutions provider should be able to analyze your specific situation and select the right solution for you.
Final thoughts
When selecting a mobile services vendor it's important to overcome temptation of going for the lowest price or the first software development company you come across on the Web. Deep understanding of your business needs and target audience and having a clear vision of your future app features and functionalities will help you avoid wasting time and money.
Remember that your potential provider should have sufficient domain expertise, a wide set of programming skills and good command of development for the most popular mobile platforms. Be aware of the current trends in modern mobile development to judge about the capabilities of the potential vendor.
Good luck with your first — or next — great app!