Top 12 Free Open Source ERP Software Solutions
Posted Feb 8, 2018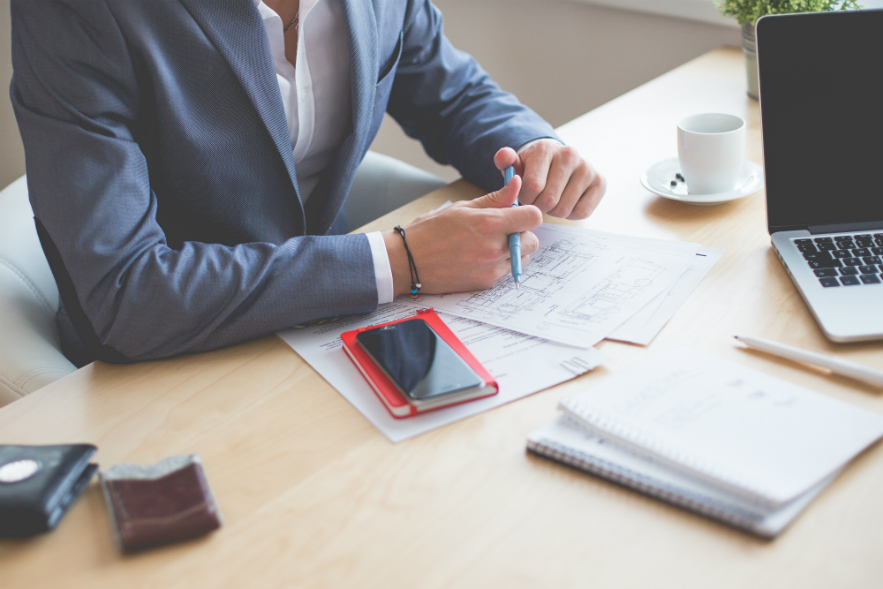 Enterprise resource planning (ERP) software stands at the core of modern business organization helping it meet the demands of any market, with a set of the features and benefits that lead directly to increased efficiency and profit.
Having an ERP software to help you manage your business should not mean you have to spend hundreds of thousands of dollars. But you probably will, if you decide to go with Oracle and SAP ERP solutions, commercial market leaders. Their initial cost plus customization expenses to get the software tailored to your business requirements can definitely set you back.
Open Source ERP Software Solutions
If you work in a small-to-medium business, or just considering implementing ERP to keep track of your daily business operations like billing, expense monitoring, sales and supply chain management, you can find a free, open source ERP system.
The problem is, most companies in various business verticals have completely and uniquely different requirements to their ERP solutions, which makes it quite hard to find "one-size-fits-all" open source ERP software.
Abto Software offers an extensive transformation and customization services of open source ERP software for S&M businesses that will align your enterprise clients' employee, processes, and technology with their strategic organizational goals. Our services combine proven transformation methodologies, industry-specific best practices, and ERP innovations.
ERP Migration and Modernization
Increase functionality, improve user experience, and reduce maintenance costs.
What To Consider When Choosing Open Source ERP Software
You need to consider a lot of factors when deciding upon which open source ERP solution to choose. Nevertheless, we can define three main variables that should influence your decision of choosing the right ERP solution for your business case.
Cost of open source ERP
As we all know, premium ERP solutions can be quite expensive and set you back tens of thousands to millions of dollars depending on your enterprise requirements, user count, etc. And even though open source ERP solutions are technically free, if you are not technically savvy, you will need an ERP solution expert to deploy it and configure it. Also, customizing and tailoring your open source ERP to your company can cost you quite a lot. Some open source options offer premium support or a software development partner with hands-on experience in that ERP customization.
Features of ERP solution
There are ERP solutions, simply packed with different features, as well as additional modules available, that together become quite difficult to use and maintain. And it's not always the case for you to have the most powerful solution. If you just starting with automation of your company, choosing the ERP solution with fewer features out-of-the-box can be a better choice. See whether the ERP architecture is scalable and extensible so it can accommodate any future growth.
Open Source ERP Stability
Unlike commercially available ERP software solutions, open source systems can get fewer releases and poor documentation. That's why it's crucial to research open source ERP thoroughly, analyze its growth chart. You can do it on SourceForge, for example. See how big the community is, who is using this particular ERP.
Top Open-Source ERP Software Solutions
So, which Open Source ERP software is the best? Well, it all depends, as with any software products the open source ERP software solutions available have their own pros/cons and limitations.
Below I provide the comparison table of the top open source ERP software solutions currently available on the market with the information on the usage, features, payment options, and some of the pitfalls that you should consider with each solution.
ERP
Software
Modules
Business
Payment
Tech Stack
License
Notes
Odoo
web-based ERP
standard warehousing, manufacturing, and sales channels
S&M
one application for free for under 50 users, when hosted online
Python, PostgreSQL
Community Edition is licensed under LGPL version 3
a series of apps
ERPNext
cloud ERP
It includes modules for accounting, managing inventory, sales, purchase, and project management
S&M
free for any size business when installed on your own servers.
Python, MariaDB
GNU/GPL
rather new, but already popular, designed for less technical users, and consists of multiple apps, hard to customize
Dolibarr
web-based ERP/CRM, hosted locally primarily
CRM & Sales, HR, Marketing, Finance & Billing, Product & Stock Management, as well as some productivity features such as: Project & Tasks, Interventions, Agenda, Import/Export
S&M
Free
Php, JavaScript, MySQL
GPLv3
the most popular with the biggest download number
Opentaps
ERP/CRM
customers and sales, inventory, warehousing and shipping, manufacturing, purchasing, financials and reporting
any, but mostly large, from industrial machinery manufacturers, online goods retailers, online content distributors, to telecommunications companies, independent software vendors and hosted service providers
Free with no support and no free updates
Java
Free on GNU Affero GPL v3
very flexible and scalable. This open source ERP solution is accessible from any mobile device, browser or operating system, integrates easily with third-party applications through web services
Openbravo
ERP on-premise/cloud
Core Modules include Sales, Procurement, Warehouse and
Financials Management
midsize to large retail enterprises
Free community version with no support, enterprise and professional are paid
Java
OBPL1
popular but is starting to lose the users growth rate each year
iDempiere
ERP/CRM/SCM
iDempiere comprises of 11 ERP modules: sales, purchasing, manufacturing management, material management, finance, human resources, project management, CRM, POS, e-commerce, and maintenance management.
larger manufacturing and distribution companies, with rather complex organization structures
Free
Java
GPLv2
fast gaining popularity, has users switching from the old ERP Compiere, hard to learn and use, which means large expenses on installation
LedgerSMB
ERP
ERP system is comprised of 9 core modules: general ledger and journal entry, sales, purchasing, cash management, fixed assets, inventory management and light manufacturing, point of sale and reporting
Small
Free
Perl
GPLv2
primarily focused on accounting, very few partners around the globe and limited documentation
Compiere
ERP/CRM
ERP modules: sales, purchasing, сustomer management, material management, finance, human resources

a wide range of businesses and industries.

Free/Paid options
Java
GPL and Commercial license
free version is pretty basic with no automated upgrade tools and support
VIENNA Advantage
web-based ERP and CRM solution
Usual + Translation Module
small and mid-sized global enterprises to large and

multinational

corporations with various business units, operating in different industries
Free community version with no support, enterprise and professional ones are premium
ASP.NET MVC, C#, SPA, HTML, CSS, JavaScript
Eclipse Public License
the first ERP to have inbuilt Document Management System and Business Intelligence functionality
ADempiere
ERP, CRM, and SCM
11 ERP modules: sales, purchasing, manufacturing management, material management, finance, human resources, project management, CRM, POS, e-commerce, and maintenance management
a wide range of businesses and industries
Free
Java
GPL
It began as a fork of Compiere. Due to internal conflict between the trustees of the community, since 2012 this project continued under the name iDempiere
PostBooks by xTuple
ERP on-premise/cloud
8 core modules: accounting, sales, CRM, purchasing, product definition, inventory and distribution, light manufacturing, and open source report writer
a wide range of businesses and industries
Free/ commercially-licensed options
C++, JavaScript, PostgreSQL
CPAL/commercial license
award-winning Accounting, CRM and ERP software
To Sum Up
There are literally hundreds of software companies that offer premium ERP solutions with industry-specific functionality, however, a large percentage of them are old and expensive. This leads many small-to-medium organizations to look for an alternative like open source ERP software that comes free or at the much lower subscription price. The enterprise companies can then build upon open source foundation and tailor the ERP solution. If this is your business case than Abto Software, as an expert in ERP transformation and modernization can help you with that.
Summary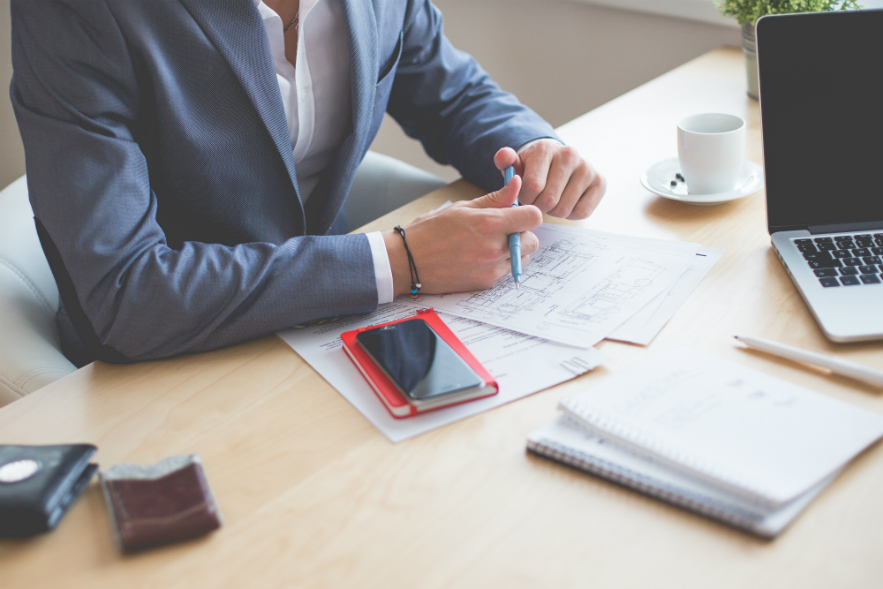 Article Name
Top 12 Free Open Source ERP Software Solutions - Abto Software
Description
Find here the comparison table of the top open-source ERP software solutions with information on the usage, features, payment options.
Publisher Name
Publisher Logo