ERP platform for strategic drug pricing
Posted Jan 31, 2023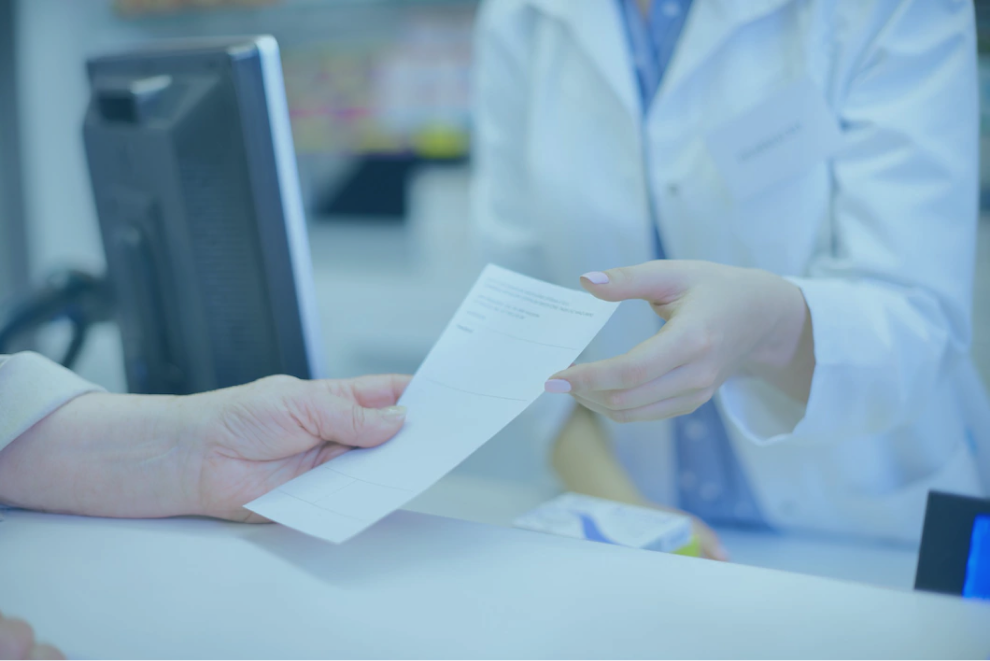 Drug mispricing is a considerable oversight pharmaceutical manufacturers and distributors are trying to avoid. Medicinal mispricing can have significant impacts on the success potential of the pharmaceutical product causing both reputational and financial damage.
Due to high prices, the patients may refuse to purchase and physicians may waive to prescribe the medication. Due to low prices, both consumers and physicians might conclude that that specific medication is inefficient when compared to more expensive alternatives.
There are numerous factors pharma companies and pharmacies must consider when establishing drug prices. These include national regulations associated with medicinal pricing, monopoly presence, the correlation between investment and potential product performance, and more.
So how can organizations best approach the issue of pricing?
The problem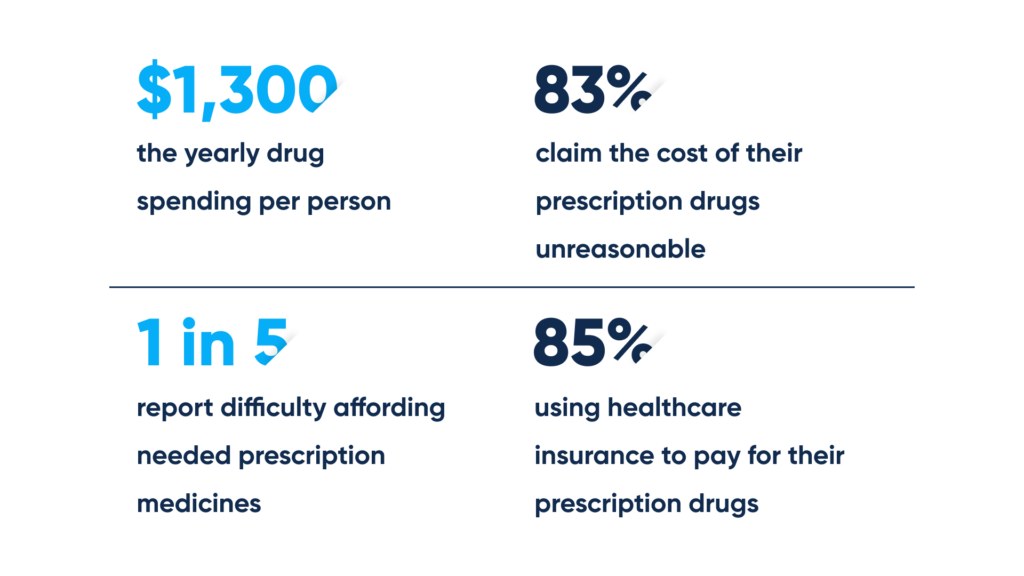 In the United States, the yearly drug spending – about $1,300 per person per year – is higher than anywhere. The median drug launch made $180,000 for a year's supply in 2021, with an annual inflation of 20%.
According to KFF's Health Tracking Poll:
About 83% of adults claim that the cost of their prescription drugs is unreasonable
While 85% of adults report using healthcare insurance to pay for their prescription drugs, 1 in 5 adults report difficulty affording needed prescription medicines
In the United States, unlike in other countries, the government does not directly regulate prescription prices. Pharma manufacturers set their own prices, which often leads to medicinal mispricing.
The critics of the United States prescription prices are indicating the exploitation of the end-user vulnerability. Pharma providers, however, argue that lowering the cost hinders innovation causing fewer quality options.
If we focus on the challenges the manufacturers are facing, we see that the pricing problem is not so clear-cut. It's not all about drug affordability, but also regulatory compliance, risk management, and competitiveness.
There are multiple factors to consider:
Assessment policies
Common benchmarks
Pricing policies
Pricing transparency and penalties
How can the manufacturer accurately evaluate all factors and determine the best-suiting pricing strategy?
How can the business simultaneously meet the needs of the end consumer?
Drug pricing assessment policies
As states Brita Pekarsky, the commonly accepted method of assessing drug pricing is the calculated correlation of investment in research and development retrieved from national funding to additional population health. But does that mean higher pricing is necessary in the population's interest?
Positive correlation between new molecular entities and potential population health is the central prerequisite for dominant political decision-makers when speaking about negotiating drug research and reimbursement. High pricing is an efficient mechanism, which apportions innovative surplus between consumers and vendors.
As to GAO's report, precisely comparing drug prices across countries presents various considerable challenges. Those are diverse systems, varying costs when speaking about logistics, lacking transparency, and more.
In the United States, supply chains include numerous entity types, in addition to wholesalers and pharmacies. In the United Kingdom, Canada, Australia, and some other countries, pharma regulators are required to select a clear decision-making threshold that highlights the prices above which the drugs are less likely to be purchased.
Drug pricing: Differences in common benchmarks
In the United States, drug pricing is determined by the following estimates:
| | |
| --- | --- |
| Term | Definition |
| Federal upper limit (FUL) | A price ceiling used by the Centers for Medicare and Medicaid Services (CMS) to control prices for certain medications paid to pharmacies |
| Maximum allowable cost (MAC) | A price ceiling, similar to the FUL, established at the state level |
| Usual and customary price (U&C) | The average cash price paid at a retail pharmacy |
| Average wholesale price (AWP) | An estimate of the price retail pharmacies pay for drugs from their wholesale distributor. This price is calculated and published by companies such as Medi-Span and First Databank |
| Wholesale acquisition cost (WAC) | An estimate of the manufacturer's list price for a drug to wholesalers or other direct purchasers, not including discounts or rebates. This price is defined by federal law |
| Average manufacturer price (AMP) | The price a manufacturer charges wholesalers or pharmacies that purchase directly from the manufacturer after discounts. This price is defined by federal law |
| Average sales price (ASP) | A calculation of the weighted average of manufacturer's sales price for a drug for all purchasers, net of price adjustments. This price is defined by federal law |
| Estimated acquisition cost (EAC) | An estimate of the price generally paid by providers for a drug. Formula specific for each state as defined by the state Medicaid agency |
| Average Actual cost (AAC) | An estimate of retail pharmacy acquisition costs for drugs through a review of actual pharmacy invoices |
| Dispensing fee | The amount reimbursed to the pharmacy to cover the charge for professional services and overhead costs |
| National Drug Code (NDC) | An Il-digit code used by Medicaid to identify a drug based on its manufacturer, strength, and package size |
Any differences in common pricing benchmarks may affect the responsible healthcare provider or pharmacy. Given this, it is common practice for vendors dealing with drug distribution and pharmacies to apply the same pricing policies.
It's also worth noting that both independent and network pharmacies might be setting different drug prices. This discrepancy is explained by the fact that drug pricing also depends on service – a home infusion pharmacy will set other prices than long-term care pharmacies.
Pricing regulations
External reference pricing (ERP) is a regulation method widely utilized by the European Union Member States. The ERP was defined by the World Health Organization (WHO) as the acknowledged practice of evaluating existing prices across countries to derive one single reference price.
The ERP is obtained by considering:
Manufacturing cost
Public price
Pharmacy purchasing price (PPP)
Pharmacy retail price (PRP)
The European Integrated Price Information Database is another industry-specific regulation worth mentioning. The database was created and introduced as a voluntary non-profit collaboration between European countries to monitor and share drug information in a unified format to make pharmaceutical products more affordable.
The EURIPID contains publicly available information associated with drug pricing, sales performance, and else. The database's main objective was achieving better coordination between regulators in order to manage national budgets and improve healthcare accessibility and affordability.
Pricing transparency and penalties
In the United States, many states have stringent transparency laws carrying penalties of up to $10,000 per day. These sanctions take effect when manufacturers don't report medicines launched at wholesale acquisition cost that exceeds the threshold set for specialty drugs under the Medicare Part D program.
Years earlier, in the United Kingdom, National Health Service England had requested pharmaceutical companies to pay governmental discounts to recoup the difference between global pharmaceutical budget and spending. Pharma manufacturers must set drug prices in accordance with the Voluntary Pricing and Access to Branded Medicines Scheme or the Statutory Scheme.
European Union Member States use various evaluation methods to define drug pricing and reimbursement. One aspect is compliance with the Transparency Directive, which lays down harmonized national provisions that govern drug pricing and reimbursement on an interstate level.
And there's even more to policies and controls across countries:
Country
Turkey
France
Greece
Spain
Italy
Portugal
UK
Pricing policy
Statutory pricing
Price negotiation
Statutory pricing
Statutory pricing
Price negotiation
Statutory pricing
Margine control
Direct price controls
Org Gen
Yes Yes
Org Gen
Yes No
Org Gen
Yes Yes
Org Gen
Yes No
Org Gen
Yes No
Org Gen
Yes No
Org Gen
No Yes
Reference pricing
Yes
Yes
Yes
Yes
Yes
Yes
Only for PPRS- excluded medicines
External reference pricing
Yes
Yes
Yes
Yes
Yes
Yes
No
Internal reference pricing
Yes
Yes
Yes
Yes
Yes
Yes
Yes
Different pricing for generics
Yes
Yes
Yes
Yes
Yes
Yes
Yes
Price control
All medicines
Only for reimbursed medicines
All medicines
Only for reimbursed medicines
Only for reimbursed medicines
All prescription medicines
Only for medicines inNHS list
Level of price control
Manufacturer price
Manufacturer price
Manufacturer price
Manufacturer price
Manufacturer price
Manufacturer price
NHS list price
Reimbursement categories
In general 41% and 28% discount. 18% and 10% available for 20 year old medicines and generics generally
Major (65%), moderate (35%), weak (0%)
0, 10 and 25%
100, 90, 60 and 0%
Class A and class Hnegotiation 100%C-bis 0%
Class A 95%, B 69%, C , Clas C and class 37%, D 15%
After PPRS price 100%
Differences for originals and generics on reimbursement level
Yes
No
No
Yes
No
No
Yes
Negative positive Yes list
Yes
Yes
No
Yes
No
Yes
Yes
Decision taking committees
Reimbursement.com-mission of social security institution (SSI)
Committee of transparency and economics
Transparency committee
Inter-ministerial pricing committee
Technical committee under italian medicines agency (AIFA)
Portugal medicines agency
Health departmentof PPRS
The solution
Given today's strict regulations and penalties for non-compliance, pharmaceutical organizations must trace every change in both national and international regulations associated with drug pricing and reimbursement. Untimely responding pharma companies risk significant reputational and financial losses.
We suggest a solution to help business leaders:
Stay aware of up-to-date legislative policies
Obtain information on present-day drug prices
Our concept is an ERP platform with integrated US/UK/EU databases for streamlined regulatory compliance. The customized ERP platform, connected to official databases, helps trace relevant information to optimize product pricing and communicate with authorities.
Our solution might assist business leaders in monitoring:
Assessment policies
Common benchmarks
Pricing policies
Pricing transparency and penalties
Mature organizations usually utilize enterprise resource planning platforms that provide all-out functionality. Our solution is meant to provide additional functionality to automate manual routines, including day-to-day data collection, processing, synchronization, and analysis.
Using automation, strategic companies can streamline resource allocation and simplify operational processes. This ensures better visibility, transparent communication and cooperation within personnel, and traceability throughout manufacturing and distribution.
The platform might comprise modules covering:
Data collection and synchronization
Custom notifications and scheduling to monitor submission dates
Advanced analytics (sales analytics, sales and demand forecasting)
Regular reporting (ready-to-use templates, PDF and XML generation)
To help:
Automate resource-intense manual routines
Save time and cost
Eliminate risks
Boost revenue
The concept described above is an enterprise resource planning platform for insight-driven product pricing, which might also comprise user profiles, role-based access, and regular data back-ups.
Custom functionality, precisely tailored to specific business needs, can be further discussed during consulting.
How we can help
With over 16 years of experience, Abto Software is the perfect partner to deliver ready-to-implement solutions. By leveraging industry-specific expertise, our teams provide secure, flexible and highly scalable tech products streamlining greater business outcomes.
When serving healthcare clients, we focus on compliance with acclaimed medical standards and certifications. This not only guarantees end-consumer safety, but also boosts reputation and revenue.
Our services:
Business automation (ERP & CRM platforms)
Telemedicine and telehealth solutions (for example, smart chatbots)
Predictive analytics (enterprise tools for discovering data patterns and making accurate predictions)
Recommendation systems (EMR & EHR systems)
Our expertise: