AI-driven Violence Detection to Ensure Protesters' Safety During Demonstrations
Posted Jun 12, 2020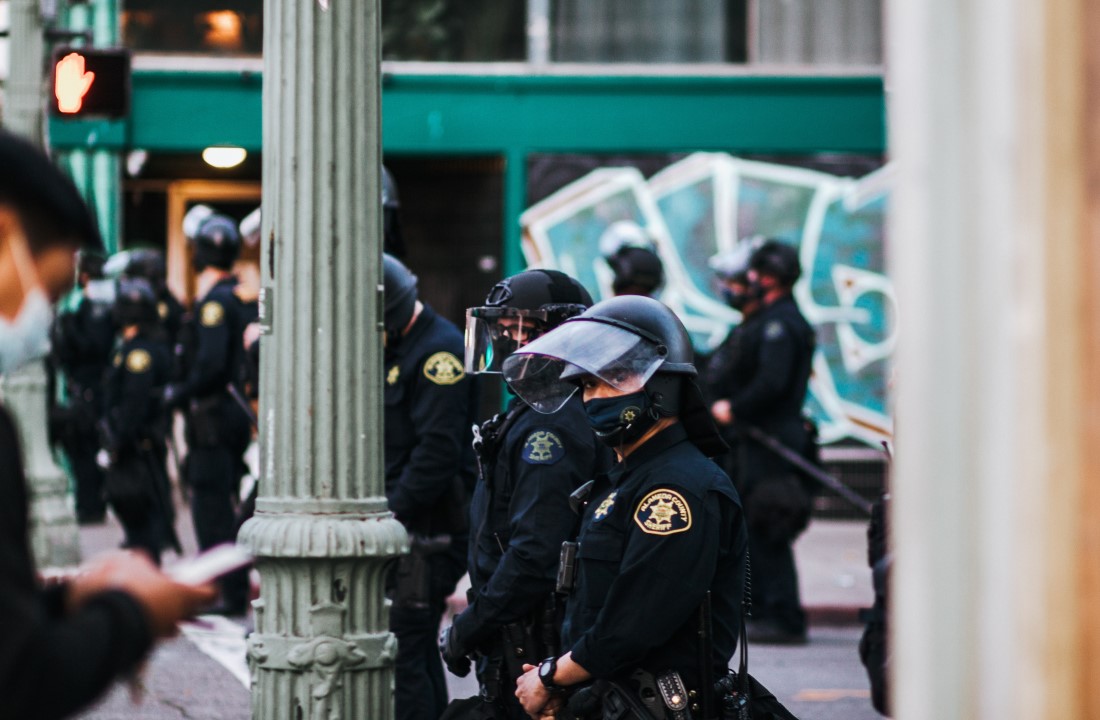 Over the last two weeks protests against police violence, sparked by the killing of George Floyd in the US, have swept the whole world. As more and more videos capturing instances of police brutality appear in the wake of worldwide demonstrations, we thought of ways technologies can help ensure public safety through detecting and reporting police violence. Abto Software has already delivered a range of Computer Vision-based security solutions: our numerous object detection algorithms are extendable to the detection of abandoned or stolen objects, weapon detection, and generic threat detection while a range of our activity recognition solutions for monitoring individual and crowd behavior include algorithms for fight detection, fall detection, motion & theft detection, and fatigue detection.
Today we build on our existing expertise to propose an AI-driven approach to ending police brutality and ensuring protesters' safety during demonstrations.
AI-powered Violence Detection Helps Report Crimes in Real-Time
As it happened with the death of George Floyd, one video ignited unstoppable social change. But how can we be sure that all violent incidents, be it the use of force by law enforcement against protesters or fights between ordinary people in the crowd, are reported and dealt with appropriately? Here's where intelligent video analytics holds the potential to save lives. AI-powered Computer Vision algorithms are able to extract and interpret the information from the video footages faster and much more efficiently than any human observer. Abto has developed a violence detection prototype that detects and reports violent actions in the analyzed video footages. It is also fully GDPR compliant as it does not utilize in any way facial recognition or person identification technologies and does not collect personal data.
The developed camera-based violence detection technology can be used to document police violence and accelerate policing reform. Our algorithm can also help in real-time reporting of crimes not connected to the ongoing Black Lives Matter demonstrations and act as an AI-driven public safety officer. After detecting a fight in security footage, the algorithm will send an alert to the police or security agents who will assess the situation and choose the appropriate course of action to mitigate the risks.
Scenario 1: Exposing Police Brutality with Automatic Fight & Violence Detection
Collecting solid video proofs of police misconduct is integral to bringing about change in police culture. Abto fight & violence detection algorithm can easily spot instances of police brutality in any video as it can be used for both real-time and post-processing. Our approach automates the work of human rights organizations and advocacy groups so they don't have to manually sift through hours of recordings – the violence detection algorithm selects footages that can be used as video evidence in legal proceedings for them. It also does so faster and more efficiently thanks to its AI-driven nature.
Ultimately, employing automatic fight & violence detection technology for exposing the use of force by law enforcement against protesters and the press accelerates police reform and makes communities safer.
Scenario 2: Reporting Crimes in Real-Time with Automatic Fight & Violence Detection
The more conventional application of Abto fight & violence detection technology is to automate manual monitoring of security footages. It can help both public law-enforcement agencies (LEA) and private security companies prevent breaking out of violence as our technology can detect and report criminal activity in real-time aiding security officers in reacting proactively to the situation. Gathered data is used to compile reports on the security levels in the monitored area and reveal AI-driven insights into crime prevention.
While integrating automatic fight & violence detection technology into video surveillance frees staff to cope with more relevant security tasks, it also helps to address public safety challenges by preventing and combating crime in the monitored area.
Ensuring Public Safety with Camera-based Automatic Fall Detection
Another camera-based solution that can be integrated into a video analytics system to ensure crowd safety is automatic fall detection. Mass gatherings pose significant security challenges and automatic fall detection can help prevent crowd crushes by alerting security officers about possible crowd collapses before they escalate to full-fledged stampedes.
An automatic fall detection technology can assist event organizers and security agencies in crowd control at various public events, social functions, religious gatherings, protests, sporting events, demonstrations, and any other mass gatherings.
Intelligent Video Analytics
Automatically analyze video from your existing camera network to create a smart, safe environment.