Pet insurance: claim management processing
Posted May 2, 2023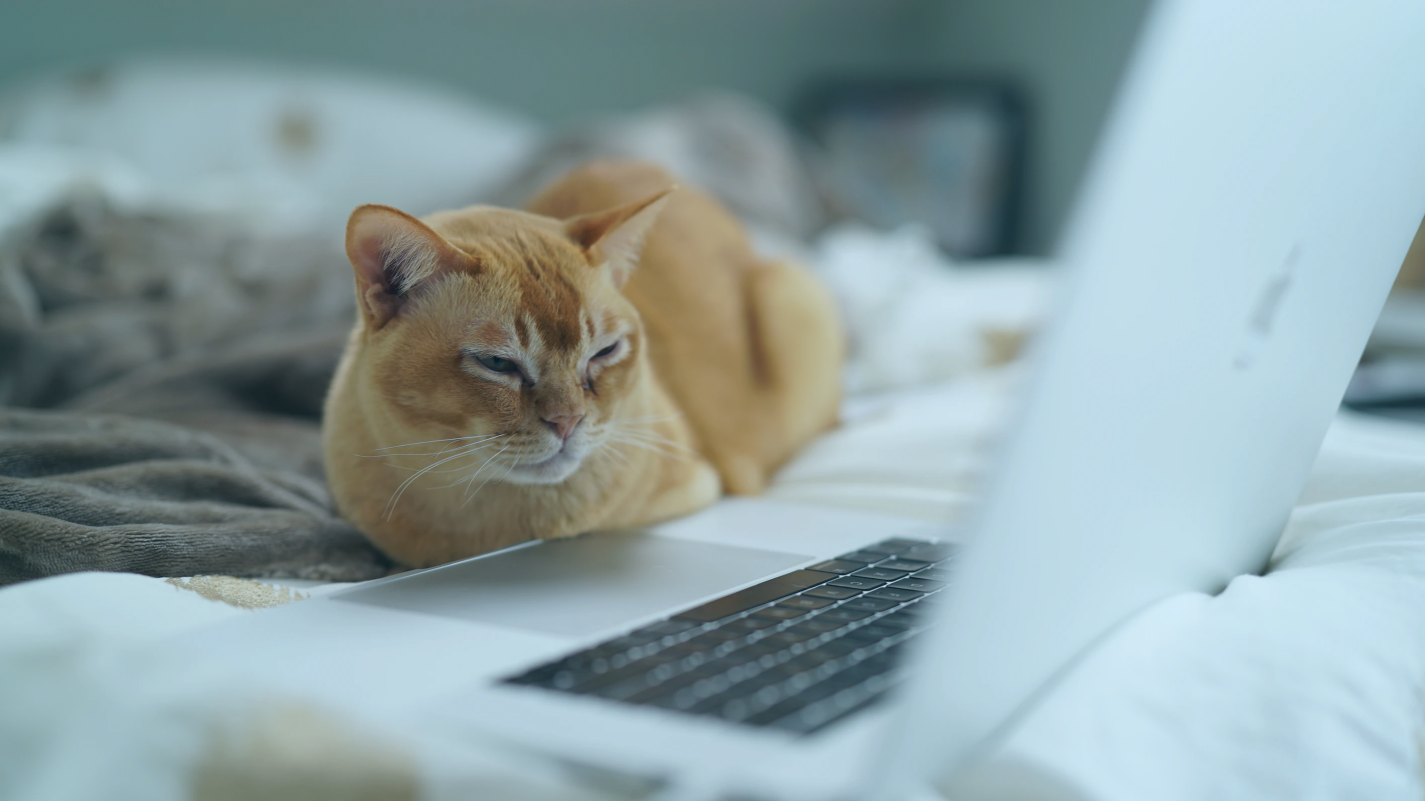 Abto Software has delivered custom applications that facilitate pet insurance and health coverage monitoring in the United States.
The project we covered was aimed at making pet insurance more straightforward for owners and businesses. The features include coverage for illnesses, wellness care, and accidents, as well as some optional add-ons – dental coverage, and other alternative therapies.
The implemented claim management processing functionality is another important feature worth mentioning. The designed claim system enables owners to file and businesses to process and reimburse eligible litigations.
Market overview
As stated by Global Market Insights, the pet insurance market was valued at impressive $8,6 billion in 2022. Growing adoption after the COVID-19 pandemic, which had emotional impact during lockdown and isolation, increasing awareness, greater availability of policies and services, and the rising costs of treatment are among the main influential factors.
The pet insurance total premium volume in the United States was nearly $2,6 billion in 2022
In 2021, there were 3,9 billion pets insured
The average accident premium for dogs was $583 a year (2021)
The average accident premium for cats was $343 a year (2021)
Claim management processing software: our vision
Abto Software is focusing on providing pet owners with accessible pet insurance and positive user experience. Our specialists' main mission is helping pet owners to protect their companions by accessing flexible coverage and easy claim processing.
Facilitating easy-to-navigate claim management
During the scope of the project, we delivered:
Complete end-to-end software development

UI/UX design
Back-end development
Database management
Third-party integration

The customization of the management system to meet the specific business needs
The implementation of a security system to protect sensitive data
Quality assurance
Our approach
Our teams can provide full-cycle services:
UI/UX design
The integration with external payment systems to enable smooth transactions
Customer support system development, including chats and inquiry ticketing systems
The integration with veterinary clinic databases to automate information retrieval
Policy management system development to simplify data processing
Claim management solution development to enable claim handling
Extensive testing
Ongoing support and maintenance after launch, including troubleshooting and enhancements
We see additional value in implementing:
Claim management processing solution: quick dive-in
Most people experience difficulties with independent claim filing and management, as such bureaucratic affairs come with multiple nuances – document review, payment handling, and further claim submission and tracking. Our solution is designed to streamline these processes to benefit both end-users and businesses that provide pet insurance.
The concept is simple:
The owner first visits the website of the insurance company to study the available insurance options – the levels of coverage, eligibility requirements, and pricing
The owner then uses the platform to manage the policy, which includes

Policy document review
Payment information management
Claim tracking

In case of illnesses or accidents, the owner contacts the veterinary office
After receiving necessary treatment, the owner can submit the claim to the insurance company through the easy-to-navigate platform

The employees on the vendor's side review the claim submitted and determine its eligibility for reimbursement – if it gets approved, the customer receives reimbursement for the spent funds.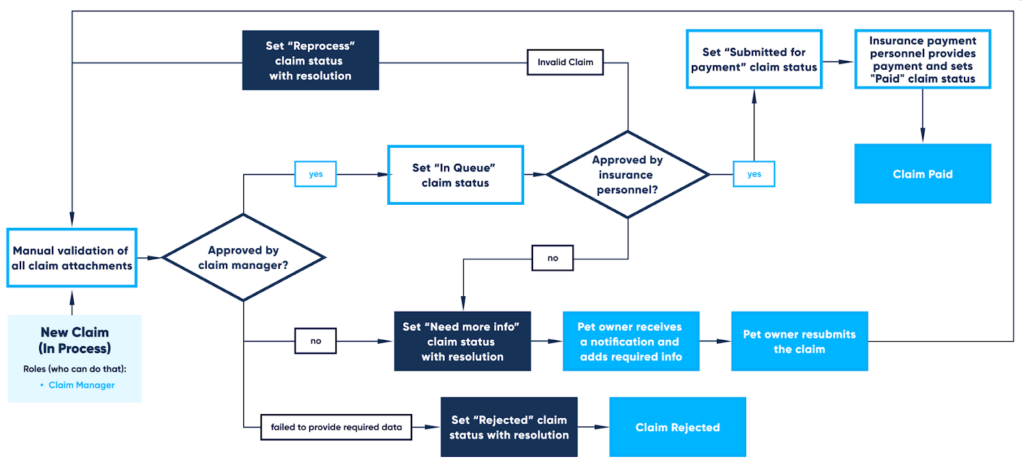 Throughout the policy term, the customers can use the platform to manage their policy.
Claim management processing software' implementation benefits
By implementing on-demand functionality:
User authentication and authorization
User management
Admin and doctor dashboards
Customizable templates
Appointment scheduling
Automatic recommendations
Enhanced analytics and reporting
Automatic billing and invoicing
Claim management
Customer support
Data security (encryption, authentication, access controls, regular backups)
Third-party integrations (software and hardware integration)
Cross-platform compatibility
Cloud-based storage
Mobile camera support
Mobile PDF generation
We can bring value:
To pet owners:

Faster processing – the platform can help submit claims more quickly, reducing time and effort to complete the process, which helps to reduce unjustified expenses
Greater accuracy – the solution can help eliminate errors and ensure that claims are accurate, reducing chances of delays or denials
More transparency – by using the software, pet owners can track the process in real-time
More convenience – by using the tool, pet owners can create and file a claim from anywhere and anytime

To insurance companies:

Easy processing – the platform can help insurance providers process claims more efficiently, reducing resource-intense manual tasks
Increased accuracy – the solution can help minimize errors, reducing potential reputational and financial damage
Better service – by using the software, insurance companies can improve customer experience and outcomes
Reduced fraud – the tool can help to detect fraudulent claims
How we can help
Abto Software sees promising future opportunities in implementing claim management processing solutions for strategic-thinking insurance companies that focus on efficiency and productivity.
Pet ownership in the United States and across the world has been increasing significantly over the last decades. Pet insurance is a growing industry, which saves pet owners considerable costs on emergencies and basic routine care.
Our expertise:
To provide additional value, we implement: