MSK rehabilitation recovery acceleration with AI
Posted Nov 10, 2023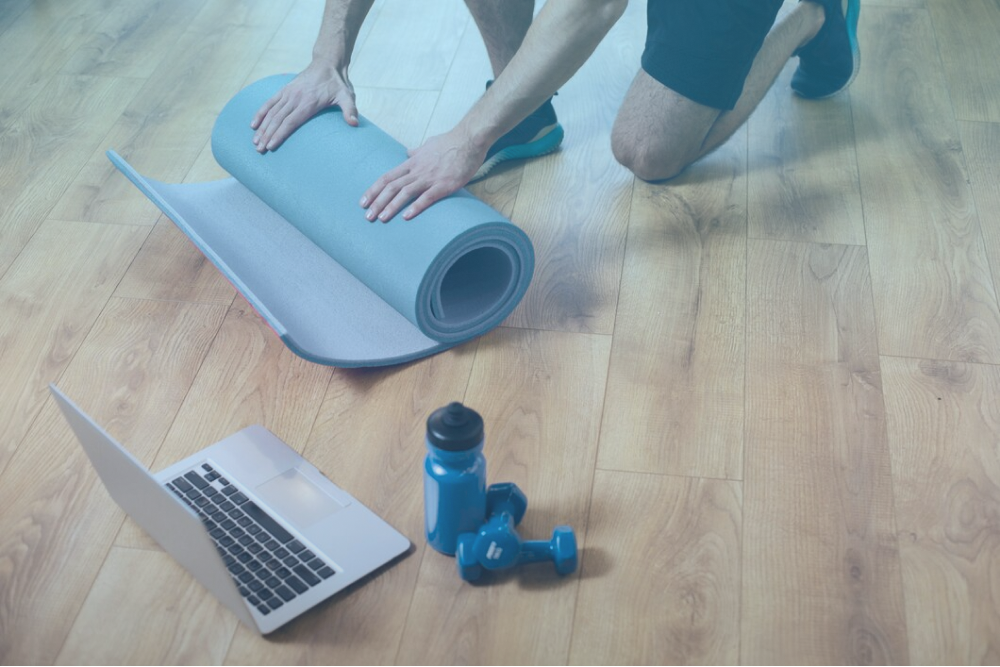 The recent COVID-19 crisis, dynamically rising healthcare costs, personnel shortage, and some other factors have unlocked the potential hidden behind human-judgment independent health assessment and treatment.
In times of a health crisis, where implementing computational technology, in particular telehealth solutions, has shown significant outcomes, most traditional healthcare approaches are undergoing great transformation, and conventional physical therapy and rehabilitation are not an exception.
The future of technology-assisted musculoskeletal rehabilitation
According to the WHO, musculoskeletal conditions are among the most common problems, affecting roughly 1.71 billion people worldwide.
The prominence of rehabilitation, speaking about musculoskeletal treatment, is attributed to its many goals, including restoring and maintaining physical function and mobility, as well as relieving associated pain.
In the last years, we've seen an intake of modern-day computer technology in conventional MSK rehabilitation. A trend worth mentioning is the increasing gamification of standard exercising programs, which accelerate patient engagement and motivation by providing real-time feedback and guidance on proper body movement. The innovation empowers clinicians by eliminating the need for continuous human supervision and assistance. It has the potential to improve patient adherence and outcomes, optimize resource-allocation, and streamline the accessibility of personalized exercising programs.
The first key component of these computational technologies is camera-based MSK assessment and analysis, which provides an objective biomechanical description of the executed movement in quality and quantity. Once processed, the recordings can provide detailed information on the repetition number, muscle activity, range, technique, the trajectory of the pressure center, and other biomechanical parameters.
The state of conventional musculoskeletal injury severity assessment
Musculoskeletal injuries are frequent in specializations involving jumping, running, throwing, heavy lifting – professional sports, military occupations, nursing, logistics, construction works, entertainment industries. These injuries may not always have fatal outcomes but can cause disabilities in performing motor activities.
Those individuals who suffer musculoskeletal injuries typically require a certain time period for reconstruction, during which their progress is monitored by utilizing specific tests, which are then assessed and evaluated. Those patients who have lower-limb impairments generally perform hop testing (one-leg hop, crossover hop), negative pivot-shift, syndesmosis tests, squeeze tests, external rotation, and others.
Why use artificial intelligence?
As you can see, there are many proven musculoskeletal health assessment methods.
Why introduce innovative techniques to benefit MSK rehabilitation?
Speaking about trauma imaging, diagnosis misinterpretation can cause an increase in morbidity and mortality. Without resorting to much deeper analysis, diagnosis misinterpretation or delay is causing treatment delay, inadequate care, unrecognized conditions, prolonged pain, unjustified time and cost, and distrust.
Studies indicate incoherent assessment being among the main contributors towards diagnosis unconformity. That's because preliminary assessment is performed by registrars, not consultants who have required expertise in interpreting and correlating findings clinically.
Where technology meets therapy: from assessment to treatment
MSK-related injuries are among the top causes for self-referred, unscheduled visits to the emergency department. Such visits typically entail substantial expenses for diagnostics (radiography imaging, computed tomography, magnetic resonance imaging, dedicated ultrasonographic evaluation) along with treatment costs.
MSK imaging has achieved remarkable strikes, in particular in the past decades, with the dynamic evolvement of cutting-edge computer technology – artificial intelligence, computer vision, machine learning, deep learning. The growth in adoption is due to three key reasons: high-quality annotated data access, rapid innovations associated with artificial intelligence, as well as the massive leap in the computational power through GPU.
Introducing technology to transform MSK injury recovery techniques
Personalized protocols
AI-enabled technology can streamline the development of better targeted exercises for fast MSK rehabilitation by focusing on individual patient needs.
AI algorithms can analyze the patient's health specifics, physiological responses, and current recovery progress. This way, physical therapists can curate customized programs, dynamically adjusting prescribed treatment.
Predictive analytics
AI-driven technology is at the forefront of modern-day, advanced physiotherapy for accelerated MSK healing by providing data-driven approaches to recovery.
ML models can utilize voluminous amounts of aggregated health information to predict potential outcomes. This way, physical therapists can anticipate potential complications and introduce preemptive improvements.
Remote rehabilitation
Musculoskeletal conditions are commonly quite challenging to overcome, but with computational technology, we can introduce accelerated rehabilitation protocols.
By harnessing AI capabilities, the patients can perform prescribed exercises under constant virtual supervision. These systems can ensure the patients are maintaining correct posture, provide recommendations, and track recovery progress.
Gamified rehabilitation
In addition, computational technology is poised to reshape the landscape of musculoskeletal injury recovery, enabling gamification to facilitate better adherence and motivation.
AI capabilities can be also leveraged to implement interactive environments for greater patient engagement. Such systems can encourage specific exercises, promoting adherence and motivation.
Real-time feedback and guidance
AI adoption, in particular pose detection, is transforming traditional rehabilitation techniques for MSK injuries by providing real-time feedback and guidance.
By using complex algorithms (CV, ML, and DL), AI solutions can analyze patient movements during exercising, which enables immediate correction and ensures positive outcomes.
Wearable device technology integration
AI integration, in particular pose estimation and analysis, is providing faster recovery methods for MSK injuries sensibly minimizing potential downtime.
AI solutions can process data streams from connected wearable devices (smart watches and bands, and more) to monitor activity levels, physiological responses, and biomechanics to fine-tune the program in real-time.
Imaging analysis
Advanced algorithms can support imaging analysis to complement often inaccurate traditional methods, helping clinicians better assess the extent of the MSK injury and monitor the further treatment progress.
Pain management
Trained algorithms can facilitate pain management by analyzing patient-reported data, medication responses, and other critical indicators, helping professionals tailor programs that optimize medication types and dosages to manage pain efficiently without overmedication.
Comparing opponent MSK injury recovery strategies
| | | |
| --- | --- | --- |
| | Technology-assisted rehabilitation | Conventional rehabilitation |
| Precision | Provides accurate, objective assessment | Relies on subjective assessment |
| Consistency | Is free from variability and bias, offers consistent, objective assessment | Is subject to variability and bias |
| Accessibility | Enables completely remote monitoring | Requires constant physical presence |
| Customization | Customization is fully automated, which enables adaptive adjustment | Customization is entirely manual and based on periodic health assessment |
| Real-time feedback | Immediate feedback ensuring correct body posture | Limited feedback dependent on reception hours |
| Data-driven adjustments | Automatic adjustment through continuous data processing | Manual adjustment through intermittent data assessment and judgment |
| Patient monitoring | Holistic monitoring of movements | Limited observation dependent on scheduled sessions |
| Patient engagement | Enhanced adherence and motivation through gamification and continuous progress tracking | Intrinsic engagement |
| Risk prevention | Immediately identifies and corrects improper movements | Relies on professional vigilance during sessions |
| Resource allocation | Efficiently optimizes resource allocation by handling more patients | Requires significant resource allocation and effort for guidance |
The limitations of traditional MSK therapy
When talking musculoskeletal injury recovery time, physical therapy, if approached traditionally manually, appears inefficient, increasing time and cost, decreasing adherence, and, accordingly, prolonging treatment. Physical therapists cannot scale to support each patient, leaving treatment to be constantly supervised.
Quite often, musculoskeletal injury recovery time is one of the main issues for individuals undergoing therapy. Physical therapists typically prescribe standard programs, leaving patients without assistance during sessions, which means the outcomes of the prescribed treatment are unpredictable.
The benefits of introducing MSK telehealth
Implementing cutting-edge technology in MSK rehabilitation, in particular artificial intelligence, might enable healthcare professionals to create personalized programs to meet each patient's unique needs and capabilities. Advanced algorithms identify optimal exercise regimens and modify those according to the patient's progress.
Enhanced recovery programs for MSK patients might improve assessment precision, consistency, accessibility, real-time feedback, data-driven adjustments, and customization to enhance patient outcomes and satisfaction. Trained algorithms eliminate existing geographical barriers, reduce time and cost, increase efficacy, and ensure faster recovery.
How we can help
Abto Software delivers products instantly empowering healthcare providers to provide value-added services. Our engineers harness innovation – artificial intelligence, computer vision, and other cutting-edge techniques – to benefit both strategic healthcare leaders and patients.
The number of people who suffer MSK conditions is growing as the population ages and our lifestyles change. So why not discover new opportunities to meet growing demand?
Our projects:
Our services: