Managed IT services 101: Types, benefits & challenges
Posted Apr 19, 2023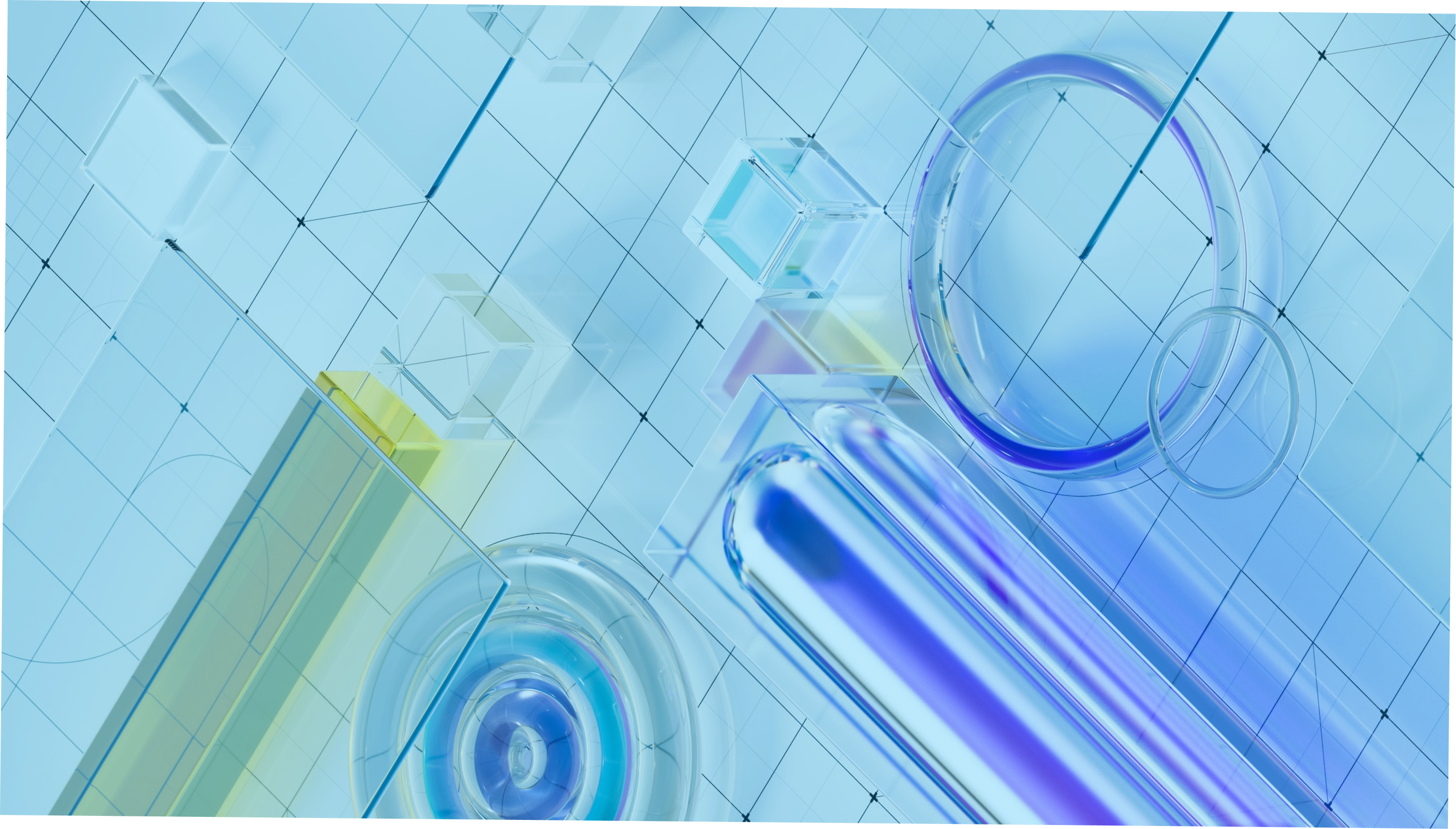 Every organization must implement computational technology to operate, no matter the scale and industry. But with dynamically evolving digital innovation, steadily rising end-consumer needs, and omnipresent cybersecurity threats, some companies may not have the required resources to manage their ecosystems.
On-demand managed IT services have become increasingly popular, providing undeniable business advantage. Completely managed IT services reduce time and cost, increase performance, improve security, and help forward-thinking leaders focus more on their business goals.
There are several factors that drive the demand for IT managed services:
The pressure to adopt computational technology
The need to meet regulatory compliance
The lack of expertise to manage complex ecosystems
The risk of cyberthreats
In this detailed article, you will find everything you need to know about IT managed services.
What is an MSP?
Managed services providers (MSPs) are organizations that provide ongoing support at a predictable budget.
In the early days, an MSP was delivering infrastructure maintenance, networking, applications, and security. But presently, an MSP may handle other needs – business consulting, product discovery and development, asset and accounting management, vendor management, and more.
But how does that differ from outsourced services?
Managed services are the ongoing partnership, where the contracted provider takes over business operation. Outsourced services, on the other hand, are the short-term cooperation, where the third-party provider handles only specific tasks, for example software development, quality assurance, or support.
The types of MSPs
All MSPs can be broken down into three main categories: Lower-, mid-, high-level managed services providers. These types are defined by the extent of the services they provide to clients.
Lower-level MSPs
Lower-level MSPs manage client's IT services and provide technical support without influencing IT planning. These organizations take over software updates, hardware installation, and troubleshooting.
Mid-level MSPs
Mid-level MSPs cover a wide range of managed IT services, besides on-demand IT support and maintenance. Their services typically include network deployment and maintenance, cloud computing, cybersecurity services, and sometimes help desk.
High-level MSPs
High-level, full-cycle managed IT service providers cover the full spectrum, from consulting to maintenance. Their services commonly comprise the services lower-level and mid-level MSPs might ensure, along with business consulting, product design and development, managed hosting, managed networks, and other.
The types of services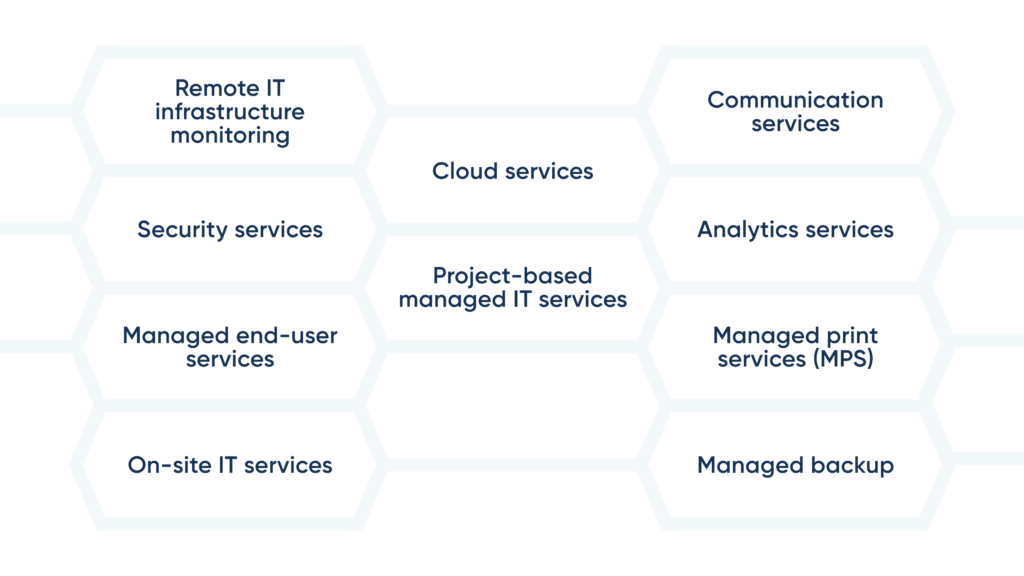 Business consulting
Business consulting involves providing specialized knowledge and experience to achieve business objectives. This includes problem definition, issue prioritization, market analysis, strategy and roadmap development, technology selection, projects planning, and other related services.
Product design and development
Product design and development involves providing industry-specific expertise to deliver on-demand products. This includes requirement definition, prototype design, coding, testing, product launch, and maintenance.
Proactive support
Proactive support means assisting in-house employees who experience technical issues with their IT systems.
The service might comprise:
User training and education
Remote assistance and support
System diagnosis and migration
Technical problem-solving and troubleshooting
Software and hardware maintenance
Software and hardware maintenance means ensuring that both software and hardware systems are efficient.
The service might encompass:
Software patching and updates
Hardware maintenance and repair
System backups
Security updates
Performance optimization
Recovery planning and testing
Security management
Do you take measures to protect your internal infrastructure system, networks, applications, and employees? For example, from malware, MITM, DDoS, SQL injections, social engineering, password attacks, insider threats, and phishing?
A managed services provider can ensure your systems are protected by accelerating security management, which typically means implementing threat-prevention solutions (antimalware solutions, browser security, mobile device management, mobile threat defense, endpoint detection and response, and more).
Data backups and recovery
Are you putting measures to protect and restore critical information in case of unexpected system failure? Neglecting risks might cause data loss, deteriorated productivity, reputational and financial damages, and more.
A managed service provider can ensure your information is protected by providing data backups and recovery, which comprises business impact analysis (BIA), recovery time objective (RTO), thorough testing and validation, redundancy and failover mechanisms, and more.
Why consider managed delivery
Let's suppose you have business needs, which require technical expertise, for example software development. In order to cover these needs, you'd have to handle candidate recruitment, onboarding, training, and other resource-intense processes, which can be handled more efficiently by approaching outsource providers.
But say you have to bring your entire IT ecosystem on track, but do not have the resources to take over this. How do you handle infrastructure maintenance, networking, applications, and other critical processes?
The answer – by contracting an MSP to cover your needs from A to Z.
By hiring a trusted managed IT services provider, you can be sure that your IT system is working as expected without involving additional workforce to cover key processes and risking reputational and financial damage.
To make the decision, ask yourself:
Are your IT systems operating efficiently and being constantly monitored?
Is your IT ecosystem protected from potential threats?
Are your employees happy with their IT experience?
Are your customers satisfied with the provided services?
If not, consider contacting Abto Software to cover:
Business consulting
Product design and development
Help desk
User management
Technical support
Software and hardware maintenance
Security management
Data backups and recovery
A custom data warehouse for business process automation
Our company has entered the cooperation to optimize data storage by delivering a reliable data warehouse. The client was struggling with inefficient manual processes, which caused considerable risks.
The cooperation has brought visible outcomes, which transformed the partnerships into managed IT services. We have not only smoothly separated sensitive information and implemented a cloud-based data warehouse, but continue to provide professional managed IT services, including support and maintenance.
The range of services:
CTO as a Service
Custom healthcare software development
Equipment monitoring and maintenance
Server monitoring and management
Cloud migration
Network monitoring
Database optimization
Data protection
Managed IT services' benefits
Reduced time and cost
By contracting an MSP, your organization can minimize potential problems, including downtime and crashes, simultaneously accelerate workflow productivity, security, compliance, employee and customer satisfaction, and, accordingly, drive revenue.
On-demand expertise
By involving a full-cycle managed IT service provider, your company can access on-demand expertise no matter your objectives and challenges.
Improved scalability
An MSP can help your organization scale required IT resources in accordance to changing business needs.
Enhanced security
An MSP can assist your company with regular IT assessment and implement efficient improvements to protect your infrastructure, networks, applications, and people.
Managed IT services' challenges
Hidden costs
When contracting an MSP, always remember there are hidden costs, which might arise during the cooperation. At the very beginning, carefully review your agreement and discuss any services that might potentially require additional investment.
Insufficient expertise
When involving a full-cycle managed IT services provider, always prioritize market knowledge and experience. At the early outset, thoughtfully examine your partner's former projects and make sure that the organization can provide required expertise.
Low quality
Managed providers should provide efficient communication, accountability, responsiveness, and transparency. When choosing a vendor, ensure they have the necessary capabilities to cover your needs.
Cybersecurity risks
Managed providers might access sensitive data, which makes that data a target for hackers and cybercriminals. When selecting a partner, ensure they have proper security protocols in place.
How we can help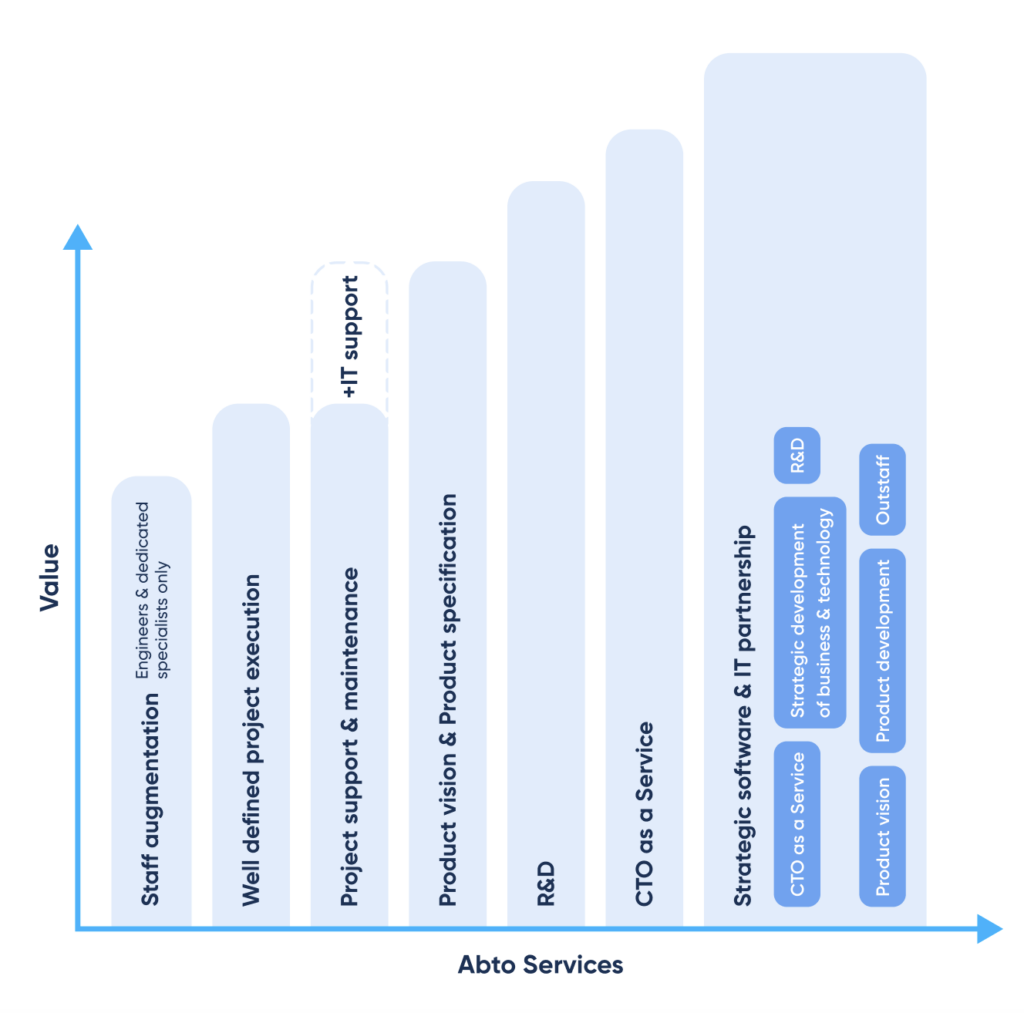 With over 16 years of experience, we provide managed services to businesses no matter the scale and industry. By leveraging domain-specific knowledge and experience, we cover every stage from primary business analysis to prototyping, product design and development, and ongoing technical assistance.
To provide even greater business outcomes, we implement artificial intelligence, computer vision, and other advanced techniques.
We provide:
In particular:
Business consulting
Product design and development
Project management
Ongoing support and maintenance