How GIS can benefit from AI
Posted Aug 30, 2022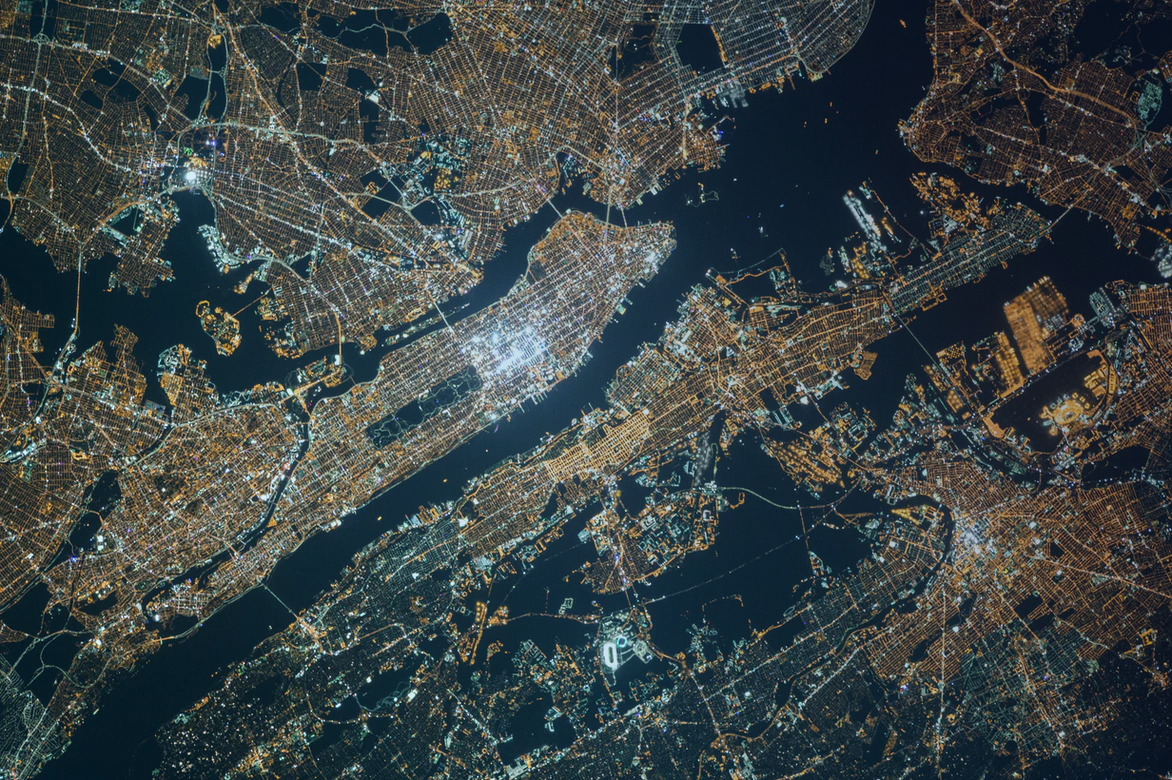 Geographic Information Systems (GIS) are complex computer systems, which help capture, collect, store, check, process, analyze, and manage geographical data (for example, vector data, raster data, grid data, and other). Such software displays many different types of information, including streets, buildings, vegetation, and more. Hundred thousand of organizations all around the world use GIS to create detailed maps, share information, identify problems, monitor changes, manage and respond to emerging events, and better understand trends. Some applications of such complex software also include epidemic control, climate forecasting, the assessment of renewable energy potential, logistics management, and more commonplace applications, including mobility (Uber, Lyft, Bolt, FlightRadar) and delivery (Glovo Delivery, Uber Food, Bolt Food), as well as military.
Over the past decade, with digitalization actively entering every industry, geographic information systems (GIS) have been significantly and positively influenced by some advanced technologies such as artificial intelligence. Looking back at the recent years, advanced GIS with implemented artificial intelligence has become crucial in geoscience research.
Artificial intelligence in GIS has various application scenarios, which include:
Data cleansing
Image interpretation
Semantic classification and segmentation
Digital mapping
and more!
Some technologies applied include:
Handwritten text recognition (HTR)
Optical character recognition (OCR)
Computer vision
Machine and deep learning
Face recognition
Speech recognition
Virtual reality
Artificial creativity
Applying GIS: Demand, forecasts, and research
In the last years, we observed a rapidly increasing interest and demand for geographic information systems. Such popularity is related to the growing availability of valuable spatial data and the use of cloud technology. Another great influential factor is the growing demand for custom enterprise geographic information systems. Relying on the above listed factors, experts predict the industry to generate $24,607.7 million in 2030.
GIS tools are a powerful means of analyzing and understanding humanitarian and environmental problems. With various reliable resources being easily accessible today, fast and efficient analytics of the gathered data, and products that help share findings, more researchers are using remote sensing and other professional tools. An example of the practical application of modern GIS software is the active implementation of nanosatellites, utilized to gather information through so-called radio occultation, a technique for measuring temperature, etc. For instance, in 2010, the researchers at the University of Southern California built and launched nanosatellites, including CAERUS, which was a component of the 2010 MAYFLOWER NASA satellite.
Common applications of GIS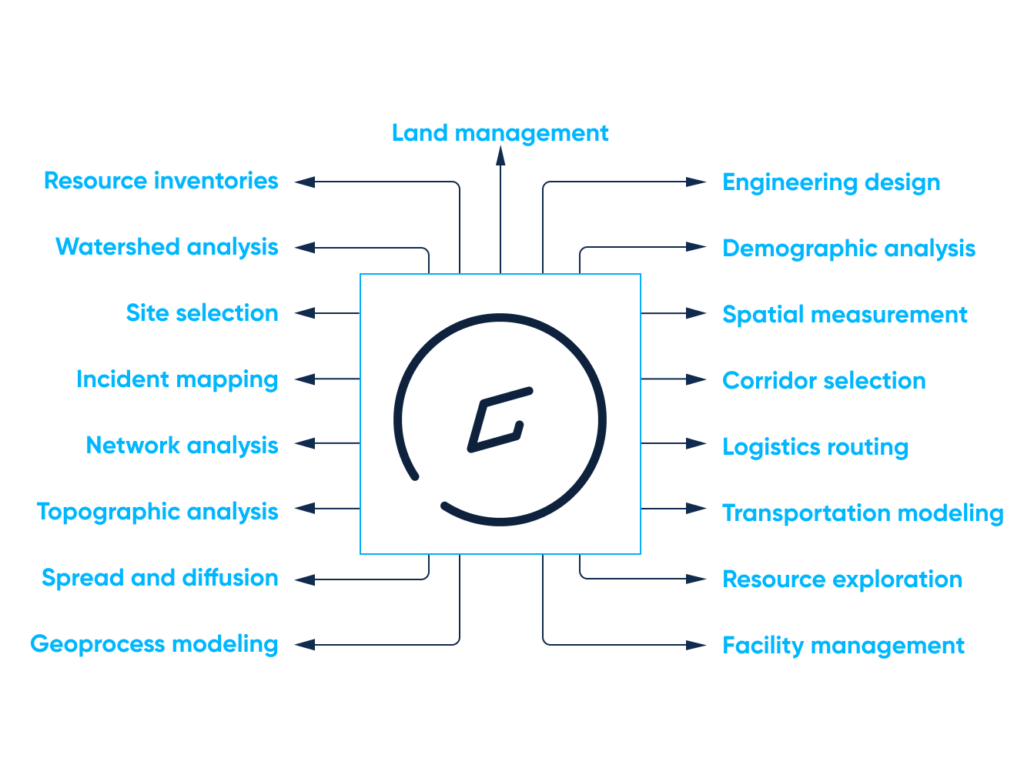 How GIS is being used across businesses, according to G2. By Abto Software
Urban planning
With modern GIS tools, urban architects are able to think through every single detail of their design projects. Advanced software provides accurate oversight over urban sprawl, land use, affordability and transport issues for thought-out planning, extension, and development.
Public transport
By implementing GIS solutions, local authorities and private transport operators can improve public services. Today's software allows to efficiently analyze city traffic, plan routes, notify users about delays or breakdowns, and optimize road construction.
Environment protection
An important application of geoinformation tools is the in-depth analysis of the human influence on nature. Gathered data might include relevant information on deforestation, landscape and climate change, and help determine the actions needed to mitigate the damage.
Resource management
Another thing to mention, geoinformation tools are also used today to monitor and control natural resources. The regularly collected data includes information about the most loaded mining sites, the condition of sites, water distribution, and more.
Using GIS and AI for smart urban development
When considering urban development, it is extremely important to design technological solutions that help construction companies use the available resources more efficiently and improve information management. Unreasoned planning and construction provide for unsustainable urbanization and disfigured public services.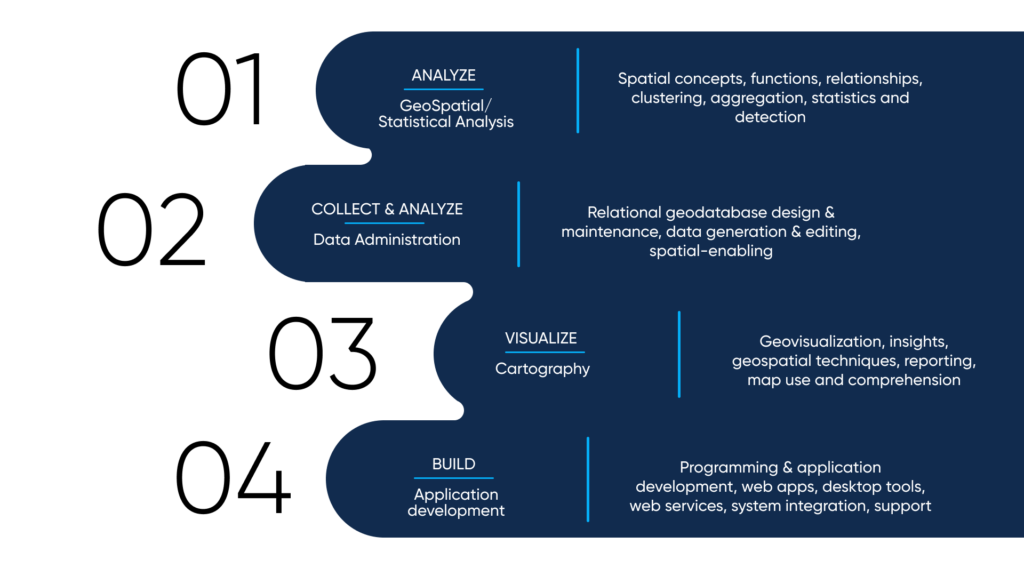 How GIS data can be used for urban development. By Abto Software
Smart, thoughtful urban development is essential for improving:
City traffic
Public services
Environmental protection
Domestic and foreign tourism
There are many efficient GIS solutions already increasing economic growth and facilitating affordable services. But it's worth noting that the implemented solutions can't process the constantly increasing volumes of the information gathered.
Integrated into GIS software, artificial intelligence can change the game providing valuable real-time insights. Urban monitoring and management, predictive modeling, as well as simplified, insight-driven decision-making are just some benefits of introducing artificial intelligence to GIS.
Exploring GIS – most popular mobile applications
Mapit
MapIt is an Android GIS application allowing users to design survey forms, organize data and use GPS tracking. The app's main advantages include flexibility, personalized settings and various useful features, providing great business benefits to companies in agriculture and forestry, road construction, land surveying, and others.
Some applications of the GIS app:
Environmental surveys
Woodland surveys
Road construction
Land surveys
Forest planning
Site planning
Mappt
Mappt is an Android GIS solution allowing users to create, edit, store and share location-based information. The app's noteworthy advantages include integration with desktop GIS solutions and a user-friendly interface, which helps master the handy application in minutes.
Some applications of the GIS app:
Environmental management
Vegetation management
Government planning
Land surveys
Forest planning
Field mapping
Incident reporting
Utility mapping
SW Maps
SW Maps is a completely free-to-use mapping application for gathering and sharing geographical information. The convenient mobile solution allows users to record geographical objects and even attach photographs.
The app can be used to:
Draw features on the online map
Draw points, lines, polygons
Label features
Share and export data in MZK
Locus GIS
Locus GIS is a professional application for convenient offline fieldwork with gathered geographical information. The solution allows to collect, view and edit geospatial data above various online, offline and also WMS maps.
The app can be utilized to:
Create projects
Save points
Create lines and polygons by using motion recording
Share and export data in SHP
The future of GIS: Main trends to be aware of
Wider applicability
Location-based services, in particular mobile solutions for smartphones and tablets, are being used across various industries, which include disaster management, mining, construction, urban planning, public transport. One great, notable example is the active utilization of the mentioned services in building condition assessment.
Experts predict that the growing demand for modern GIS systems will notably expand their application scope. Some future application areas of advanced GIS tools might include efficient city architecture planning, community development, and streamlined indoor mapping for improved fire safety, and more.
Real-time data
Although spatiotemporal real-time data is generated almost everywhere and its many applications in business are widespread and evolving, the ability to seamlessly, continuously interact with it is a recent phenomenon. This innovation is an important driver of change in areas like geography, cartography, mapping, and related geospatial fields.
Real-time data and the convenient opportunity to interact with it significantly changes the way in which geographical information is currently being collected, mapped, modeled and analyzed in science and society. This trend remains today the main underlying driver of geographic research initiatives and the wide utilization of mobile geospatial applications in government, public services, and business.
Big Data
The ability to access crazy huge data arrays that provide valuable insight into environment, natural resources, and the current state of development of certain world regions, has changed the way organizations function. Today, both small startups and enterprises can access geographical observations and images from spacecraft and change the way they interact with available information and configure their workflows.
Geospatial AI
GIS solutions are a powerful technology with vast data sets and wide potential applications for AI technology. GIS software together with AI capabilities might produce sharp analytics and data-driven business approaches.
For instance, geospatial AI can be used to seamlessly collect real-time feedback about locations and conditions. Such information might include insightful data about current traffic details, popular routes, transport delays, and more geospatial information, which can be used to improve public life.
The benefits of utilizing artificial intelligence in GIS
Off-the-shelf solutions are actively being used to manage geospatial information for many different purposes. But what if those mobile applications would provide additional functionality by leveraging artificial intelligence?
Let's have a look at the advantages AI might provide if implemented in GIS:
Data cleansing
When multiple information sources and types (vector and raster files, drawings, images, web files, and more) are combined, the possibility of duplication or omission of the gathered information increases significantly. Geodata cleaning means removing incorrect, corrupted, improperly formatted, duplicated or incomplete data to avoid possible discrepancies, which affect GIS software.
Unnoticed discrepancies keep researchers from managing geographical data and conducting scientific studies. Geodata cleaning helps remove duplicate records, fill in missing values, convert data into the right type, standardize information, and design 100% reliable GIS tools.
Remote sensing
Remote sensing of objects from satellites or aircraft is one of the key elements of accurate image interpretation. By implementing remote sensing, engineers detect and monitor the important physical characteristics of the desired area.
Remote sensing has several useful applications:
Mapping large forest fires for more efficient interaction
Tracking clouds for accurate weather forecasting
Monitoring cities, towns, forests, or farmland for the better understanding of trends
Discovering huge mountain ranges, deep canyons, and other geographical phenomena
By implementing machine learning together with computer vision, we can get more out of remote sensing. Named technologies can improve image interpretation, information extraction, pattern recognition, classification, segmentation, and more.
Image processing using the named technologies is carried out in four stages:
Data preparation
Feature extraction (shape, size, color, shadow, texture, pattern, association, site)
Machine learning model training
Data analysis
Semantic segmentation and classification
Image segmentation and classification are other important components of geographic information systems. These facilitate geospatial observation, in particular infrastructure planning, network extraction, land cover, and more.
Deep learning applied with computer vision can help:
Examine pixels
Group pixels into segments by similar spectral features
Group segments into objects by spectral and spatial features
Group objects into classes
Digital mapping
Another striking deep learning GIS example to mention is creating digital maps by extracting road networks. This is especially important for low-income, developing regions that lack digital maps and are working towards improving infrastructure and their public services.
This useful deep learning GIS application can help create maps containing every single road of the desired area. Developed maps can be then used to create thought-out routes and obtain updated information about local public transport, and more.
How Abto can help
Designing reliable GIS solutions does require thorough understanding of involved data models and technology. Speaking about collecting, migrating, organizing and updating gathered geospatial information, Abto Software has expertise in streamlining this process and ensuring data safety.
We deliver GIS applications for retail & distribution, logistics, transportation, governmental agencies and other. Abto Software's engineers cover data capturing and conversion, data processing, database design, GIS services and modeling, as well as consulting.
Our expertise:
Computer Vision (image and video recognition for more accurate estimation)
Machine Learning (insight extraction from voluminous, unstructured data)
Natural Language Processing (data analysis for better insight uncovering)
Blockchain (capability expansion by introducing currency exchange, smart contacts, and more)
Data Capture & Extraction (document processing for reduced human error)
Predictive Analytics (custom models for efficient pricing strategies, churn prediction, fraud detection)
Our services
Mobile app development (native and cross-platform solutions)
Software modernization & migration
Software and device integration
Data warehousing
Our GIS technology stack
Spatial databases:
PostgreSQL (with database PostGIS extension)
MSSQL (with spatial types support)
Tile38
Maps and location services:
OpenStreetMap
Google Maps
Mapbox
Client libraries for displaying and interacting with maps:
Tile servers:
Tools for editing/viewing maps:
Engage professional software developers from Abto to create your custom GIS solution!