Cloud Computing solutions. Arguments for and against
Posted Jun 30, 2016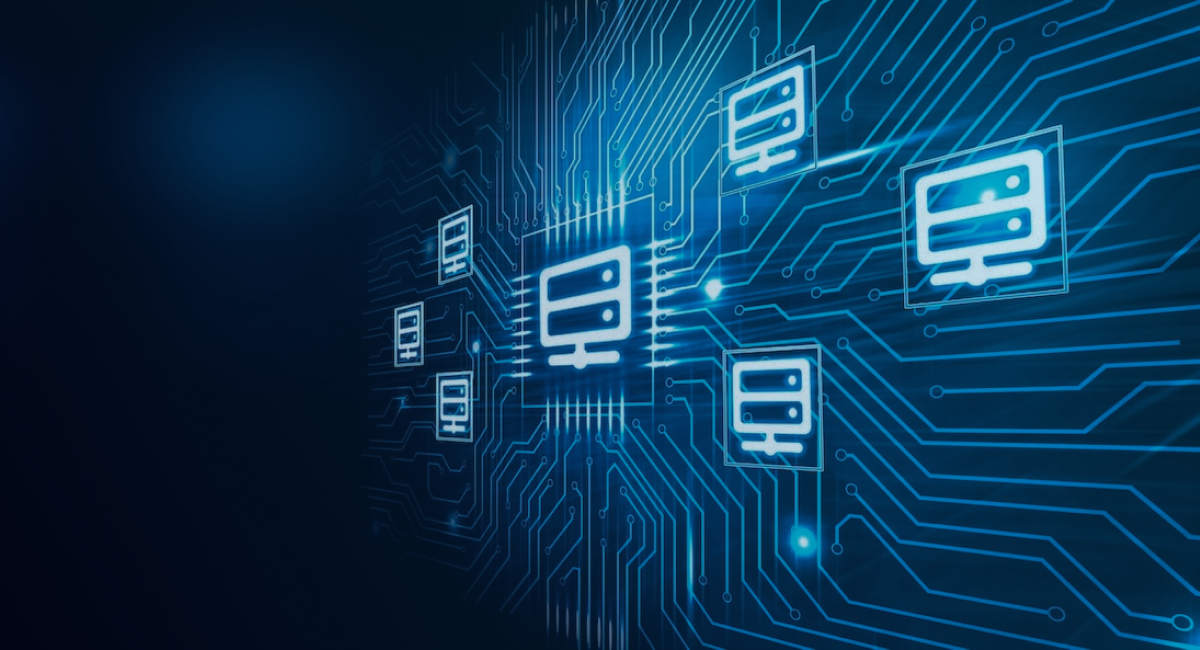 What is cloud computing?
Cloud computing has become a buzzword in the last decade, even though most consumers don't get what that actually is.
From robust, ready-to-utilize applications to secure data storage, networking and processing power, through to artificial intelligence, including natural language processing, cloud solutions cover different business needs. Almost every computing service, which doesn't require hardware, is being delivered through the Internet.
But what are the arguments for and against cloud computing? Should you use it?
What is cloud computing?
Cloud computing is the on-demand availability of resources that doesn't involve direct active management. Thanks to cloud computing, you can utilize technology (Infrastructure as a Service, Platform as a Service, Software as a Service), but must not own, operate and personally maintain physical datacenters and servers.
The main three types of deployments:
Public clouds are owned and operated by third-party service providers and are the most common "type". Striking examples are AWS, Microsoft Azure, Google Cloud, and some other platforms, which guarantee numerous advantages such as cost efficiency, scalability, reliability, and no extra maintenance.
Private clouds are platforms being owned, operated, utilized and maintained by one single organization. Commonly, these are being mostly utilized by mature international organizations or governments because of low risks.
Hybrid clouds combine both public and private services and provide the optimal computational environment. Usually, enterprises turn to hybrid clouds because of storage capacity, automatic updates and integrations, data security, back-ups and restored data, as well as collaboration.
By using cloud solutions, market-driven organizations can rent almost anything from applications to storage. This means, strategic-thinking companies can utilize the services they need without owning and maintaining computational infrastructure, which is quite resource-intense.
Today, enterprises, no matter the industry, type and even size, are using cloud solutions for various use cases. These include data backup, disaster recovery, software development, quality assurance, data-driven analytics, and more.
Main trends and forecasts
Rapidly evolving advanced technology is making cloud computing the centerpiece of daily digital experiences. As to Gartner's data, the global market revenue, if we're talking about cloud computing, is expected to reach 474 billion US Dolar in 2022.
The advances of modern cloud computing are forcing market-driven enterprises to implement novel strategies. As to Oreilly's research, more and more companies are adopting cloud technology for their business operations – roughly about 90% of surveyed organizations were using cloud-based solutions in 2021, and we're pretty sure the trend isn't fading.
Turning to Oreilly's statistics, most respondents are using:
Amazon Web Services (62%)
Microsoft Azure (48%)
Google Cloud (33%)
And the main industries going digital include highly regulated sectors such as:
Healthcare (19%)
Government (19%)
Finance & banking (15%)
Main benefits of the cloud
Cloud technology provides for increased productivity (access to ready-to-use applications), file synchronization, automatic backups, disaster recovery, simultaneous interaction work options, agility, compatibility, and more. But there's even more to it.
Scalability
Information & technology resources can be easily increased and decreased as needed to meet changing needs. Storage capacity, processing power, and networking can be easily scaled using existing cloud infrastructure. What's more, necessary adjustments can be done quickly and easily, most typically with almost no disruption. When scaling on-premises infrastructure, the process could take several weeks or months, and require tremendous expenses.
Accessibility
With connection to Internet, you can easily access, review, change, and share your data almost everywhere. And having the opportunity to access your data in real-time increases functionality and helps foster innovation.
Performance
The performance of your cloud-based solution doesn't depend on the increasing volumes of information. Cloud-driven technology provides stable, on-demand performance for changing business requirements.
Affordability
The consumers don't need secured servers, computational infrastructure, and expensive, licensed software. They can simply utilize available resources and save considerable investment on all of those.
Main downsides of the cloud
While leveraging cloud computing has undoubtedly significant benefits, it does also come with downsides. Cloud environments are often quite vulnerable to various cyber threats, and that's not all.
Server downtime and potential slow downs
No provider can guarantee you won't experience some server downtime, which means you won't access data. To adopt cloud-based solutions, you must be able to deal with unexpected, prolonged periods of inconvenient service outages.
Limited control and flexibility
Cloud services are owned by third-party service providers, and this usually means little control and flexibility. When using cloud-based solutions, you must be prepared to have complete control over applications and data, but have little control over the backend infrastructure.
Vendor lock-in
When migrating from platform to platform, your company might face some challenges due to various reasons. Major differences between environments might cause support issues, configuration complications and even additional investment.
Security risks
Although third-party service providers usually implement the necessary security standards and certifications, you should be aware of the many serious security risks, which arise when you are utilizing cloud environments. Before adopting cloud-based services, you should make sure you follow best practices and have great control over data.
How we can help
Abto Software – Microsoft Gold Certified Partner – provides on-demand cloud software development services. By leveraging cloud computing along with artificial intelligence and its many subsets, we deploy and maintain public, private, and hybrid cloud environments.
We have extensive expertise to build custom-designed, robust, and secure IaaS, PaaS, and SaaS cloud products. What's more, we help our clients to migrate and optimize already implemented cloud environments to improve the speed and efficacy of software and minimize maintenance and operational costs.
We deliver:
Cloud development (front-end and back-end development, third-party integrations)
Cloud-Native development (serverless solutions for improved flexibility, efficiency, and security)
Enterprise platforms (ERP, CRM, SPC, BPM, and more)
Cloud architecture, migration, integration, and optimization
To provide:
Facilitated business scaling
Streamlined process efficiency
Improved time-to-market
Decreased server maintenance and operational costs
Contact us to leverage cloud computing and enjoy new opportunities!