The World's Largest Online Experts Consulting Services Website
Abto Software web development experts have participated in the design and implementation of the world's largest source of professionals online.
This online real-time expert question and answer website, localized for the UK, Germany, Spain and Japan, was created for an American customer, providing professional consulting services in various areas including medical, legal,automotive, veterinary, and tech support, or help with any other everyday issues.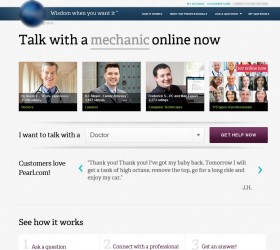 We are proud to say that the online consulting website, which the Abto Software specialists developed software for, fast, convenient, 24/7, anonymous, free of ads, received an A+ rating from the Better Business Bureau and obtained the TRUSTe Privacy Seal of Approval. In 2008 it also was rated as one of Quantcast's top 200 most visited websites on the Internet. Millions of satisfied customers mention "prompt, accurate, detailed answers" from "entirely professional and most helpful experts".
Abto Software actively participated in the development of the website which now allows users from 145 countries around the world to ask a question, create a user account, have a one-on-one online conversation with a verified trained professional depending on your need (lawyer, doctor, mechanic, veterinarian, accountant and other) in a time scale ranging from minutes to days. The experts on the site answer user-submitted questions for an agreed upon fee which is definitely much less than you pay for a verified professional and additionally avoid the hassle of an in-person visit. It's important to note that users only pay for answers they are satisfied with.
The Abto Software team is responsible for a number of website development stages:
Infrastructure development
International web sites SEO
New features development
Ongoing web sites support and maintenance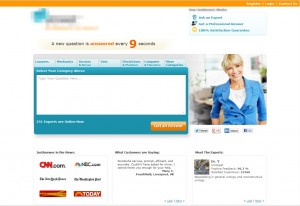 The online consulting website has from more than 150 categories and subcategories. To ensure the best quality of advice from their experts our customer verifies the credentials and expertise of professionals through a multi-step process, which includes:
1. Profile screen.
2. Subject matter test.
3. Verify credentials (e.g. license, certification, educational degree, or employment history).
4. Ongoing review.
5. Internal metrics.
6. Expert Quality Advisory Board which helps to set the credential requirements for Experts, review the subject matter tests, and provide feedback on answers from current Experts.