Robotic process automation solutions for business
Posted May 18, 2023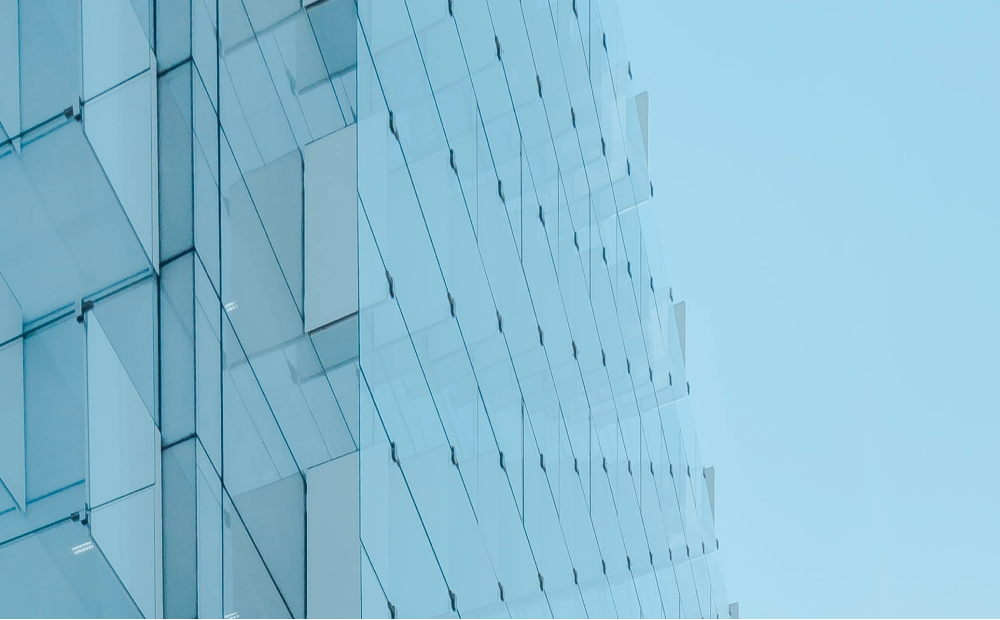 Robotic process automation (RPA) has been drawing much corporate attention within recent digital progress.
In situations in which the implementation and integration of BPMS, business process management systems, isn't necessary or feasible, robotic process automation (RPA) might serve as a transitional solution to bridge the gap between labor-intensive manual work and large-scale automation initiatives.
Market overview
The global robotic process automation market is projected to grow from nearly $14 billion to about $50 billion from 2023 to 2030, at a compound annual growth rate of impressive 20,3% in the forecast period.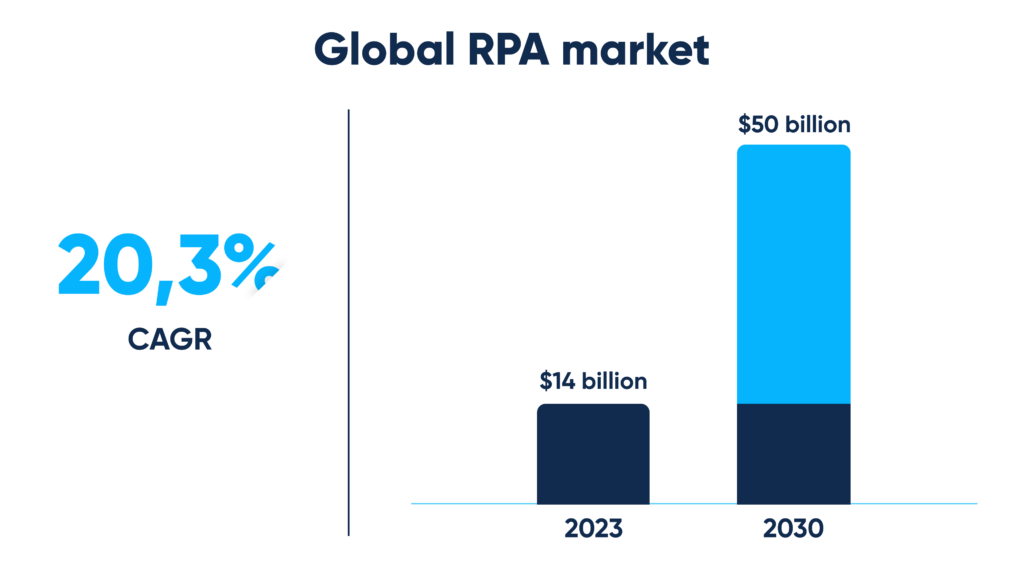 As stated by Deloitte in their global intelligent automation survey of 2022:
The self-assessment score rose from 4.41/10 in 2020 to 5.04/10 in 2022
74 percent of respondents are already actively implementing RPA software
Those organizations that are already adopting intelligent automation benefit from reduced costs, increased productivity, improved accuracy, and better customer experience
Those organizations that moved beyond piloting intelligent automation have already decreased costs by impressive 32 percent, up from 24 percent in 2020
Robotic process automation explained
By utilizing computational technology to mimic back-office activities, robotic process automation solutions accelerate resource-intense routine processes, for example, data management (entry and form processing), employee onboarding, work scheduling, inventory and replenishment support, sales management, and more. Deploying scripts, which emulate human operation, RPA systems autonomously complete various processes across multiple unrelated applications.
Robotic process automation solutions accurately handle rule-based activities, freeing up human resources, which enables strategic-thinking organizations across industries to prioritize more complex business processes. RPA tools enable decision-makers to streamline their digital transformation effort and drive better revenue from their day-to-day operations.
If based on level of cognitive capability required, RPA software is classified into three main types:
Attended RPA – the automation of tasks that require human intervention/assistance
Unattended RPA – the automation of tasks that do not require human intervention/assistance
Hybrid RPA – the automation can both be triggered by used or run completely automatically
If based on capabilities, RPA software can be also classified in the following way:
Functional class
Explanation
Examples
Data-related functions
1. Data transfer
2. File processing
3. Data analysis
1. Functions executing data transfer
2. Functions changing file formats and enabling data encryption/encoding
3. Functions enabling data analysis
1. Data caching, data encryption, file uploading
2. File conversion, file encryption/encoding
3. Speech-to-text processing, text digitization
Integration-related functions
1. Application operation
1. Functions operating other applications
1. Value changing in spreadsheets, credential management
Process-related functions
1. Cloud operation
2. Device operation
3. Event triggering
1. Functions operating cloud services
2. Functions imitating human use of different input devices
3. Functions initiating further activities
1. Social media posing management
2. Click, drag, expand, close
3. Change detection, image appearance triggering, hot key triggering
Breaking down RPA bots by tasks and areas, here are some of the most popular categories:
Information technology
Finance and accounting management, tax, legal
Customer services automation
Human resources
Inventory management
Supply chain
Marketing
Operations
Sales management
Shipping and distribution management
Software development
Robotic process automation solutions: how do they work?
Now that RPA programs have passed pilot stage, the attention has turned to optimizing the integral RPA lifecycle. Forward-thinking organizations are focused on capturing the promised business outcomes presented by RPA systems, which requires appropriate management and execution.
The typical RPA lifecycle is composed of the following stages:
Discovery phase – the identification the evaluation of processes best suitable for automation
Design stage – the crafting of a robust solution that aligns with industry-specific best practices and unique business requirements
Development stage – the creation of a reliable solution in a controlled environment
Deployment stage – the deployment of the RPA product to the production environment
Operation stage – operation, maintenance, and optimization of the RPA product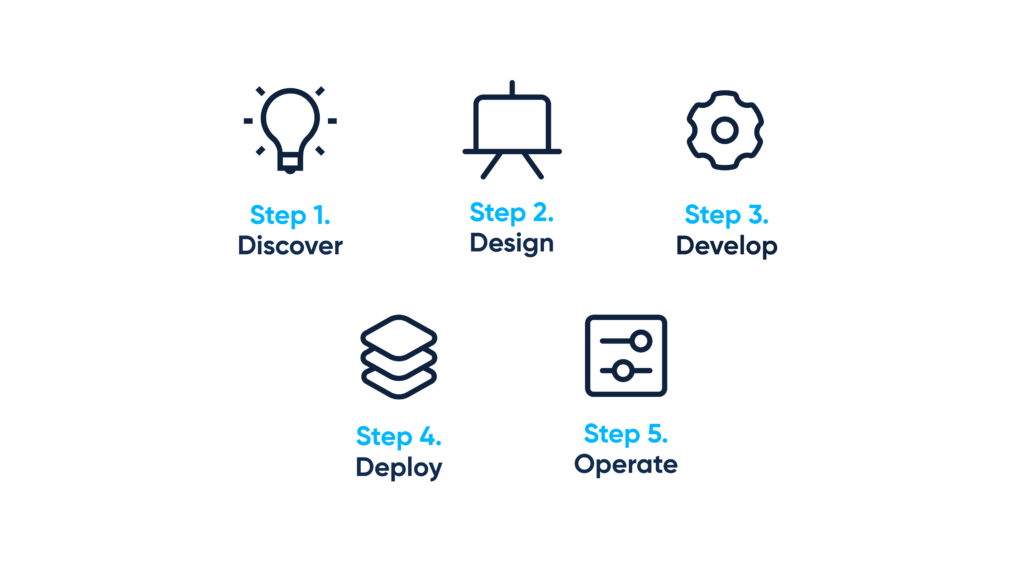 The RPA process discovery comprises analyzing the existing business processes to determine their suitability. This phase's main goal is to gain insights on how the existing internal processes are performed, their frequency, variations, dependencies, and potential automation opportunities.
Existing platforms offer numerous necessary tools and features to support each stage, and can be categorized as follows:
Development environment – the environment where engineers can design automation workflows, which encompasses visual interfaces with easy-to-use drag-and-drop capabilities for building automation processes
The orchestrator – a centralized management and control system where engineers can schedule, instantly monitor, and manage created bots, assign tasks, and track their performance; the orchestrator also provides a dashboard for managing automation processes
Runtime environment – the environment where robots are executing automation workflows and tasks, which provides necessary resources and infrastructure to efficiently run robots and might also support parallel execution, load balancing, error handling, and more
Workflow designer – a tool within the development environment helping engineers to design and create automation workflows by using drag-and-drop capabilities, which provides various actions that can be used to interact with applications, manipulate data, make decisions, and handle automation exceptions
Process recorder – a tool that captures the interactions with systems and applications and generates automation workflows, which records mouse clicks, keyboard inputs, and even screen interactions to create automation processes
Integration tools – different tools (connectors, APIs, or plugins), which offer integration capabilities 
Business application
RPA areas of use
Healthcare industry
In healthcare, medical specialists struggle with administrative operations, which require significant resources. By utilizing computational technology – RPA, chatbots, and others – , medical organizations might minimize overall workload to focus on high-quality, patient-first care.
RPA software can automate:
Patient registration
Appointment management
Insurance verification
Claim processing
Inventory management
Billing management
Retail industry
In retail, distribution companies struggle with day-to-day processes, including inventory and replenishment. With today's digital advances, distribution specialists can optimize order processing and other daily processes to improve customer satisfaction.
RPA tools might facilitate:
Inventory management and replenishment
Order processing and tracking
Price and sales monitoring
Return and refund processing
Finance & banking sector
Financial companies might struggle to identify fraudulent activity – money laundering, embezzlement, bribery. Resolving these and other common problems usually requires considerable resources.
RPA can be used to facilitate:
Account opening and closing
Loan processing and underwriting
Account reconciliation
Statement generation
Fraud detection and prevention
Compliance monitoring and reporting
Construction industry
Construction companies manage projects that involve multiple stakeholders, which creates various challenges. Handling tricky resource constraints, changing requirements, unexpected delays, and other potential burdens might require significant efforts, and that is when automating typically manual processes might help.
RPA provides multiple opportunities, which include:
Bid and contract management
Vendor management
Project tracking and reporting
Budget tracking and forecasting
Order processing
Invoice reconciliation
RPA integration success stories
Uber – global coordination
Uber had been looking for solutions to minimize additional hiring and normalize international operations. Robotic process automation was the perfect business approach, which ensured international operations remained synchronized and monitored.
The company utilizes RPA to automate:
Driver onboarding
Background checks
Invoice processing
Financial reconciliations
Customer support
Ticket routing
Xerox – from paper-based to digital
Xerox has suddenly recognized the necessity to optimize customer invoicing and eliminate potential damage. Robotic process automation was the ultimate life-saving solution, which transformed labor-intense workflows into digitized customer invoicing.
The company utilizes RPA to automate:
Data entry and validation
Metadata extraction
Invoice processing
Exception handling
Document classification and processing
Data integration
Spotify – expanding commitment to innovation and automation
In 2017, Spotify started its journey towards adopting RPA coding, IT governance, IT security, and development. After the initial success, the organization shifted focus to developing custom automations for their legal affairs, and finances.
Spotify is applying RPA to accelerate:
Content licensing
Rights management
Royalty calculations
Playlist curation
Heineken – fueling growth through hyperautomation
In 2018, Heineken worked with an RPA vendor to launch a project within their global shared services division. During the next years, the company has implemented 140 automations by using 60 robots across commerce, including sales and marketing, human resources, and finances.
Heineken is leveraging RPA to streamline:
Lead generation
Promotional campaigns
Employee onboarding
Leave management
Inventory management
Sales management
Order processing
Financial reporting
Main benefits of adopting RPA solutions
Less coding
Robotic process automation systems don't necessarily require engineers to configure – drag-and-drop features significantly simplify the onboarding of employees.
Sensible savings
Robotic process automation solutions reduce workload, enabling employees to prioritize important processes, which require human input, which significantly reduces time and cost.
Customer satisfaction
Working around the clock, RPA software can minimize waiting times and bring higher rates.
Employee satisfaction
By minimizing high-volume workload, RPA software improves productivity and overall employee satisfaction – feeling that your efforts bring value are key.
Preservation of existing systems
Robotic process automation systems don't cause any disruption of already underlying systems – these solutions are working on the presentation layer of the implemented applications.
Better accuracy and compliance
Robotic process automation systems ensure accuracy and compliance with acknowledged regulatory standards by eliminating human error.
The challenges of implementing RPA systems to note
Identifying the right processes
The first important thing to do is to correctly identify repetitive processes to automate without compromising on quality.
Integrating with existing systems
The next big step is to smoothly integrate the solution with already existing systems (ERP, CRM, and others), which might require some additional expertise.
Change management
Adopting RPA can bring big changes to an organization's operation, so it is crucial to manage these efficiently, which means training employees and communicating with stakeholders.
Data security and compliance
As RPA can access sensitive data, it's important to ensure the tools to implement are secure and compliant, which can be handled through measures such as access controls, data encryption, and user activity monitoring.
How we can help
Abto Software delivers enterprise-level RPA software for businesses across industries, no matter the domain. Our teams cover every single stage from discovery to integration and maintenance.
Robotic process automation solutions provide a positive effect on both business operation and productivity. They deliver measurable outcomes right away – reduced costs, increased accuracy and efficiency, and more – and continue adding value spreading across other processes.
Our services:
Our expertise: