Lviv IT Arena 2015, that was held on 2-4 October 2015, was the largest IT conference in Western Ukraine uniting over 1200 attendees from Ukraine and abroad. Modern stadium "Arena Lviv" built for UEFA Euro 2012 hosted this large IT event for the second time. Lviv IT Arena 2015 brought together more than 100 excellent speakers from 10 countries and well-known companies including Pebble, Viber, Yandex.
This must-visit IT event was designed specifically for developers, programmers, designers, project managers, investors, IT companies CEO's and startuppers. The conference covered three main issues: Product, Technology and Business. Conference participants had a unique possibility to learn about the latest trends in IT world and those who came from other cities to visit Lviv – one of the most promising Ukraine's IT hubs.
IT arena was a smart mix of interesting lectures, interactive workshops, discussions and entertaining activities. The event ended with a great after party and a concert of a popular Ukrainian band.
IT-domain is one of the fastest-growing industries in Ukraine and currently brings 3 % of the country's GDP. According to National Bank of Ukraine the export of IT-services permanently increases: 10 years ago it was 40 mln. USD and in 2014 reached 1.5 billion USD.
Lviv is one of the major IT centers in Ukraine with over 15 thousand IT specialists. City's IT sector is getting all necessary support from the local authorities. Every year talented and well-prepared IT-specialists graduate from Lviv universities. Among them Lviv Polytechnic National University and Ivan Franko National University that are recognized to be in the list of top Ukrainian universities.
Lviv IT sector is expected to expand in the years to come and some people even joke that very soon Lviv will become an IT capital of Ukraine!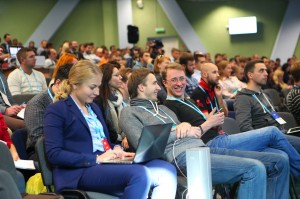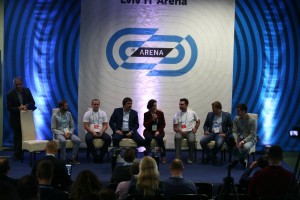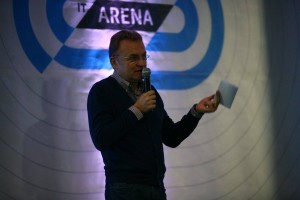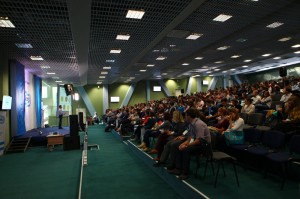 Photos from itarena.lviv.ua