Cyber Security & Cloud Congress Networking Party
Posted Feb 22, 2023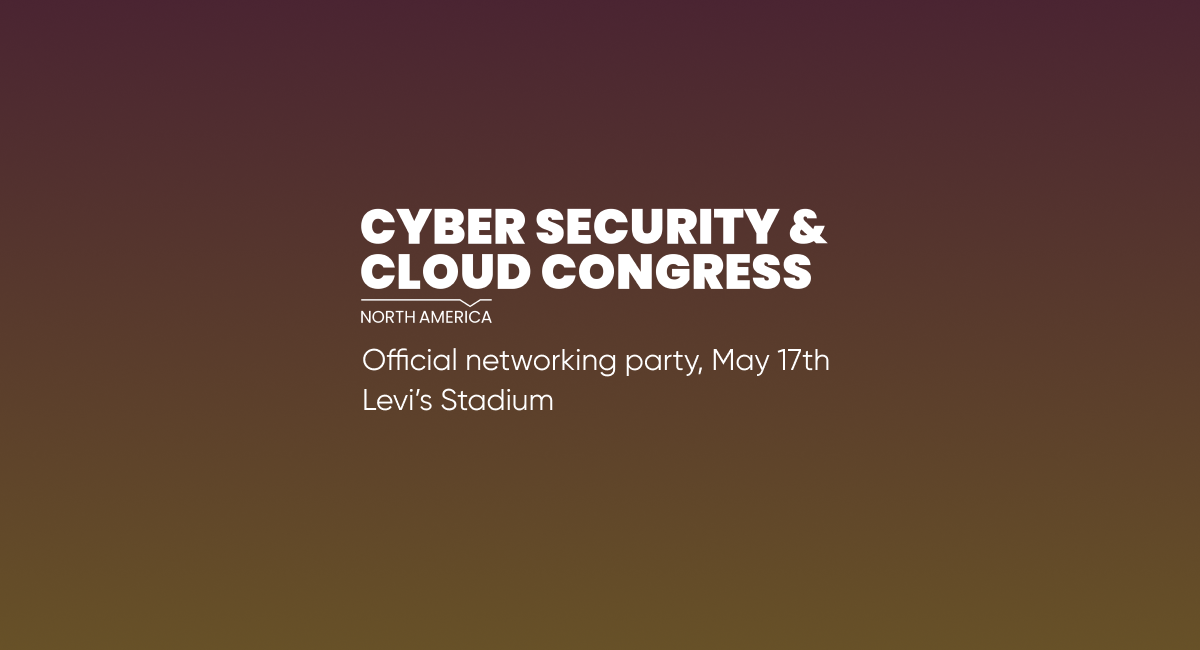 Cyber Security & Cloud Congress North America Networking Party to be held at Levi's Stadium (Santa Clara, California)! Earlier, Abto Software announced that the event will be held from the 17th to the 18th of May 2023. 
Cyber security and cloud impact on a range of industries including, manufacturing, transport, supply chain, government, legal sectors and financial services, energy, utilities, insurance, healthcare, retail and many more.
Networking party details
This year's event promises to be one of the biggest, world-leading technology exhibitions and conferences, with an expected 6,000 attendees, 250 exhibitors and 250 speakers.
On the evening of the 17th of May, following the first day of the conference, the event will be hosted at the prestigious Levi's 501 Club at the Levi's Stadium, home of the San Francisco 49ers! Paying attendees will have the chance to enjoy an evening of networking and create contacts with some of the industry's biggest names from 6pm to 10pm following Day 1 of the conference.
The networking party will allow you to share your experiences of the day and will provide the opportunity to meet with existing and new business partners in a more relaxed setting, with free food and drinks provided.
This opportunity is open for Gold Pass Holders, Ultimate Pass Holders, Speakers, Press, Sponsors, and Exhibitors. The Early Bird tickets are now available to purchase at a discounted rate of 40% and will increase by Monday 20th of March.
Key topics & expectations
Over the course of two days at Cyber Security & Cloud Congress North America you will have a chance to listen to knowledge-packed presentations, visit exhibition stalls and connect with the representatives of some of the world's biggest brands, all implementing the latest in Cyber Security & Cloud technologies within their sectors.
In addition to the exhibition floor accessible for free to everyone, Gold tickets will offer an opportunity to listen to knowledge-packed presentations and panel discussions featuring key players sharing their expertise and insights about Cyber Security & Cloud. The event agenda promises to discuss such hot topics as:
The Cyber Security Landscape in 2023 and Beyond
Data Loss Prevention is Better Than Cure: Detection and Response
Safeguarding Your Organisation from Insider Threats
How to Maintain a Culture of Security in the Workplace
How to be an Ethical Hacker
Are We Entering a Passwordless World?
Emerging Technologies to Combat Ransomware
Latest Trends Within Social Engineering, and
many more subjects to be announced soon! 
Join us this May for the exciting event filled with knowledge-packed content and meet with thousands of like-minded industry experts looking to network, engage and create unmissable business opportunities!
Make sure to secure your Free ticket, Gold Pass or Ultimate Pass before the 20 th of March 2023, or head to the event's website for more information on ticket types, agenda topics, exhibitors list, speaker details, and many more!
Ultimate ticket holders will have a chance to join additional sessions at co-located expos, including:
Edge Computing,
AI & Big Data,
Digital Transformation,
IoT Tech Expo, and
Blockchain.
See you there!