AI and Big Data Expo Europe: agenda announcement
Posted Jul 13, 2023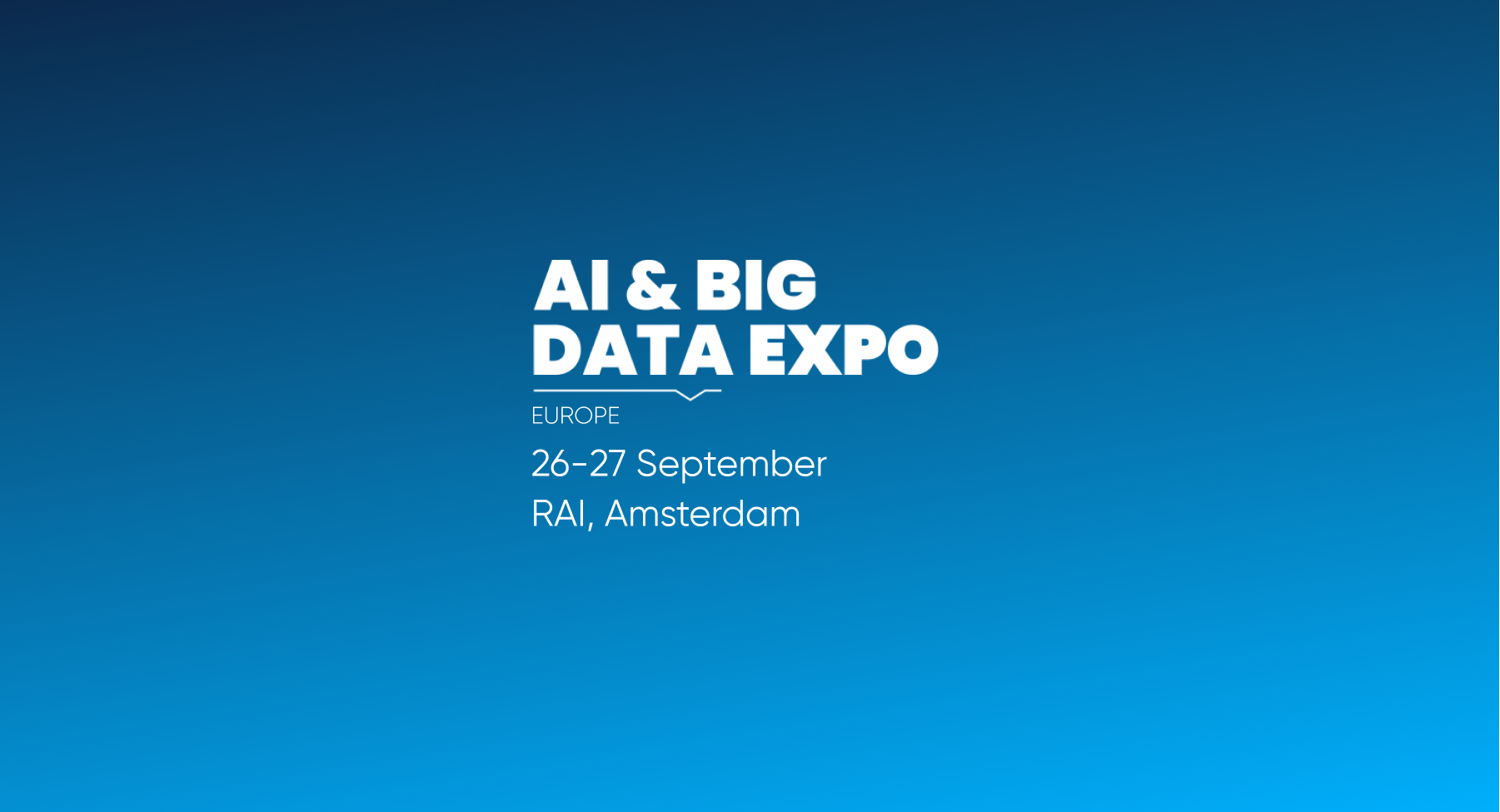 The AI and Big Data Expo is returning to Amsterdam and is set to take place on 26-27 September at RAI, and Abto Software invites you to join us to explore the latest trends, innovations, and challenges in the world of Artificial Intelligence and Big Data.
This year's edition promises to be a groundbreaking experience, with a thought-provoking agenda that delves into the forefront of AI and Big Data advancements. The event will feature a series of selected presentations and panel discussions, offering attendees an exceptional opportunity to gain insights from industry experts and thought leaders.
Lineup
The agenda for the AI and Big Data Expo Europe features an impressive lineup of topics that reflect the most pressing issues and innovations shaping the tech landscape. Attendees will be treated to a series of captivating sessions, including:
Big Data & ML in Scaling Organizations
Building an Augmented Workforce
Converging Technologies – We Work Better Together
Tracing the Data Footprints: Unlocking Advanced Considerations in Implementing Data Lineage
Making the Most of Data
Optimizing Data Quality Management
Real Time Responses through Real Time Intelligence
The Spice Girl Gap in Digital Transformation
The Future of AI Enabled Experiences
And much more!
Speakers represent such exciting companies as: The United Nations​, Footlocker, Booking.com, Deloitte, Women in AI, Royal Schiphol Group, ING and many more, with over 150 speakers expected to attend the event!
Tickets and networking
In addition to the captivating presentations and thought-provoking discussions, the AI and Big Data Expo will offer attendees an abundance of networking opportunities to connect with industry experts and forge valuable partnerships. The event will feature a VIP Networking Party, where guests will have the chance to mingle with influential figures and engage in meaningful conversations.

Moreover, the expo floor will be brimming with over 200 companies, each showcasing their latest technological advancements and innovative solutions. This vibrant ecosystem of exhibitors will provide attendees with firsthand access to groundbreaking products and services, fostering collaboration and inspiring new possibilities. The AI and Big Data Expo is truly a convergence of knowledge, networking, and exploration, making it an unmissable event for anyone passionate about the future of AI and Big Data.
Tickets are now available for purchase on the event website: https://www.ai-expo.net/europe/ticket-types-and-prices/ 
Early registration is recommended, with a 25% discount available until the end of July.

For more information, visit https://www.ai-expo.net/europe
See you there!