Abto Software's Sixth Birthday Celebration
A Ukrainian outsourcing software development company and a global provider of full-cycle software outsourcing services and solutions, Abto Software has celebrated its sixth year in Lviv recreation complex "Perlyna Lvova".
6 years ago in summer, a handful of talented and ambitious Ukrainian programmers founded Abto Software as an "Advanced Brainstorming & Technology Outsourcing" company in Lviv. With the lapse of time, Abto Software grew up to 100+ extremely qualified managers, software engineers and testers to become an expert in science-intense software development projects accomplished for the European and global customers.
During these 6 years, our company has achieved remarkable growth by:
having opened a Development Center in Uzhgorod, Sales Offices in the US, Canada and Switzerland
having launched newВ careers and corporate websites
having established Abto Labs and R&D Departments
and most importantly – steadily delivering high-quality software products and superior software outsourcing services.
On June, 28th the Abto Software's 6th birthday took place in a picturesque recreation complex "Perlyna Lvova" not far from Lviv. The company's team took advantage of the good weather on that day and had a joyful celebration playing various outdoor games: paintball, volleyball, badminton and frisbee. В Having participated in a number of funny team contests, our hungry party-goers hurried to enjoy a tasty barbecue.
A short formal part of the dinner was started by the speech of Abto Software' Technical Director, Sergey Ivanov. He expressed his gratitude to every member of our solidary team for their contribution to the company's success and prosperity and their commitment. Funny competitions, delicious dinner, cosy countryside place, great music and friendly atmosphere helped the colleagues feel the real festivity of the unforgettable Company Day this year.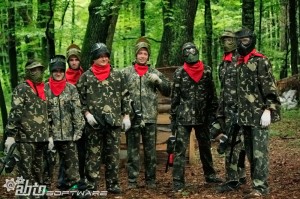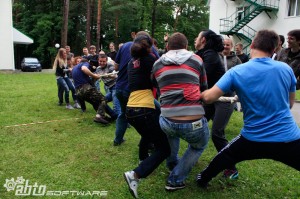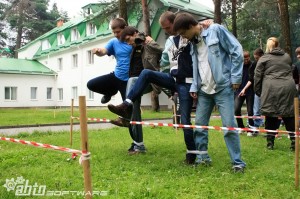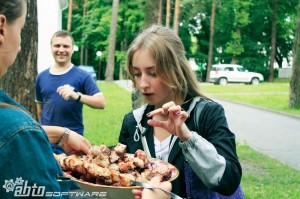 About Abto Software
Abto Software (www.abtosoftware.com) is a global provider of IT outsourcing and high-end software development services. We specialize in custom software solutions, IT consulting, business applications, web development and design. We offer a wide range of solutions with integrity delivering unrivalled value for customers of various industries and vertical markets of the USA and Europe: Healthcare, Marine & Aircraft, Construction, Banking & Finance, Government, Digital Security, Retail & Distribution, Military & Police, etc.