Ecommerce Website for Selling Satellite Broadband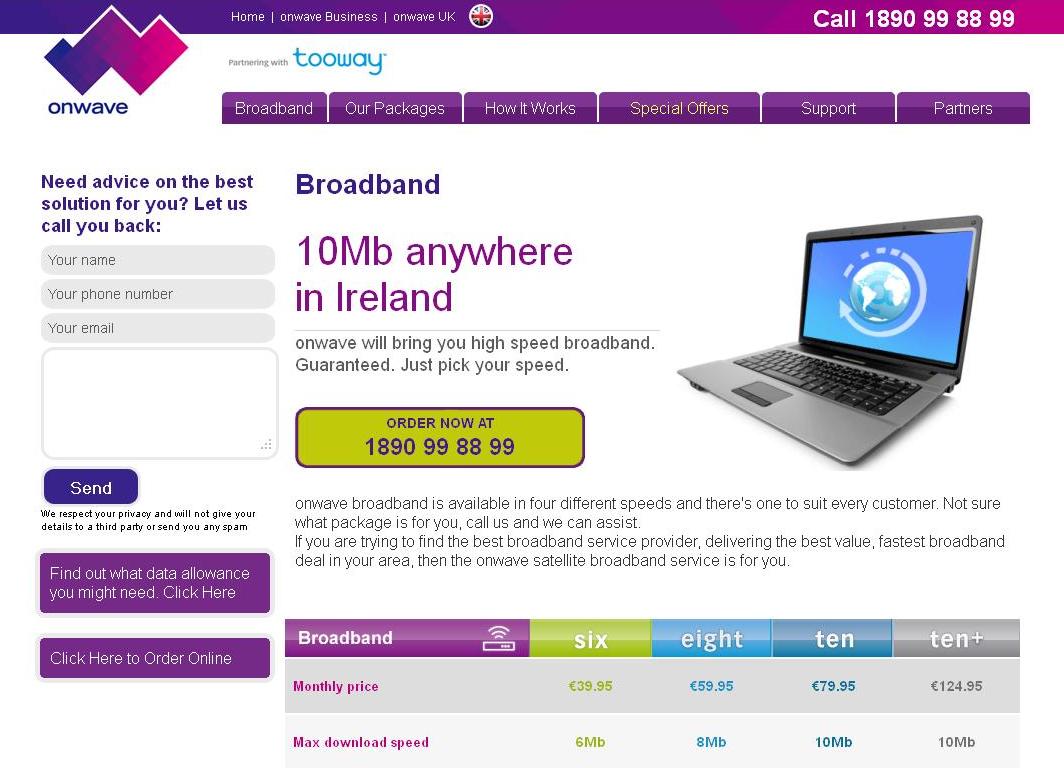 A website was designed by Abto experts specifically for selling satellite broadband for our customers in the UK and Ireland.
The price information with the "order" option is included in the website's structure. It possesses a pleasant visual look and is very easy to navigate.