OBC – US College Basketball Club Website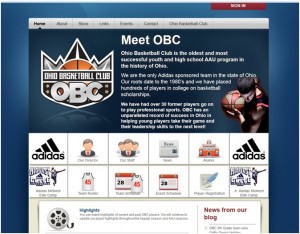 Abto Software created a new website for the needs of an American high school basketball club: both players and coaches of Ohio Backetball Club (OBC). Our main tasks were the development and further support of the brand new site.
The website is used to gather and maintain the database of basketball players of this particular high school. The OBC website users can watch the highlights of current and past OBC players and their profiles. Players from other colleges can also view the schedule for tryouts by age group and register for it via the registration link, so the coaches can choose the best players among them afterwards and add them to the recruiting board. It's also easy to check the OBC workout times and locations on the website as well as news and upcoming events.
Abto Software web development specialists also created the OBC online store where users can purchase the OBC merchandise.
Main website's features:
Access to all blog content and more.
Links to sponsor's news and events