International Discounts Website
Abto Software web development team has developed a Discounts Website for a US-based non-governmental organization providing a wide range of benefits and discounts, special products, goods and services for its members — elderly people. The website offers medicare supplemental health insurance, long-term care insurance and automobile, home and life insurance, discounts on prescription drugs and consumer goods, entertainment and travel packages.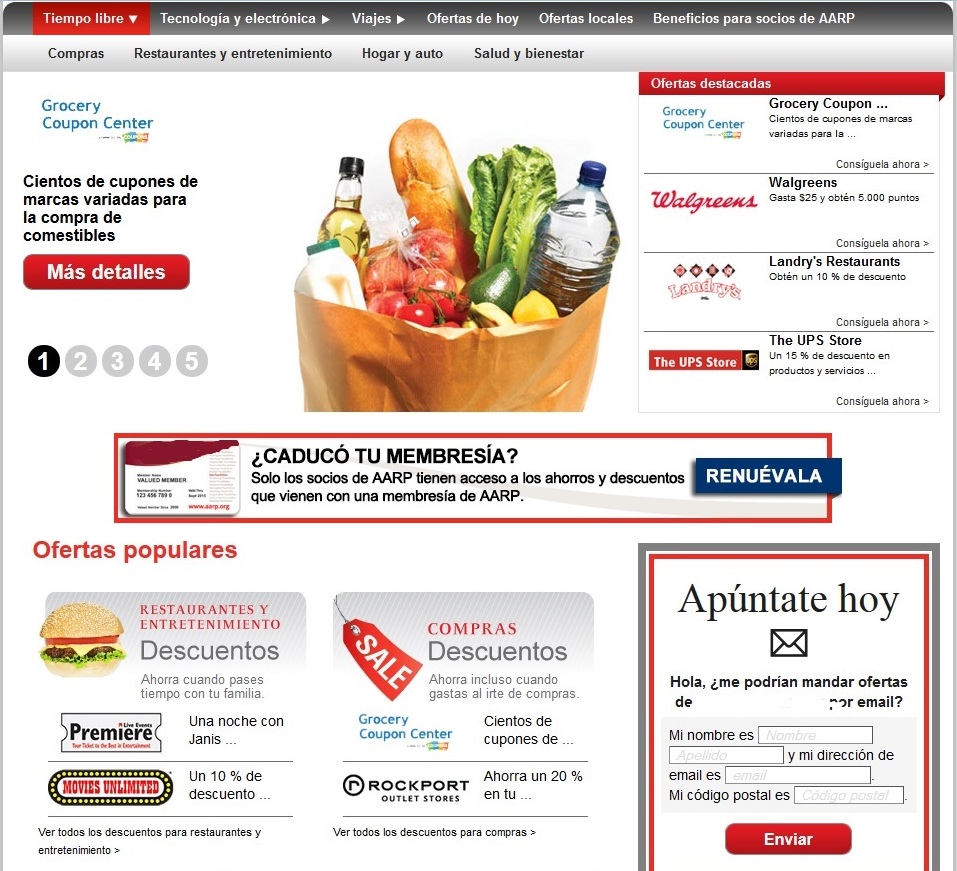 Our developers did their best to help our customer provide the best quality services for its users by means of the Discounts Website. Now the website is available not only in English, but in Spanish too. Among the updates that were performed by the Abto Software's team for the Spanish version site are:
Plan Your Trip/Google Maps Integration: the site is equipped with Google Maps for the users to be able to easily find the discounts offers in the locations they need (or along their trip)and get driving directions there,
Local Offers that are automatically selected based on user's IP address of postal code.