You're invited to AI and Big Data Expo Europe
Posted Jun 6, 2023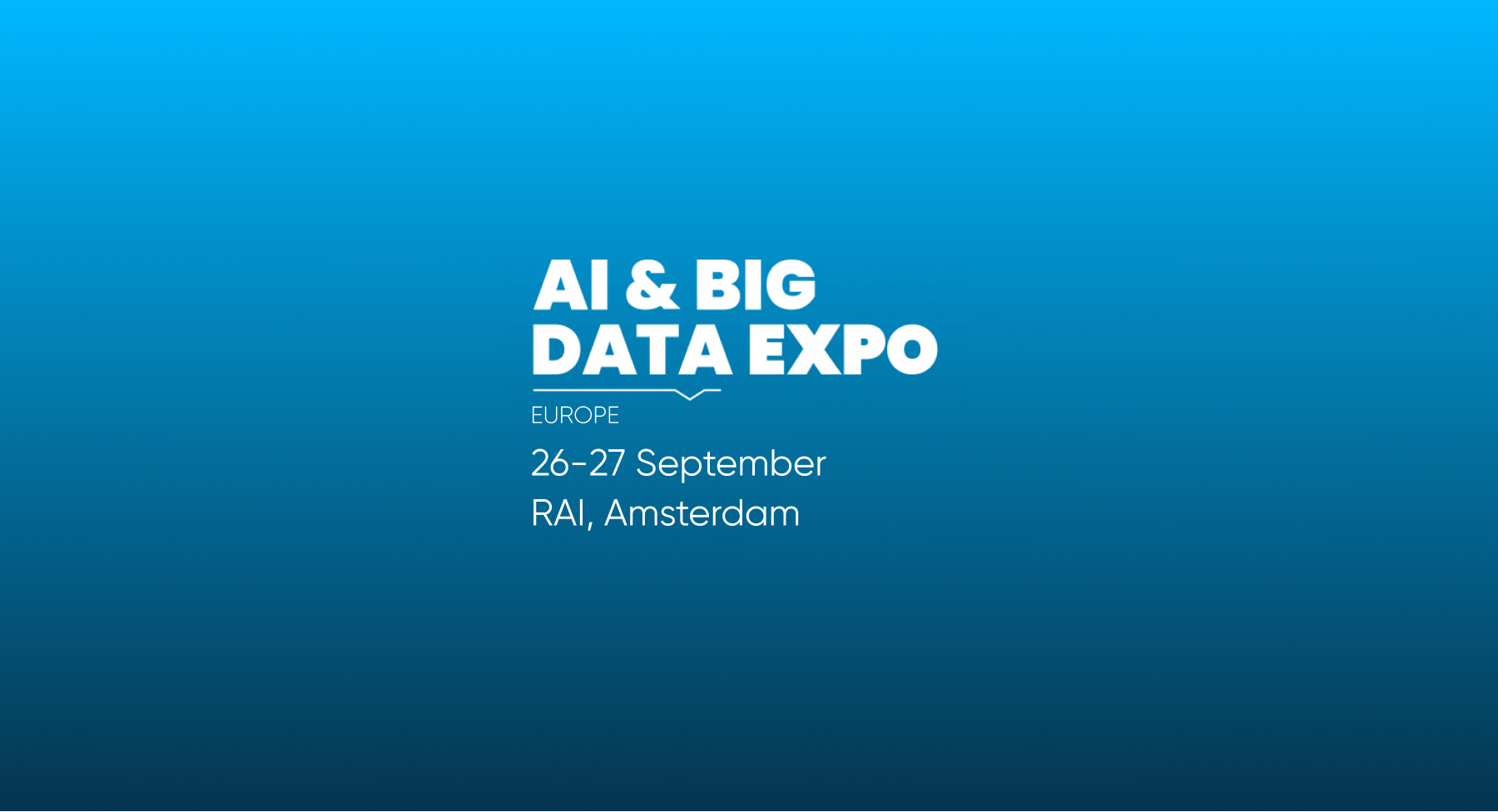 On September 26-27, 2023, Abto Software invites you to join us at RAI, Amsterdam, as we explore the latest innovations within AI and Big Data Expo Europe in the form of solution-based case studies, live demos, in-depth fireside chats, and expert panel sessions.
The AI and Big Data Expo offers a variety of presentations and panel discussions, led by industry experts and thought leaders. The sessions will cover a range of topics, from Enterprise AI, Machine Learning, Security, Ethical AI, Deep Learning, Data Ecosystems, and NLP. Attendees will gain valuable insights and practical knowledge that they can apply to their own businesses.
Attendees
This event brings together industry-leading technology companies, giving attendees the opportunity to discover the newest applications of AI technology. With over 6,000 AI enthusiasts expected, it is sure to be one of the largest Artificial Intelligence expos in the world.
Previous editions of the event were attended by the representatives of such companies as: AWS, Deloitte, Phillips, HSBC, Nestlé, Levi Strauss, Danone, just to mention a few.
Newly announced speakers include:
Irakli Beridze, Head of the Centre for Artificial Intelligence and Robotics – UNICRI, United Nations​
Sanchit Juneja, Director – Product (Data Science & Machine Learning Platform) – Booking.com
Marloes Pomp, Coordinator International Network ELSA labs – Netherlands AI Coalition
Joris Krijger, AI & Ethics Specialist – de Volksbank
Haider Alleg, General Partner – Allegory Capital
Oliviana Bailey, Women in AI Ambassador in the Netherlands – Women in AI
In addition to all the exciting presentations, the AI and Big Data Expo will feature an impressive line-up of exhibitors showcasing the latest advancements in technology, healthcare, finance, manufacturing, and more. Attendees will have the opportunity to explore the latest AI products and solutions, network with industry professionals, and gain valuable insights into emerging trends. 
Tickets and networking
The event's official networking party will take place at the Strandzuid Boathouse, next to the RAI, Amsterdam! The networking party will allow Gold and Ultimate pass holders to share the experiences of the day and will provide the opportunity to meet with existing and new business partners in a more relaxed setting, with free food and drinks provided.
Register now for the AI and Big Data Expo and be inspired by these incredible speakers who are changing the game in the world of AI.
The most recent information about the agenda, speakers, exhibitors, and tickets can be found on organizers website: https://www.ai-expo.net/europe/ 
See you there!