The Mobile Industry in 2012-2015 — Overview
Posted Aug 7, 2013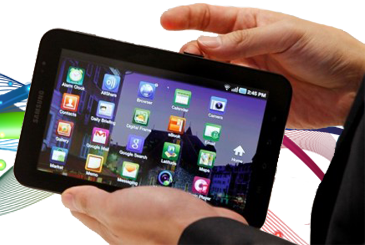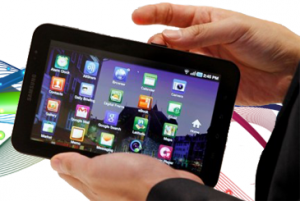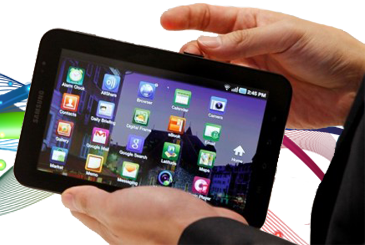 Mobile technologies have currently penetrated into almost all spheres of our life including communication, business, shopping, entertainment, etc. According to The International Telecommunication Union estimates published on February, 2013 there are 6.8 billions of mobile subscribers in the world that equals 96% of the world population. Mobile industry is one of the fastest-growing nowadays and this tendency is expected to increase in the future. In this article we present a short overview of mobile industry in 2012-2015 including major experts' predictions.
Smartphones replace ordinary mobile devices
Smartphone sales demonstrated rapid growth in 2012 while their shipments made 712.6 million devices and that's 44.1 more in comparison to 2011, according to International Data Corporation (IDC). There are more than 1 billion mobile devices users in the world according to Strategy Analytics (October, 2012), and it took just 16 years to reach this number. The most widely used operating systems are Android and Apple iOS. Ericsson predicts that the number of smartphone users will reach 3.3 billion in 2018. The major reason why smartphones conquered ordinary mobile devices is the availability of multiple functions that attract the consumers. You phone is not just the phone anymore: it's also your digital camera, your music player, book collection and a gamestation, all inside one device that fits in your pocket.
Smartphones are widely used for mobile shopping
With the growth of smartphone penetration remaining steady, both retailers and consumers use the new technology to enhance selling and shopping. Vendors provide access to their retail sites and online shops via mobile devices empowering the consumers to perform quick on-the-go research and compare between different offers before making the purchase. Consumers use their smartphones for accomplishing mobile payments and online shopping more and more frequently. Experts predict this tendency to grow, and m-Commerce is expected to reach $31 billion in the US in 2015, growing annually by 55%.
Mobile content consumption increase
With the explosive growth of touch interfaces popularity for smartphones and tablets designed specifically for content consumption, the times when mobile devices were used only as communication utilities are left in the past. For example, according to U.S. Digital Video Benchmark 2012 Review mobile video views increased by dramatic 300% in 2012, making 10.4% of total video consumption compared to 3% in 2011. The total number of apps available in the iOS App Store and Google Play store is approaching 2,000,000. Outbrain, a popular content recommendation service, reports that between January and April 2013 most of the mobile content consumed in the USA was reached via iPhone and Android mobile devices. Due to content-optimized form factor and touch interface consumption of music, video, mobile games is expected to keep growing rapidly in 2014 as well.
HTML5 still possesses insufficient infrastructure to replace native applications used on mobile devices. Talks about possible HTML5 breakthrough have recently started due to its' ability to seamlessly operate with all the popular mobile platforms (Android, iOS, Windows Phone) and Internet browsers including Safari, Mozilla, IE, Opera and Chrome. Mobile applications development with HTML5 is less expensive, as apps don't have to be specific to Apple and Android. It's also more convenient for web-developers because most of them already know HTML, JavaScript and CSS well. Although HTML5 apps features are still somewhat inconsistently supported by the mobile browsers, experts predict that growing of tablet market will cause wider adoption of HTML5 solutions over the next years. And we can see it already happening: Mozilla recently announced its plans of building an entire mobile OS named Firefox OS with software stack based completely on HTML5, and Ubuntu Touch — phone and tablet OS by Ubuntu — also supports running HTML5 apps outside browser as an alternative to native apps.
Mobile industry is experiencing rapid growth and expansion involving more and more consumers and businesses. Smartphones and tablets become widely used worldwide along with increased mobile content production and consumption. Mobile devices are consistently used for online shopping, personal entertainment purposes, different business and everyday needs. Experts predict that this tendency, which was strong in 2012, will persist in the future and even increase by 2015, bringing even more clever uses of mobile devices into our lives.