Lviv is a new IT outsourcing destination
Posted Feb 1, 2012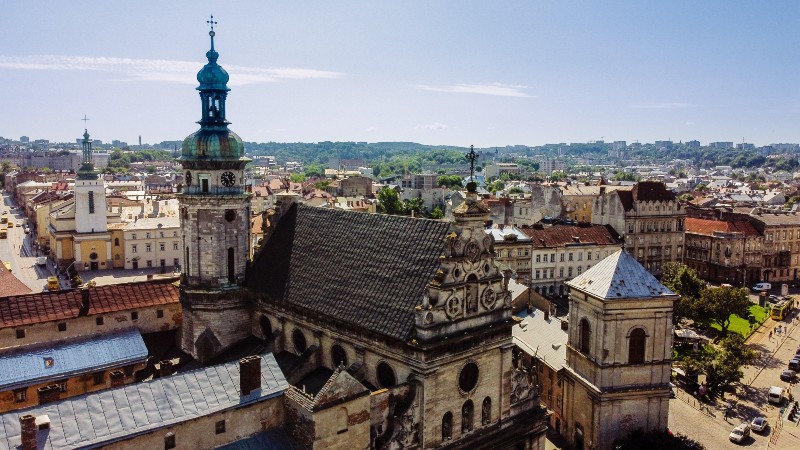 Lviv is considered to be the capital of Western Ukraine, the seventh-largest Ukrainian city, and a major educational and cultural center. It is a unique city, famous for its UNESCO-listed tourism attractions and close connections with Western European culture.
Lviv was named the Best Ukrainian City to Live In by Focus Magazine in 2009. This status was currently confirmed by a poll conducted by the most popular Ukraine's social media. FDI Magazine also included the city to the ranking European Cities and Regions of the Future 2010/2011.В  Lviv claimed 3rd place in TOP-5 Large Cities in the category of Cost-Effectiveness, and 4th in TOP-5 Large Cities in the category of Human Resources.
According to the recent report by a leading global professional services firm KPMG, 31 cities were identified as potential to become the "destinations to watch" for the next outsourcing wave. Concerning software outsourcing to Ukraine, Lviv was the only city included in this list.
Key drivers for the city to emerge as a favourable IT outsourcing destination
1. Highly Qualified Human Resources
Lviv possesses a large resource pool of a highly educated workforce, including IT specialists and engineers. These are mostly graduates of two renowned universities: Lviv National Polytechnic University and Lviv Ivan Franko National University. 11 % of the total numbers of software developers in Ukraine reside in Lviv. Student teams from Lviv consistently beat their competitors in international programming contests. There are 50+ IT companies in Lviv differing in scale and competencies range. Good English language knowledge is also a sufficient advantage.
2. Cultural consanguinity with Western Europe
Due to close historical and cultural connections with EU countries, Lviv possesses a strong Western mentality. Actually, Lviv is located 70 km from the Polish border. Apart from this, business ethics in Lviv is also very similar to conventional European business principles. Thus, Lviv is a great choice for outsourcing software development to Ukraine.
3. Excellent IT Education
Lviv is a major educational center in Ukraine with 38 universities and institutes (with approximately 130 000 students). There are 5 educational institutions-providers of highly-skilled IT-related specialists. For example, Lviv Polytechnic University produces over 1,000 graduates from IT-related courses annually.
4. Convenient Location and Comfortable Time Zone
Lviv has a strategically advantageous geographical location and is easy to reach with numerous direct flights to Europe. Lviv airport is one of the major in Ukraine and provides extremely convenient airline connections, e.g. a flight to Munich will take 2 hours, to Vienna — 1.5 hours, Warsaw — 1 hour, New York (via Warsaw) — 10 hours. Distances to such large centers as Berlin make 900 km, Zurich and Amsterdam — 1500 km. Time difference with European countries is insufficient (1-2 hours). No VISA is required to visit Lviv for most countries' citizens.
5. Cost-efficient Software Development Outsourcing
Average salaries for IT professionals in Lviv are 25% lower than in Kyiv and, naturally, sufficiently lower than in Western Europe or the USA. IT outsourcing to Lviv guarantees significant cost savings in comparison to European countries. This includes labor and real estate expenses.
All the abovementioned factors make Lviv suited for offshore delivery to Western Europe. Lviv holds one of the leading positions in IT services in Ukraine. It has several domestic IT-BPO companies, which can be used or partnered with to enter the country.