Lviv, a Leading Ukrainian Outsourcing Center, Hosts EURO 2012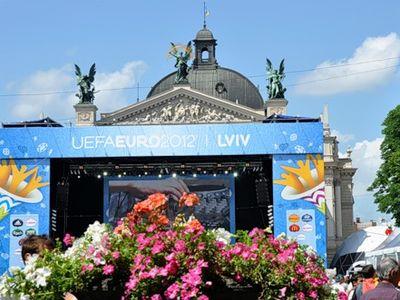 Lviv is proud to host a great football event, Euro 2012, for the first time in history.
Lviv, a capital of Western Ukraine, large educational and cultural center, hosted a world class event — European Football Championship. "Arena Lviv" took on three exciting euro 2012 qualifying matches: Germany-Portugal, Denmark-Portugal and Denmark-Germany. The arena is a world class modern stadium able to contain 34 915 viewers. Highly comfortable and visually attractive, it possesses advanced infrastructure and is designed for the highest-level sport events.
Our beautiful ancient city, Abto's native city, welcomed thousands of football fans from Europe and other countries of the world. Our guests were impressed by Lviv citizens' hospitality and refined architecture of the city's historic center. Jens Andersen, the representative of Dutch fan embassy in Lviv marked that he absolutely loved Lviv beer, chocolate and coffee. He considers Lviv "a must-visit city" not only for the football fans but also for every tourist.
A fan zone for almost 27 000 people was opened in the heart of the city — the city center, next to the famous Opera House. Fans could watch the matches, relax and communicate here in a friendly atmosphere. A number of volunteers as well as ordinary citizens with good command of English were ready to help our guests. International airport "Lviv" served more than 600 international and domestic flights during Euro 2012. Most charter flights arrived from participating countries: Germany, Denmark, Portugal, Poland, Czech Republic and Austria.