How Useful is a Dedicated Team Collaboration Model in Project Management
Posted Oct 28, 2013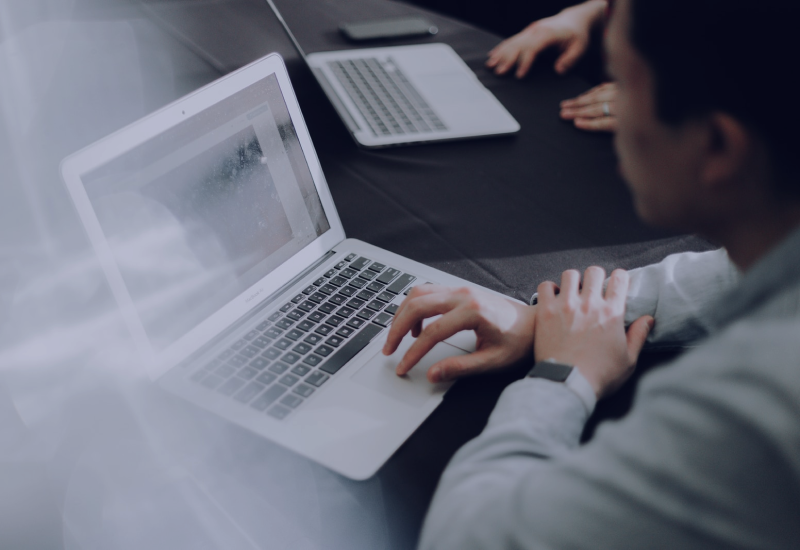 In today's fast-paced world of digitization, the current market conditions are changing unprecedentedly fast. With such constant instability, more and more organizations are re-thinking their strategies and outsource project management to scale their business.
Without proper project management, the product's key features, timeframe, budget, and other project details can easily become derailed by numerous potential challenges from changes in the customer's requirements. Only through aligned communication can all team members work harmoniously to assess potential problems and deliver on-demand products.
In 2019, the global information & technology outsourcing market size was valued at over 520 billion US Dollar. The industry is witnessing great interest for outsourced IT services, especially dedicated project management.
As to the survey of 2020 by Deloitte, one of the most common reasons for outsourcing are great cost savings. About 70% of businesses implement outsourced IT operations to allocate their resources more efficiently. However, there are numerous other reasons to transfer particular processes to third-party industry experts. These include improved communication, transparent cooperation, relevant expertise, and more.
What are dedicated teams?
Dedicated teams are introduced for streamlined business growth, in particular for better cost and time efficacy. By contracting dedicated professionals, an organization doesn't extend its current in-house team, but hires independent specialists to cover certain processes.
This type of collaboration helps businesses:
Focus on market demand
Delegate responsibilities
Reduce risks
Increase productivity and profitability
Do you need help from outside?
Dedicated professionals can change the game, but switching business strategies can be quite resource-intense. So how do you know when it's time to delegate your project?
We recommend to re-think your approach in case:
Your project is large and long-term
The larger and longer the project, the harder it gets to maintain stable motivation and stay highly productive. The team might easily feel overwhelmed and struggle to handle the workload.
Your project requires flexibility
No project goes perfectly as planned in today's unstable world of innovation and unexpected market changes. To stay highly competitive, the team has to accept that new goals, product requirements as well as challenges might emerge somewhere along the way.
Your current in-house team does not have the necessary knowledge and experience
Your full-time internal employees can't have exhaustive expertise in every modern methodology and approach. Hunting, interviewing, hiring, training and supporting internal personnel is way less efficient than contracting domain specialists that have the skills.
You need to track the progress in real-time
It might be hard to overview and control every process, including progress, employee schedules and workloads. And that's when contracting external specialists who take the responsibility for tracking every detail is usually more efficient.
Why switch business models
But why don't companies hire more in-house staff to cover their needs, no matter if it's project management, software development, analytics, accounting, or else?
One of the most important arguments is great resource allocation:
Hiring extra internal employees means providing medical insurance, corporate benefits, software and hardware equipment, and more
Hunting, interviewing, hiring, training and supporting internal personnel is quite resource-intense too
But better resource allocation isn't the only reason to outsource internal needs.
Some arguments to consider also include:
Improved communication
The client and all team members work closely to achieve the common business goals and obtain visible results. By hiring a dedicated software team, you get productive brainstorming, valuable insights, accurately assessed strong and weak points, and notably improved workflows.
Transparent cooperation
External professionals usually implement time and task tracking, for instance, ClickUp, Todoist, Tasque, etc. That means, by introducing a dedicated development team, you can easily overview the process.
Relevant expertise
By hiring a dedicated project team, you access the knowledge and experience to deliver on-demand solutions. You get actively involved at the very beginning to discuss the details, and let the contractors take over the rest after the project requirements are set.
Met priorities
With dedicated project management, you delegate secondary processes and focus on meeting your priorities. This means, you get more time to re-think your strategy, improve marketing, and communicate with partners.
Why outsource project management
Project management is comprised of planning, employee monitoring, issue detecting and handling, and more. To get the job done tight, one must have necessary industry understanding, and show great responsibility. Project management is about accurately assessing the workflow to deliver a high-quality, on-demand product. And typically, these goals are limited by pre-defined cost and time constraints.
By outsourcing project management, you can enjoy numerous business benefits:
Clear direction
A PM is the one who can unite the client and the involved team in order to achieve the defined project goals.
Controlled scope, employee schedules and workflows
A PM is the one responsible for overviewing every detail, including scope, employee schedules and workflows, to bring an idea to life.
Right technology
A dedicated project manager has the necessary knowledge and experience to assess the team's tech expertise and choose the most suitable technology.
Controlled risks
An external project manager is amenable for assessing strong and weak points as well as their potential impact to either avoid issues before they even occur or take immediate action.
Faster delivery
Proper management provides for optimized routines, smooth communication and cooperation, and notably shorter time-to-market.
Improved profitability
By planning every detail, monitoring progress, raising productivity, and ensuring requirement compliance, dedicated managers improve profitability and provide growth opportunities.
How we can help
By delegating project management and complex, technical processes, you can meet desired business priorities avoiding complications associated with project estimation, employee schedules and workflows, and other. Contracting third-party industry experts provides for cost efficiency, better communication and cooperation, relevant expertise, and better met priorities.
With over 16 years in the IT sector, Abto Software has the necessary expertise to deliver on-demand solutions. If you are looking for a tech partner to fill your current skill gap, you are at the right address.
By leveraging:
and other innovational technologies,
We provide:
Contact us to hire a dedicated project manager and get your product on the market faster!