Abto Software QA Specialists Obtained ISTQB Certification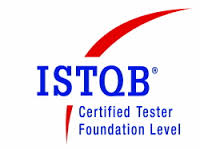 May, 2014 – Abto Software is glad to announce that recently three of our QA engineers have passed the ISTQB Certification Foundation level exam, which is the first and only international scheme for testers' further education.
The Foundation Level qualification is meant for both experienced software testers and those who just start their career in software testing. Such professionals as test designers, test analysts, test engineers, test consultants, test managers, user acceptance testers and other IT specialists can demonstrate practical knowledge of the fundamental concepts of software testing taking the ISTQB exam. The Foundation Level qualification can also give a competitive edge and a true career path to managers (e.g. project managers, quality managers, software development managers, business analysts, IT directors and management consultants) who need a basic understanding of software testing.
Abto Software constantly invests into its staff development and technical education. The company is proud to present the most qualified and certified QA specialists to our customers and hopes to get even more interesting and challenging projects. Now our ISTQB certified testers are sure to have more opportunities in their career as Foundation level Certificate provides them with the flexibility to choose their education, promotes consistent testing practice and, in general, makes them more competitive.