In-House Training on SCRUM – Quality and Process Control Methodology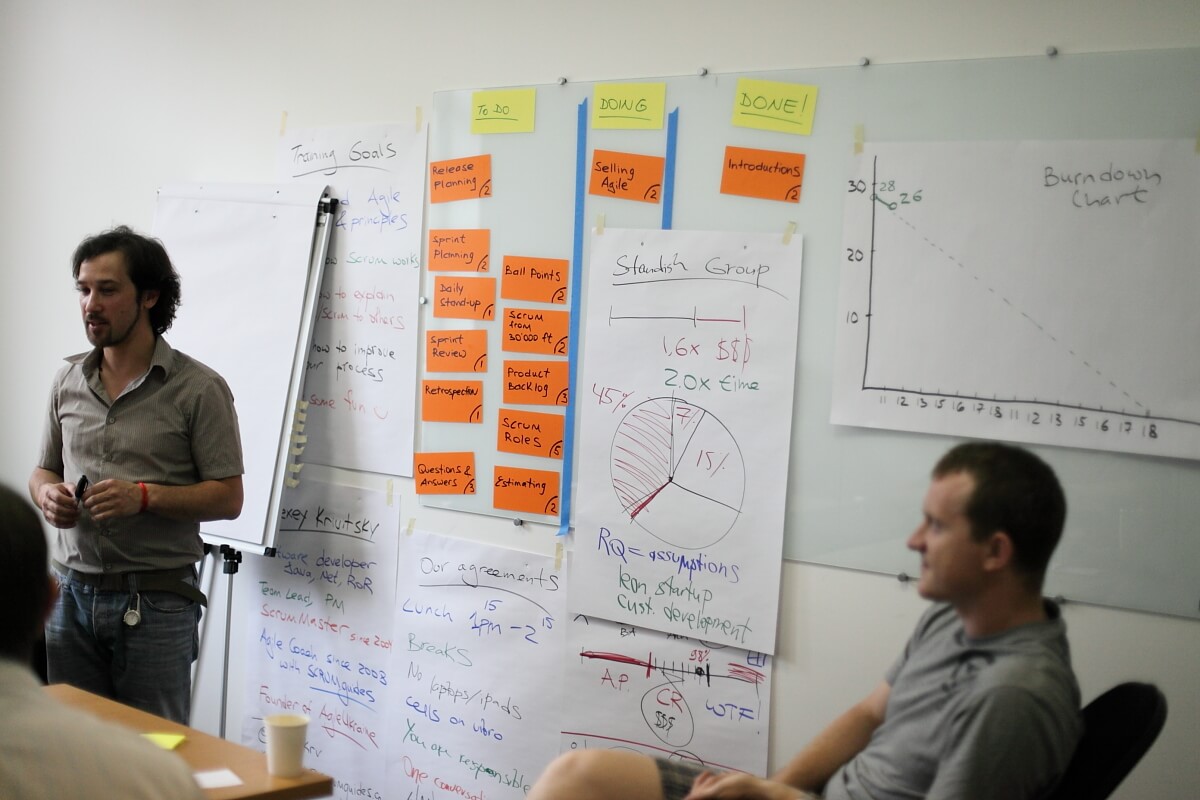 Striving to improve our specialists' professional level and provide conditions for personal development Abto Software regularly organizes various trainings and courses.
Currently we have invited a certified SCRUM trainer, Alexey Krivitsky, to conduct a training initially designed specifically for software teams (Scrum teams) and their customers. The training lasted two days (May 30th – May 31st) in Abto's office and mainly concentrated on Agile leadership and organizational change process issues.
Alexey Krivitsky is the first Ukrainian Agile adviser and co-owner of the SCRUM guides company. He's also a founder of Agile Ukraine Community, Ukrainian AgileBaseCamp Conference, and co-organizer of the regional Eastern Europe Agile Conference.
On the training developers could:
Get familiar with the core concepts of Agile philosophy and its area of applicability
Grasp deep understanding of structure of the SCRUM framework and its parts
Synchronize their views on development process inside their organization, project and teams
Work out strategy for rolling out Agile and continuous improvement processes in their context
The training is designed for the following audience: Project Managers and Team Leads, SCRUM-masters, developers, QAs, architects, stakeholders and analysts.
Abto Software plans to proceed with staffs' professional development activities by further inviting highly qualified trainers and lecturers.