Abto Software is Awarded a Microsoft Gold Certified Partner Accreditation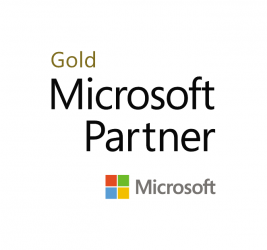 For the second time, Abto Software has been awarded a Microsoft Gold Certified Partner accreditation in the Microsoft Partner Program 2016 with a competency in Application Development.
Gold Certified Partner status signifies high recognition of our skills and top-class capabilities within the Microsoft solution domain. This is an acknowledgement of the work quality and prominence in specialized technology areas that we provide for our customers. We are proud to include this certification in our portfolio as a significant accomplishment for Abto demonstrating a commitment to novelty and excellence.
Gold Certified partners have to conform to rigorous standards in order to attain this status. Abto Software manifests a high competency level of our Microsoft certified software engineering team, expertise in technical fields alongside with proven commitment to customers' satisfaction.
This prestigious Gold competency grants a wide range of benefits for the company including training opportunities and access to the most advanced technologies and tools. We believe that it will empower Abto to further deliver innovative and inspiring software solutions.
.NET Software Development
We are Microsoft Gold Partner. Use over 16 years of our .NET experience to bring profit to your business.
Abto Software is a global software development company specializing in scientific software product and application development with offices in Ukraine, the USA and the EU. We are passionate about delivering software development services to our customers worldwide and provide the best experience of cooperation within multiple technologies and industries.