Abto Software to Speak at IT Areana 2017
Lviv IT Arena 2017 is a unique Ukrainian IT-conference with exhibitions of modern technologies and new products in the IT industry. It's a three-day event jam-packed with progressive ideas from global changemakers and the most inspiring thinkers.This year a platform will bring together  40 outstanding speakers from 13 countries and companies like Microsoft, TechCrunch, Airbnb, Zendesk. The event will be held on September 39th – October 1st at Lviv Arena Stadium. The conference contains three thematic streams – Product, Technology, and Business, where they will discuss the most relevant topics and trends in the world of IT.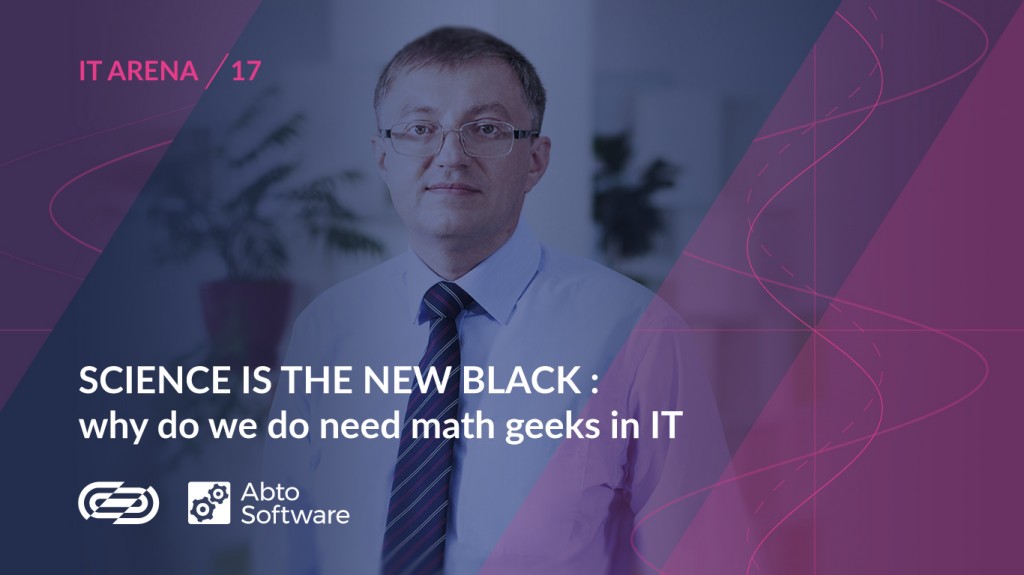 Oleksandr Makoveychuk, Ph.D., Head of R&D at Abto Software will be presenting Science is the new black: why do we do need math geeks in IT, which will cover a symbiosis of science and technology for the next-generation solutions, and specifically the approach we, at Abto Software, use to solve business problems for our clients.
Oleksandr is a passionate scientist with almost 25 years of tech leadership in Software Engineering. Oleksandr has authored more than 50 scientific publications in professional journals on topics in the field of computer vision and machine learning: image processing, mathematical modeling, optimizing, studies of dynamical systems.