Abto Software invites you to AI & Big Data Expo
Posted Nov 29, 2022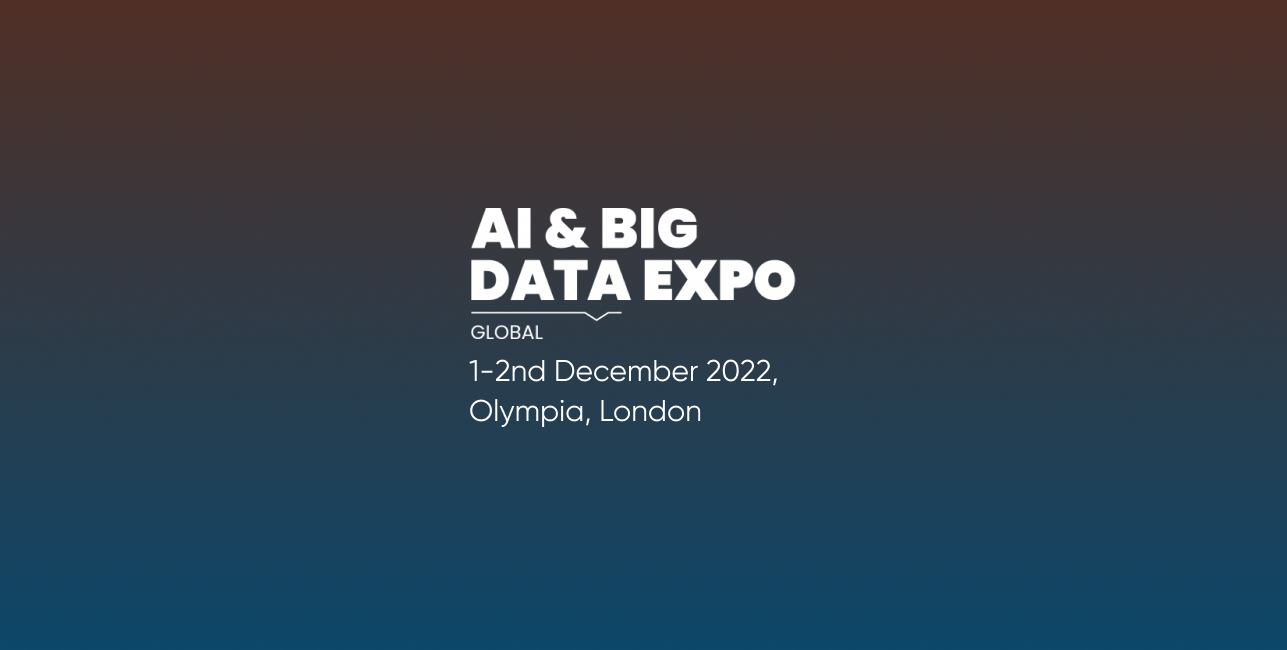 In a couple of days (December 1st) it starts an event devoted to artificial intelligence and big data –  AI & Big Data Expo! Abto Software invites you to join us for free at the Olympia, London or virtually as we explore the latest innovations within AI & Big Data in the form of solution-based case studies, live demos, in-depth fireside chats and expert panel sessions.
AI and Big Data Expo will take place at Olympia, London over the course of two days, on 1-2 December 2022. Attendees will get a chance to learn more about the newest developments in AI.
Attendees
Over 150 exhibitors and nearly 100 speakers representing such companies as:
McDonald's,
The NHS,
GSK,
Rolls Royce,
McKinseys,
Quix,
Causalens,
Snowplow,
Liqid
and more will be sharing their knowledge and showcasing their most recent development concerning Artificial Intelligence.
With the expected number of attendees exceeding 5000, the event aims to gather some of the most influential AI enthusiasts, including IT decision-makers, developers and designers, heads of innovation, chief data officers, chief data scientists, brand managers, data analysts, startups and innovators, tech providers, c-level executives, venture capitalists, and many more.
"It's fantastic to be able to host the event back in London after the long break caused by the pandemic. We are extremely excited to welcome hundreds of companies from all around the world, providing them with space to display their newest technology developments. We expect the event not only will provide the space to share knowledge but also to allow the visitors to network with like-minded individuals from some of the top technology companies." 

Lia Richards, the Head of Conference at TechEx
Tickets and networking
The event is available free of charge, however, those wanting to take advantage of the additional networking opportunities are encouraged to obtain a VIP Networking pass, currently priced at £99.
The VIP ticket will provide the attendees with access to the online networking app and a networking party at the end of the day 1 of the event. The number of VIP passes is limited, hence everyone interested needs to reach out to the organizers directly at [email protected] to check the availability.
For everyone who cannot make it to London in time, the organizers have prepared free virtual
passes, allowing you to see a selection of conference tracks and to network with everyone who uses the event's bespoke networking app.
The AI and Big Data Tech Expo will be part of TechEx Global which is made up of 5 co-located
events. This includes the AI & Big Data Expo, IoT Tech Expo, Blockchain Expo, Cyber Security & Cloud Expo, PLUS Techforge Media's Digital Transformation Week. 
More information about the event can be found on TechEx's website.
See you there!